Hi,
I have had some wheel studs from minispeed for about a month now. Never been torqued more than 40ft/lb, never been masivly stressed, never been used over 5mph.
And on sunday, this happend: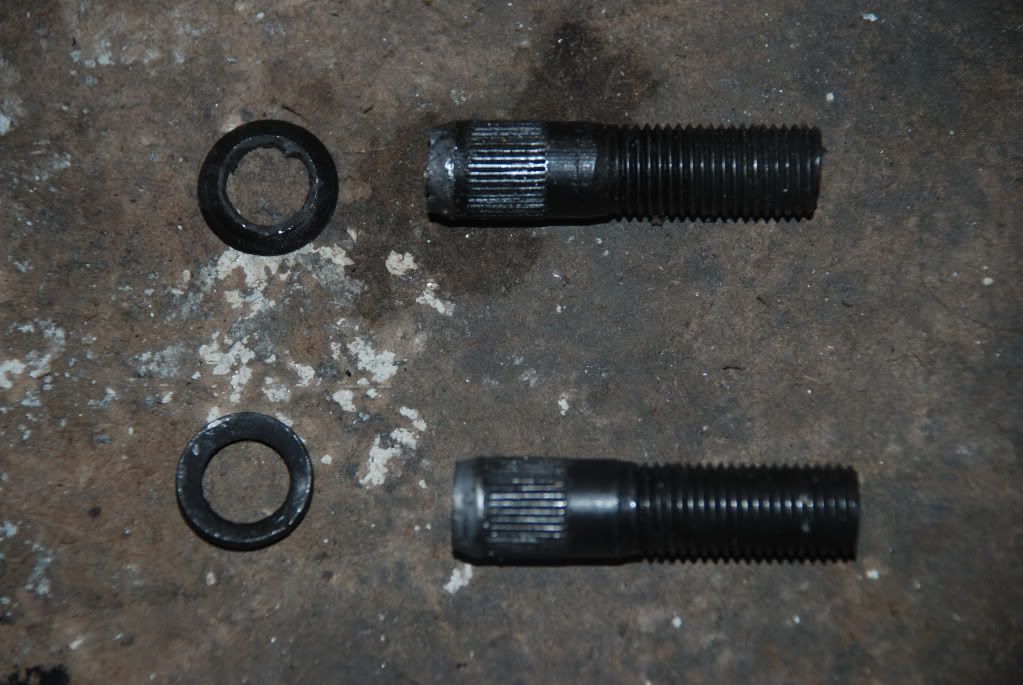 Now one stud, i could accept as a defective stud, but 2 at the same time, on the same day, considering the way they have been used is absolutly appauling.
I urge you,
DO NOT BUY WHEEL STUDS FROM MINISPEED!
I also bought a Ultimate engine steady from them at MITP, which did not fit, which makes me seriously question their business, why are the parts they sell so bad?
Worst of all, their customer service is horrible, When i told them what had happend they were adament that i had over torqued them and that i would not get a refund because they sell hundreds of them with no problems. Well ive had a problem and a very serious one at that, imagion if they had pulled through at 50mph on a country lane.
Thats all i have to say really, i dont need to go on, the evidence speaks for its self.
Just please, dont buy wheel studs from Minispeed!
Chris
I know i have said this in a previous topic but i think this is important enough that it should be posted again so that more people will read it.