Well as most of you know i have just finished restoring my mini, still needs a few bits and pieces and is going in for a full respray soon aswell, but basic spec so far.
1970 Mk3 Austin 998
Stage 1 kit fitted
Twin large bore center exit fletcher full stainless system
Reclining Autotechnica bucket seats
Not a spot of rust on it after full resto - New inner and outer sills, new rear boot floor and hindge panel, new rear subframe mounts, drivers door repaired
New seals all round
Fully rebuilt and powdercoated rear subframe and radius arms, all fully rebuilt with new bearings and bushes.
Hi-Lo's and spax adjustables all round
13 x 7 supastar alloys
Shortly going to be fitted with Carbon fiber arches
Full rockford fosgate soundsystem (About £1k worth, although this may come out if i come to sell it) and Alpine pop out screen with satnav and cd changer
Rebuilt Carb
Burr walnut dash
Fully waxoiled underside
Flipfront with aerocatches
4 wipac front spots
So, abit of imagination called for here

Imagine this;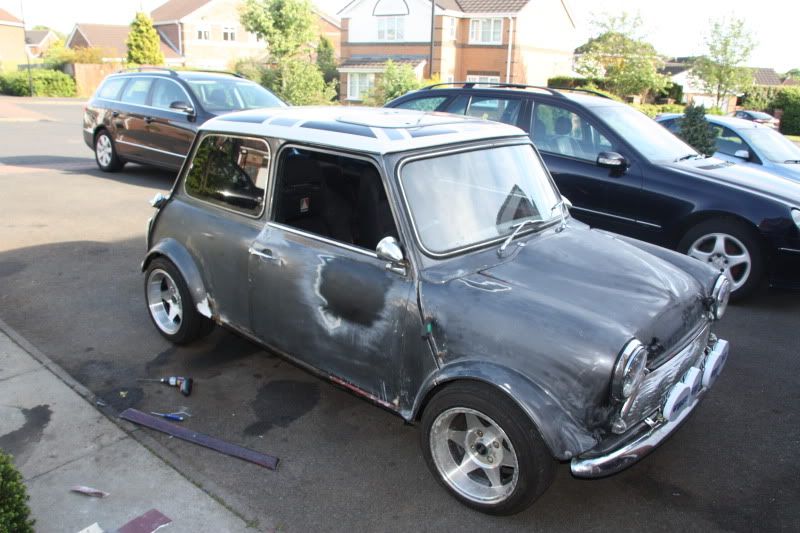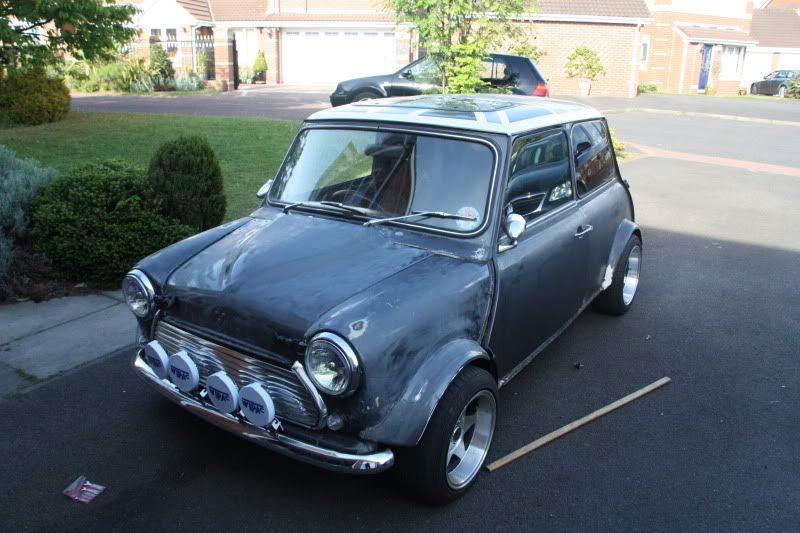 Except with a proper fitting flip front and aerocatches, a full resprey in the same shade grey, just more siney again

and with full carbon fiber arches.
What do you recon?
Thanks
Rich
Edited by Rich., 28 May 2010 - 05:34 PM.