Morning Minipeeps.
I'm thinking of treating Matilda to a big sticker on her roof.
I'm not really interested in the Union Flag, St George's cross, chequered flag, RAF roundel or usual gubbins....but something a bit more Matilda-ish & that continues the red & black theme.
This is she.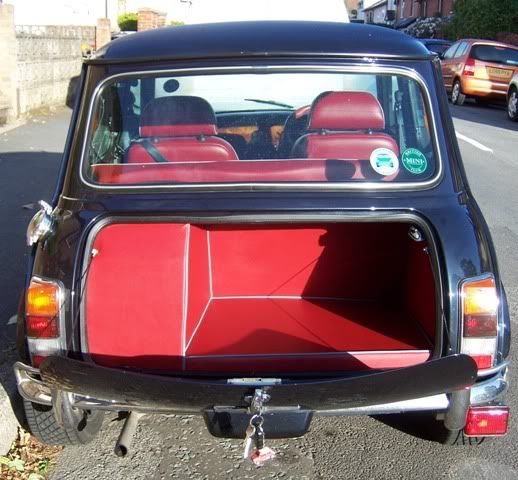 So I'm thinking of something red on a black background.
Skull & crossbones? Or just skull?
Skellington?
Naughty 1950s pinup lady?
Cooper laurels in red?
What you reckon?
Do you have any ideas?
My other half says I should leave her alone, but I'd like to give her summink a bit spesh.....
All ideas gratefully received.