Splashed some paint on Paddy today.
First off the areas to be painted were masked off using some fine line tape (the blue tape in the photo's) and masking tape.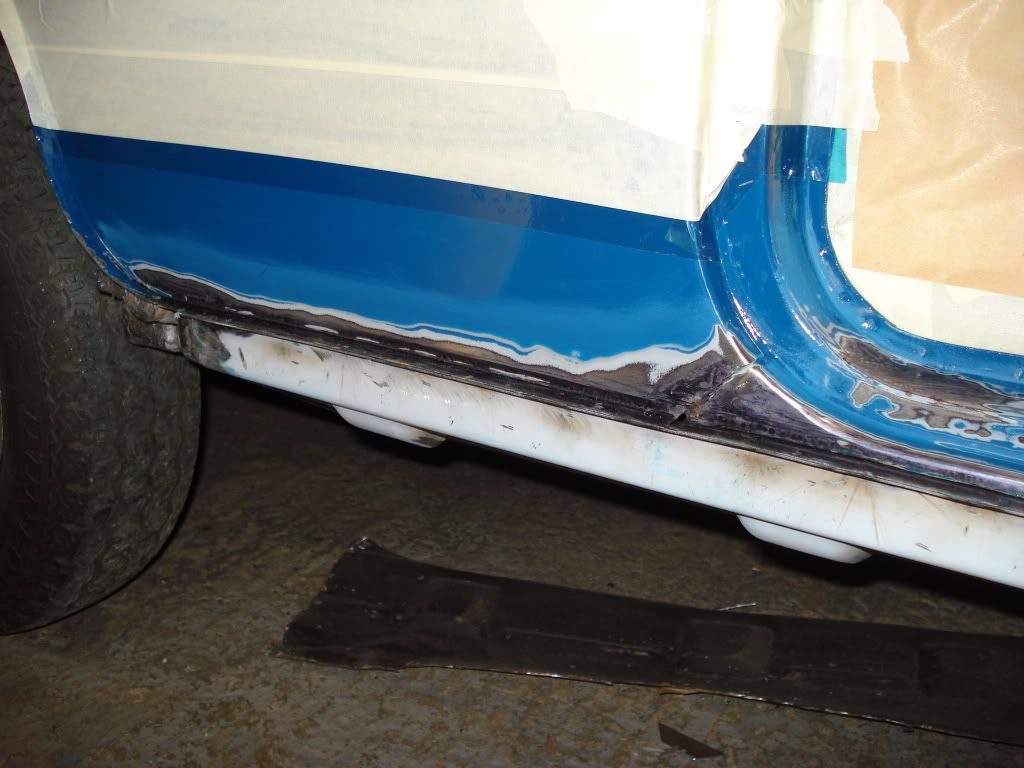 Any bare metal was treated with Krust and then a fine coat of etch primer was applied
Next step was several coats of high build primer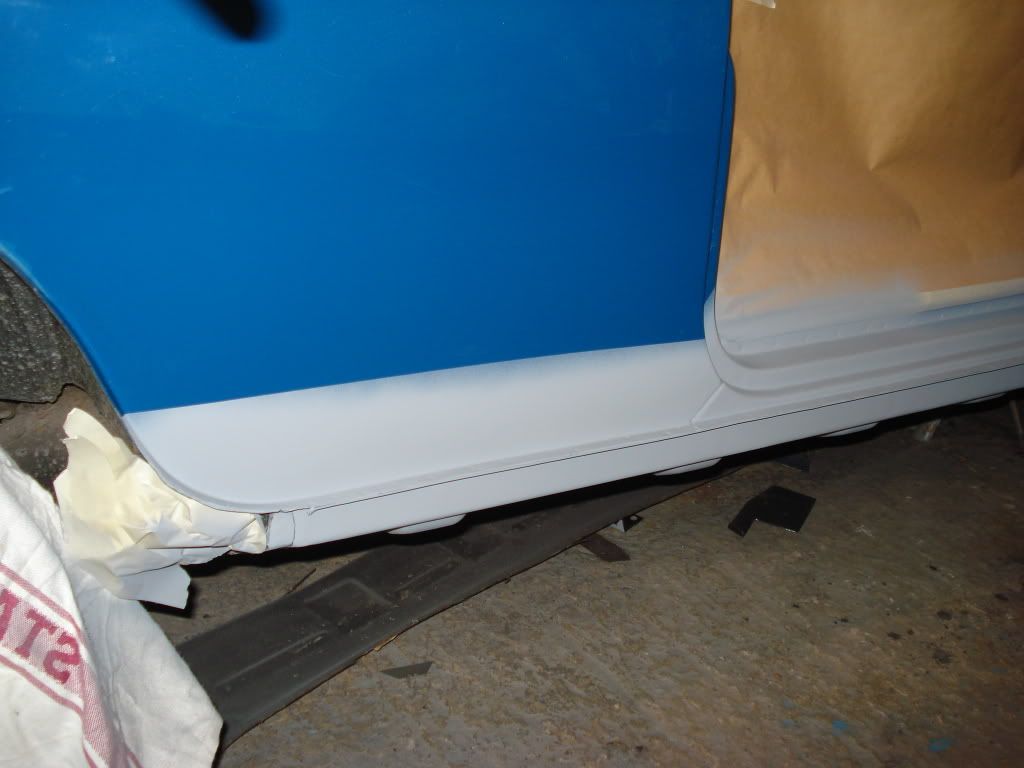 All of the tape and paper was removed and then the high build was rubbed flat with some 400 grit wet and dry followed by some 2000
Then once the whole lot was panel wiped several coats of top coat were applied, the overall finish was good but the colour match not so good, however it all needs to be flatted back and then polished. Hopefully this will improve things.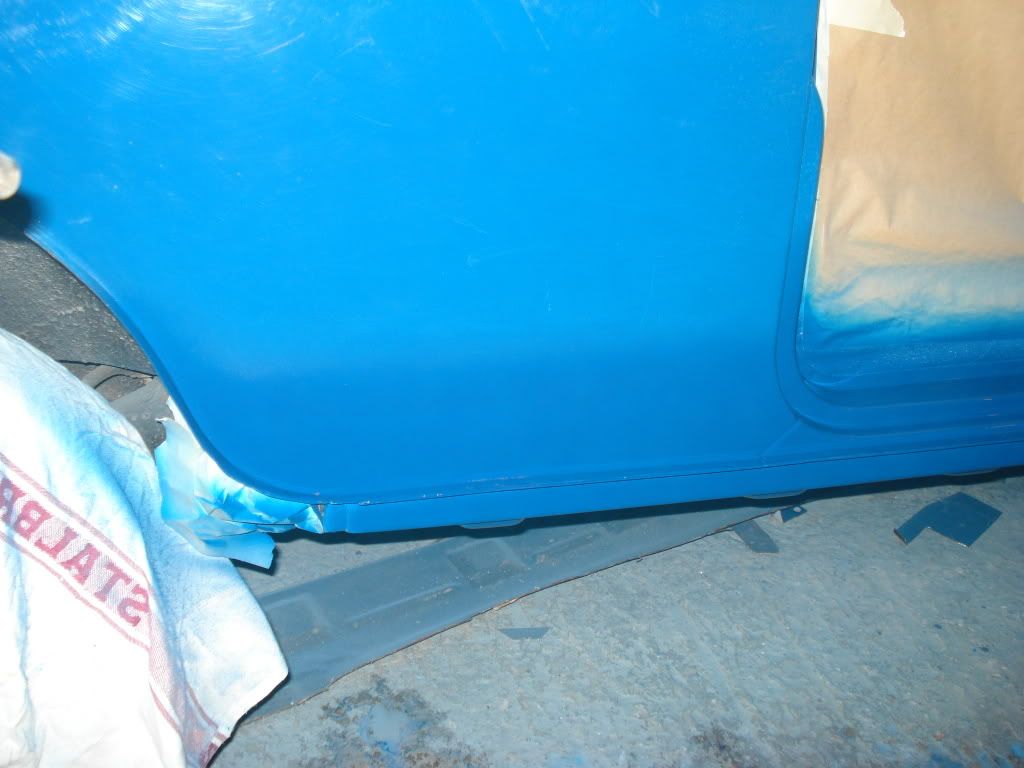 Back onto the upper flitch repair and scuttle close out panel tomorrow.