Hello, a few of you out there may know me as the Crazy Canuck A.K.A. King of Canada..

Now in this thread things get a bit crazy....
Some pictures are quite graphic and disturbing in nature, and may not be suitable for kittens, non Z-Car fans and some Mini enthusiasts... discretion is strongly advised.
So with that out'a the way, On with the build....
I'll be going through the do's and don'ts on how to make a "Mini Trailer"... Keep in mind I have no instructions, plans or any idea as to what or how this is going to turn out, but here we go......
You take one 69' mini, a grinder and let the sparks fly....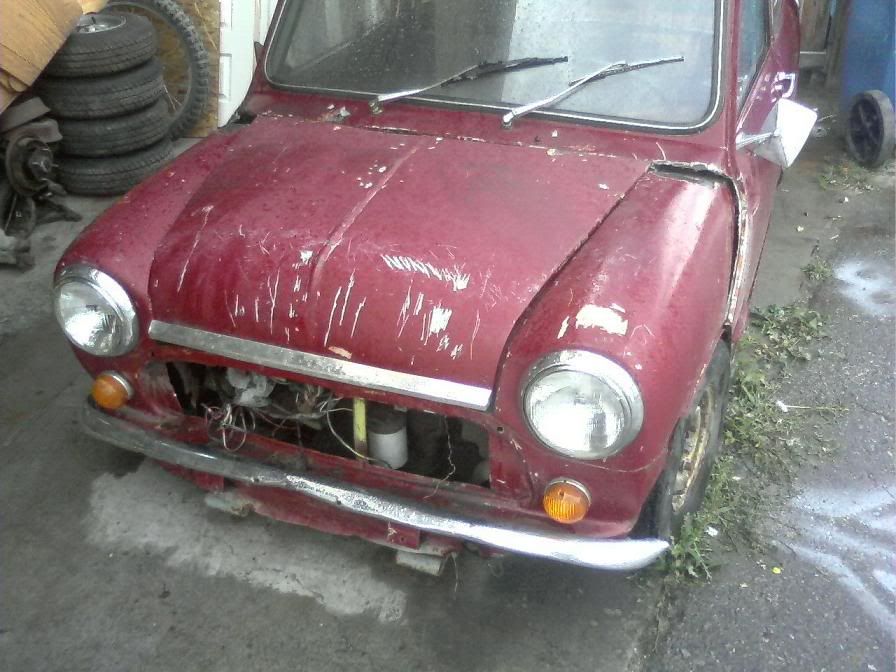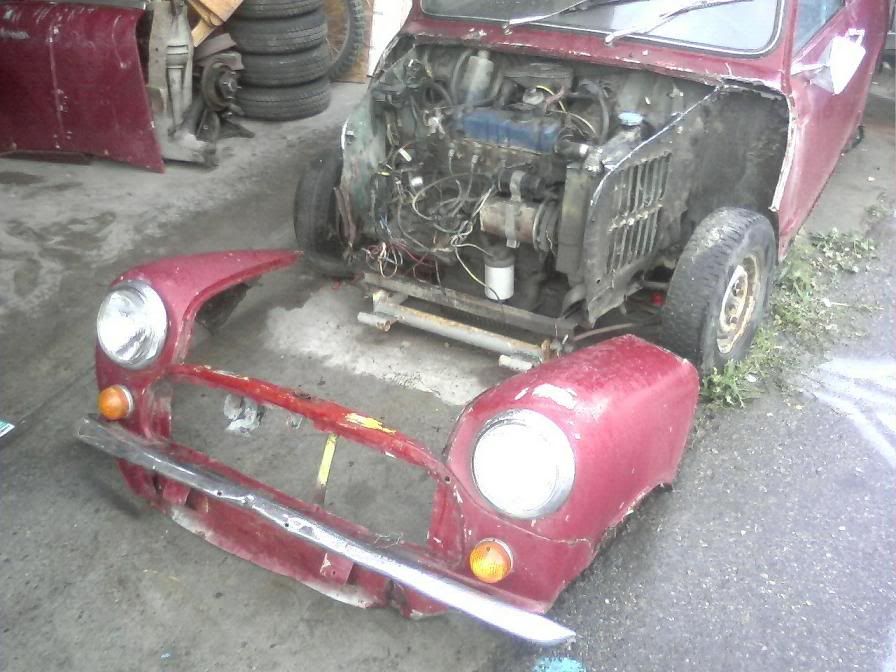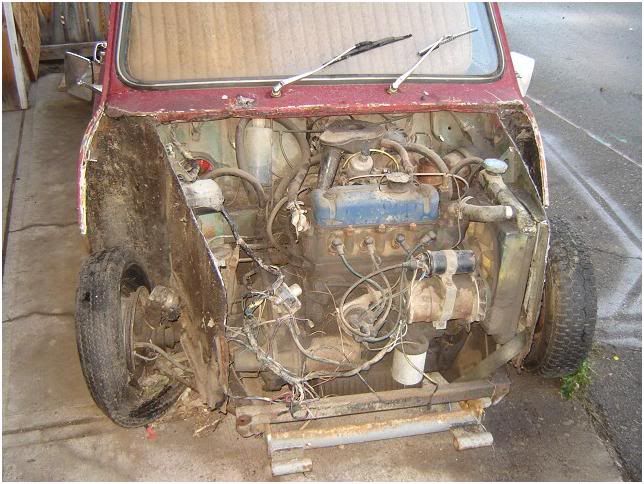 Edited by M1n1c00per, 28 March 2011 - 11:39 PM.