Lost the love, and can't stand the sight of Minis anymore, so our
Minus
is up for sale.
Most of what you want/need to know, should be found here -
http://www.theminifo...s/page__st__270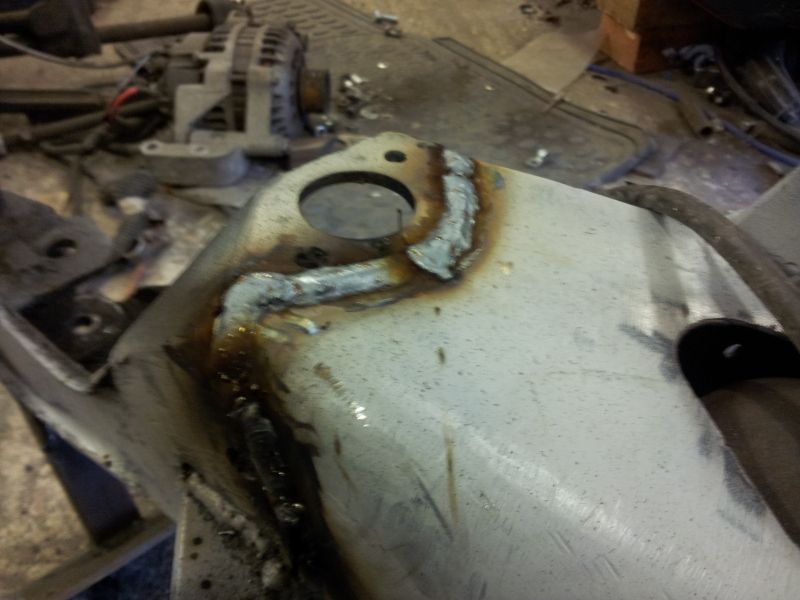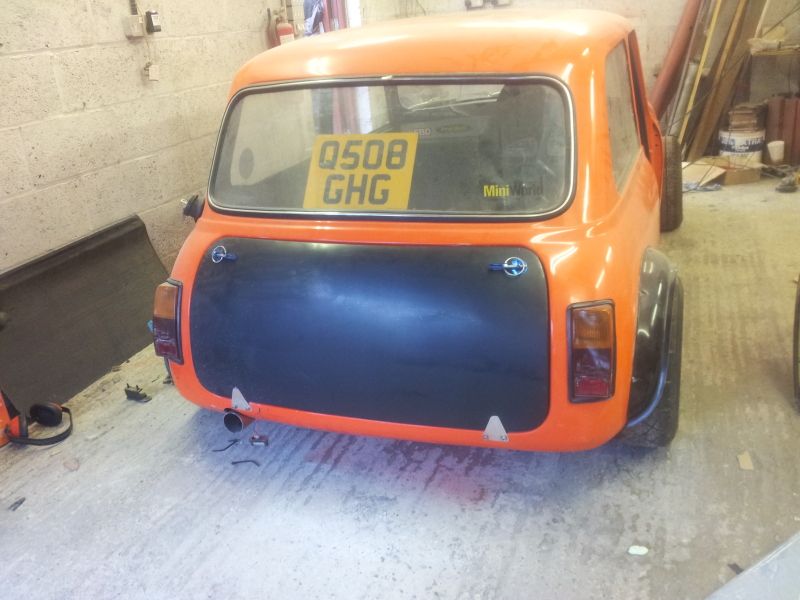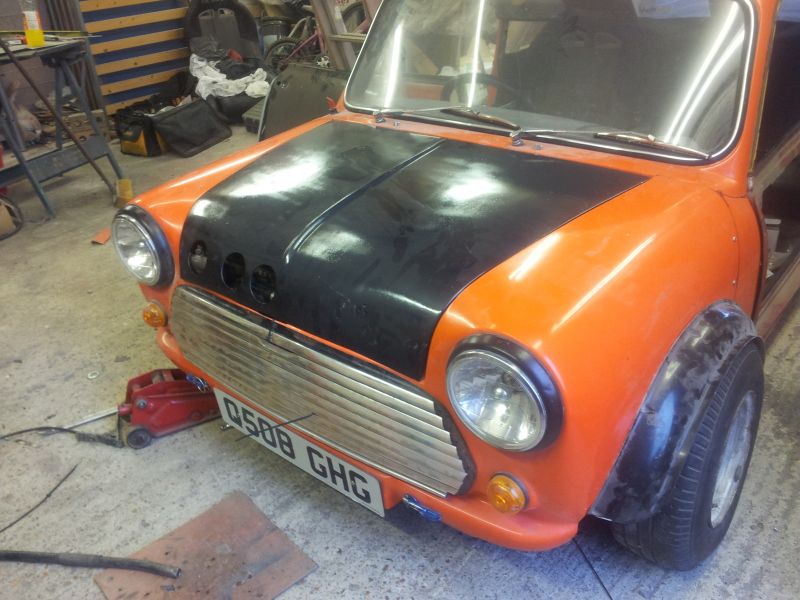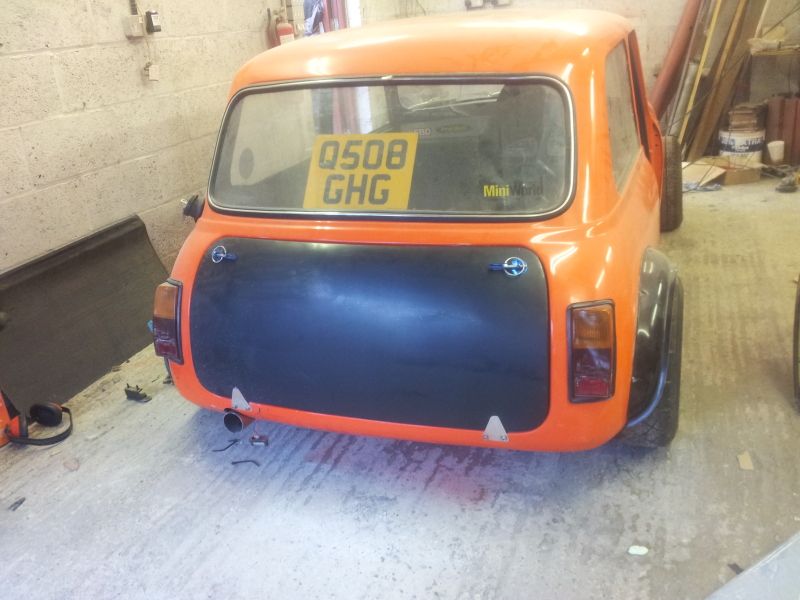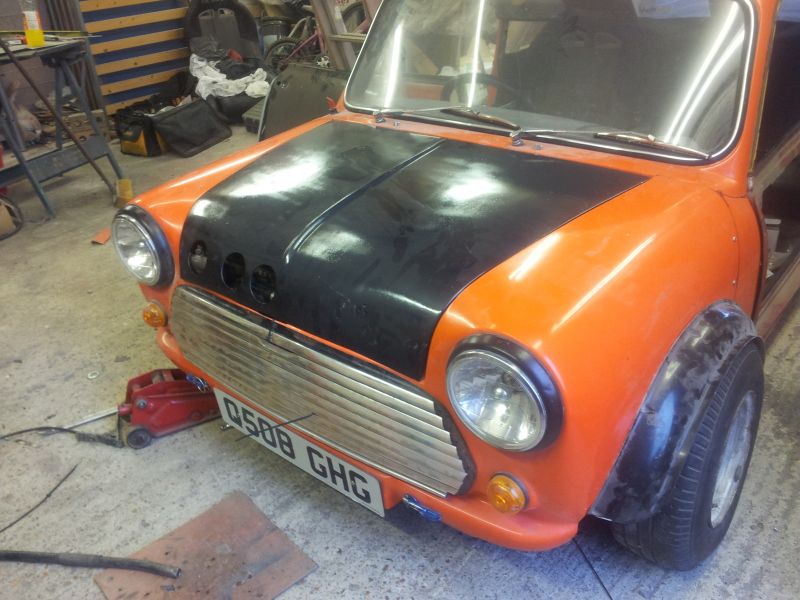 Its an UNFINISHED Project. 98% of the parts are included in the sale to finish, and shouldn't need a lot of cash at all to finish and get roadworthy. It's obviously SORN with no MOT, but the one thing it does have going for it, is the fact its registered as a
Minus
on the V5 - not all of them are. The engine size will need to be updated, but this isn't an issue currently, as its not on the road. It will need one door modifying, wiring, exhaust manifold, throttle body manifold welding, driveshafts, and brakes plumbing in. A rundown on the specs -
BODY:
1990
Minus
body, sprayed in a custom 2K orange, and 81L diamond black bootlid/bonnet
Fibreglass door, Carbon Weezel carbon skins
Lexan windows
Tubbed rear arches with Grp5's
Removable front end
10x6 Weller wheels
All weather car cover
Brand new rear subframe
ENGINE:
C16XE Vauxhall engine (Not the lesser X16XE)
Custom build subframe (one of the more stronger frames about IMO)
Fireblade throttle bodies
2.5" SS exhaust system (manifold back)
Daihatsu Terios alternator
Corsa radiator
Landrover V8 engine mounts
BRAKES: minifin rear drums, 8.4" fronts with upgraded calipers. EBC green pads.
SUSPENSION: has all been refurbished. The fronts run on adjustable rose jointed tie bars, adjustable bottom arms and GAZ coilovers. The rear is dealt with by use of adjustable hi-los and cones. Has the longer Triumph TRE's also.
INTERIOR: doesn't really exist as it was built as a track car. A makeshift dash has been bolted in, the seats are worn out cobra buckets, and thats about the extent of it.
I can honestly say that I'm 100% confident in the subframes strength (it certainly towed 5 miles home OK), and the conversion so far has been mythodically executed and no corners have been cut, unlike far too many conversions these days. The bulkhead has not been cut (only drilled for the selector), nor will it need to be for the induction side of things. The whole lot has been sandwiched under a standard
Minus
front end, just. The engine so far, has clutch and selects all 5 gears and reverse.
A quick sale would be preferred, and all SENSIBLE offers considered. NO P/X!!
£3000