Had a few issues getting the new floor section to fit correctly where it meets the inner wing and discovered it had been repaired in the past so out came the grinder
Thought I'd have a crack at fabrication ( what's the worst that could happen !)
After much grinding,cursing and head scratching I ended up with a half decent repair piece so I thought bugger it and got the welder out
( now or never moment ) and after some extremely messy looking welding I ended up with this,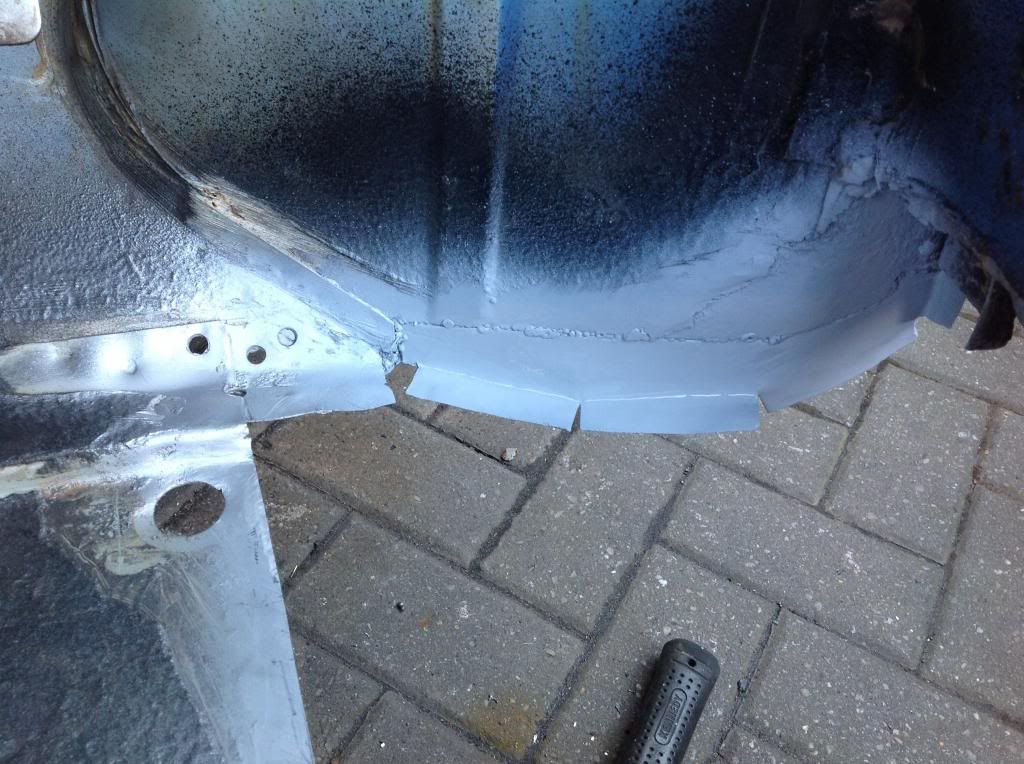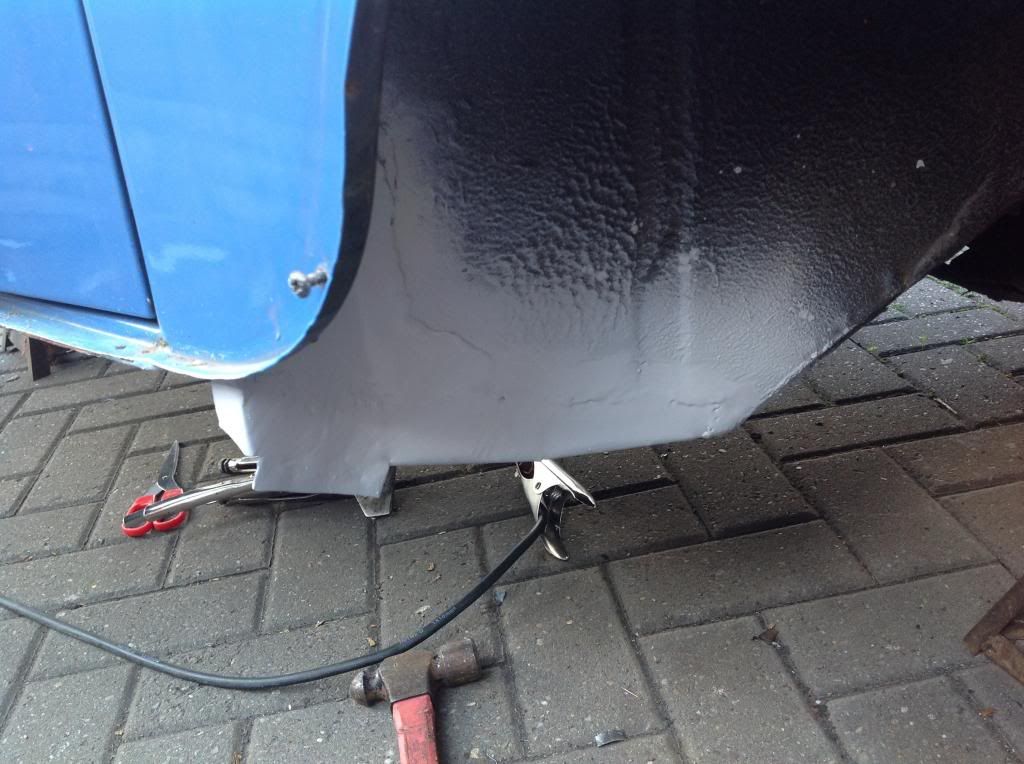 I spent an age filling in little holes and grinding ( is this normal ?)
It's been coated in acid etch primer and will be sealed when I do the rest , thats a long way off yet..
Still got a long way to go with my welding skills but got to start somewhere.
Edited by Marco1972, 24 October 2014 - 09:49 AM.