EDIT: 19/09/2017 .... The pictures DO appear but you have to wait 10 seconds or so, ever since Photobucket became tight-fisted arseholes
----------------------------------
hi guys. so ive been a member of this forum for quite a while now, so i think its about time i got a proper project thread going... i just wish id thought of that when i got the car though  

 . ah well better late than never. (sorry for MASSIVE photos by the way, ive got no idea how to make them smaller)
something i should also probably mention... this is not one for the purists!

anyway, a bit about the car and its history with me. heres some pics of when i first brought it home.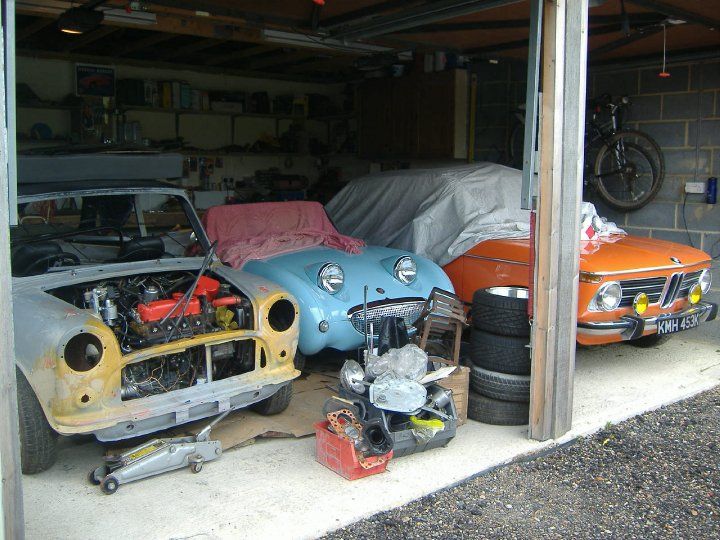 (alongside my dads 59 sprite, and 2002 BMW. he restored both of them, along with other cars in the past, so he was a huge help. we had no help for this project except for some of the wiring)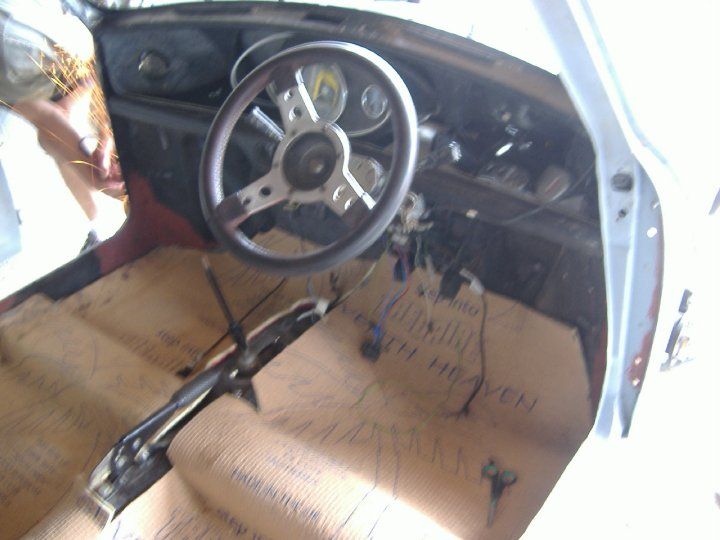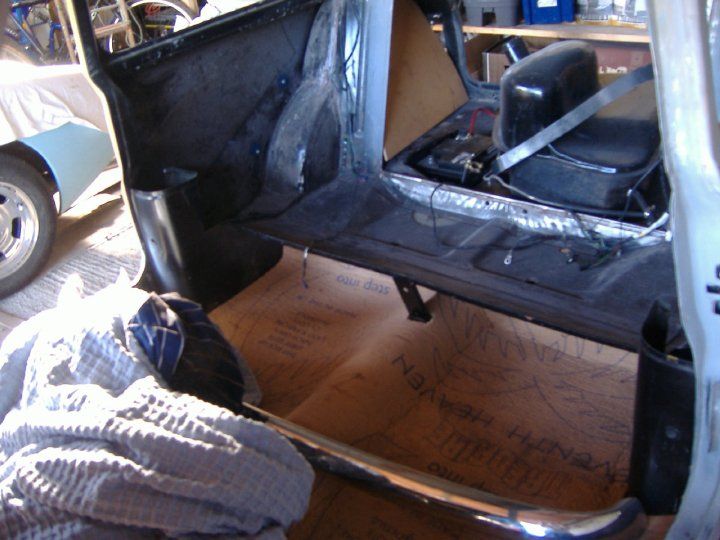 random massive hole in the rear seat. a sub eventually ended up there.
when i got it the engine was lavished (well... plastered) with lovely (hideous) red paint from a tin (note, he even painted the plastic cap and rubber radiator hose) 

as you can see it was basically a rolling shell with an engine when i got it in the summer of 2010. it cost me £800 and is completely rust free due to all the welding being done by a previous owner. its a 998 manual and i have no idea how many miles its done as the binnacle has been replaced by an earlier centre one.
so... if youre all sitting comfortably? i shall begin 

i knew form the start i wanted it to be low and wide, so the first thing i did was fit the sportspack arches that came with the car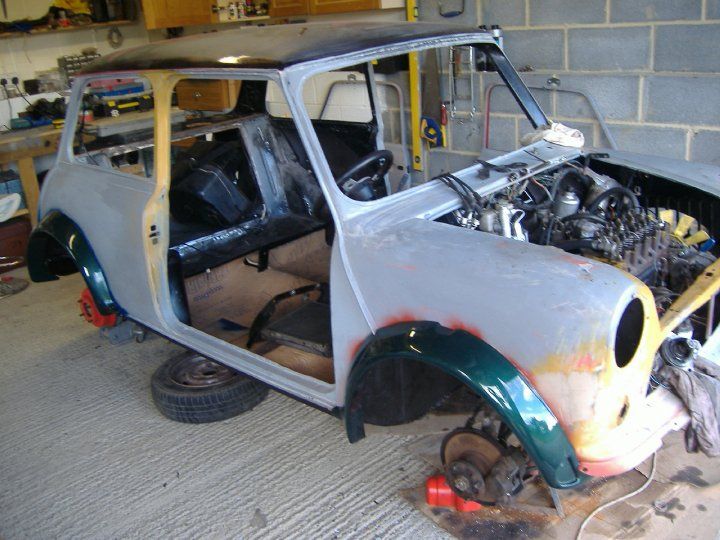 then a bit of flashy fibreglassing and filling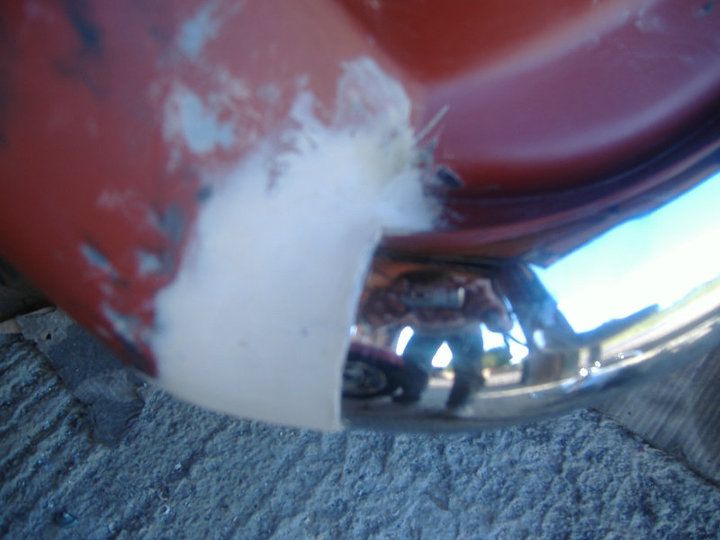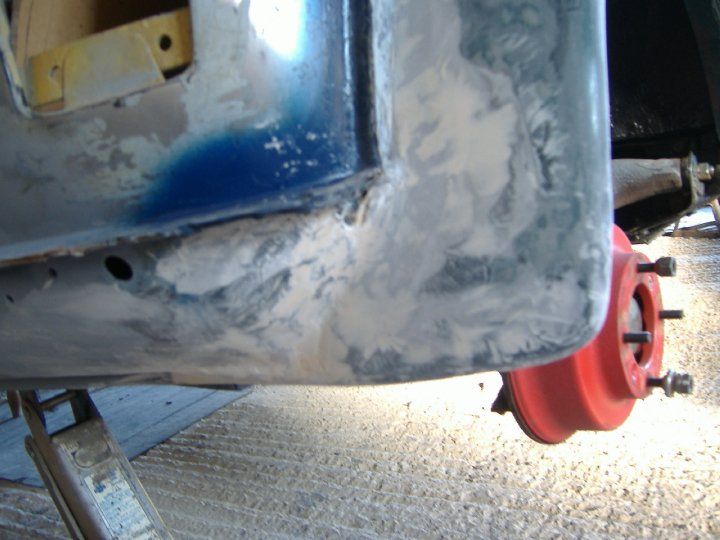 then carrying on with more bodywork... the bodywork and paint really did take the best part of a year and a half to two years. i was still in school then u see so not a lot of time (im a student now at Coventry uni studying Automotive Design)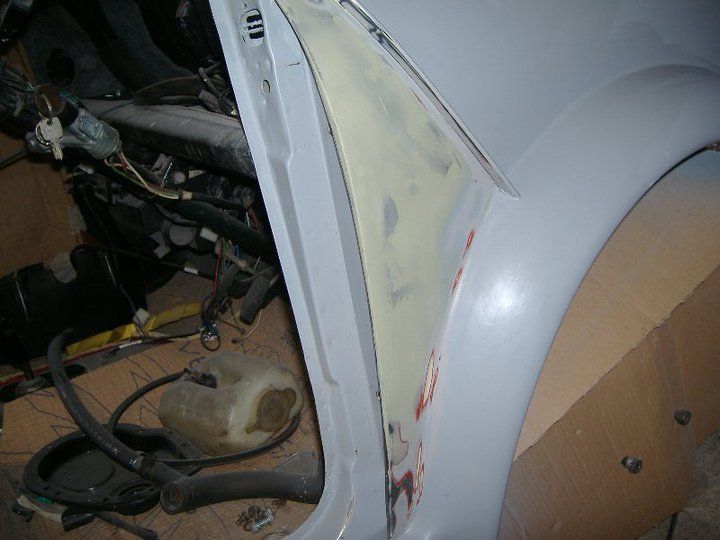 fiberglass fixes all things!
(EDIT: looking back on this years later, from the pics it looks like i just filled over the rust.... dont worry! thats not what happened! it was cut out and cleaned up, then fiberglassed behind the hole.... still a bodge, but not quite as bad!)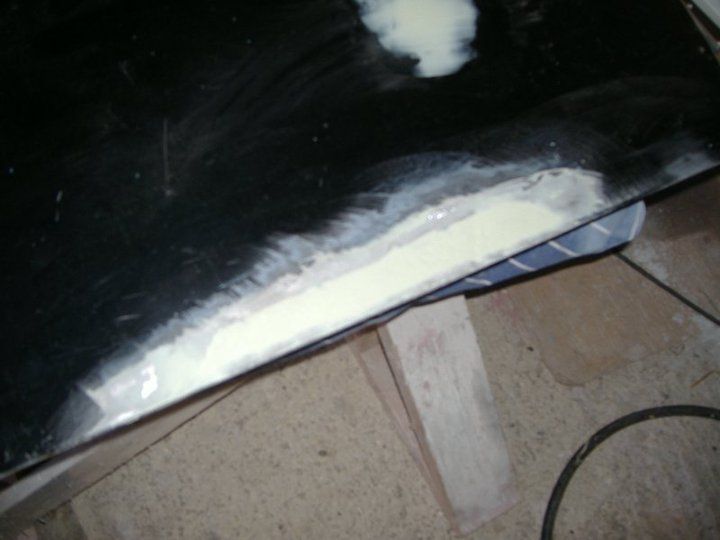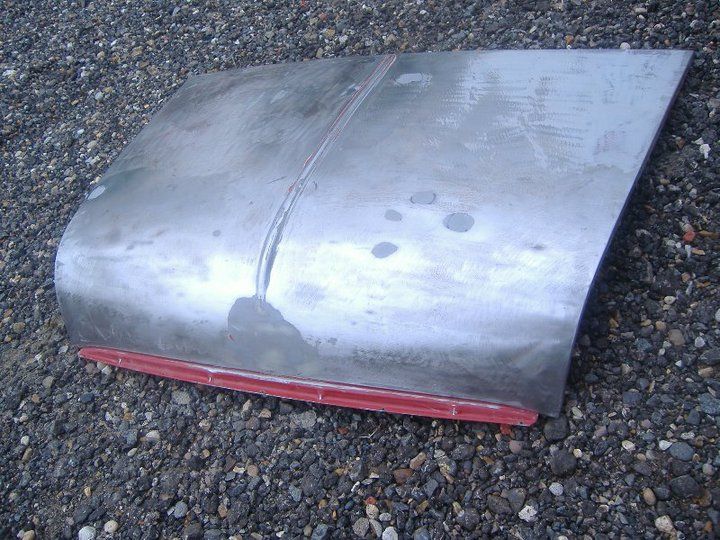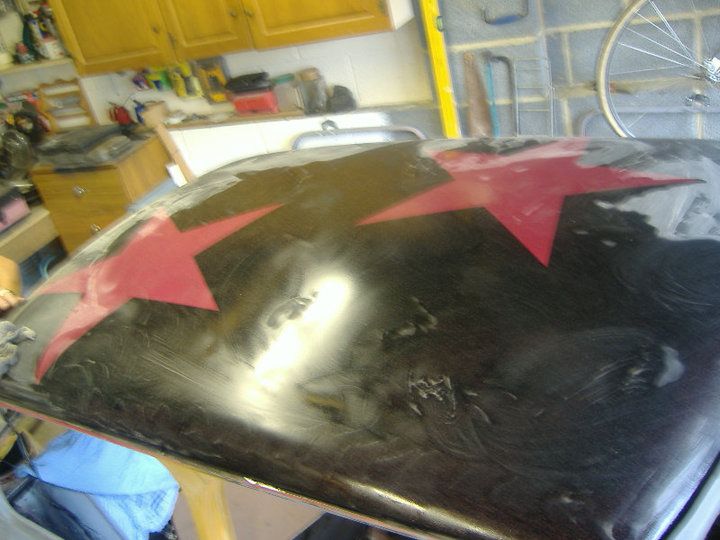 one of this previous owners thought this roof was a good idea (it was sparkly too) ... i thought it was, putting it nicely, questionable... so yeah, that was sanded down, which wasnt an easy job due to a layer of clear coat that was about 2 feat thick.
Edited by Chris1992, 18 September 2017 - 11:10 PM.