Dashboard refurb
The original dashboard had suffered water damage which appears to be a common fault on these later coopers. Not wanting to spend loads of cash on a replacement and preferring to learn how to do stuff I took it upon myself to watch a few youtube vids on laminating. 
I got hold of some oak veneer from eBay and had a go myself.
I'm quite happy with the results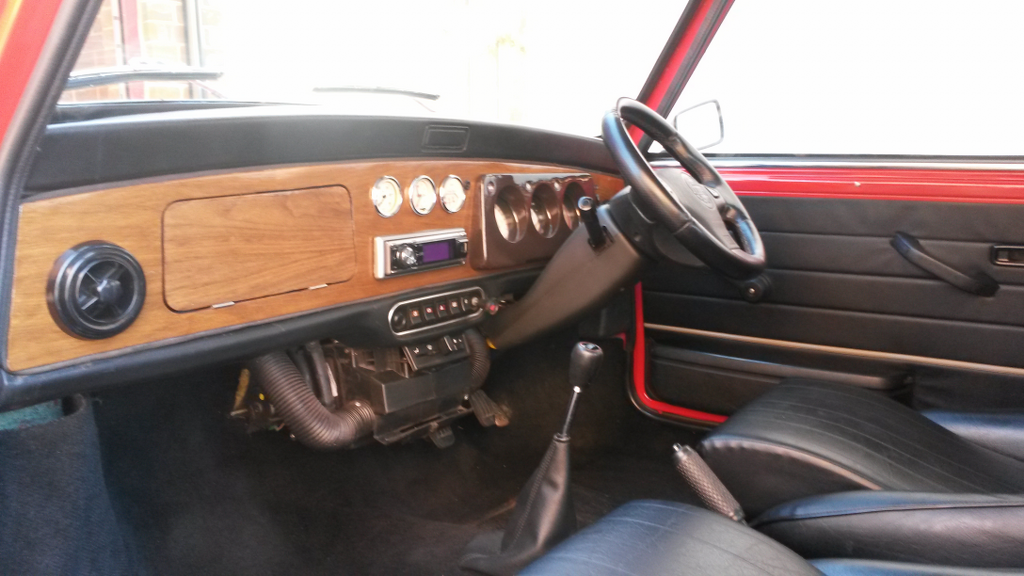 I have actually changed plans since doing this and ripped the dashboard out again. I am now halfway through converting to centre speedo so I can fit my custom made 100% carbon fibre oval binnacle I had made 5-6 years ago for my old project.