Right as progress had come to a standstill with my van I decided it's time to sort out my first car. My friend has been building a nice 1330 engine for it so the shell needs to be sorted !
So this is how it looked at the back of the poly tunnel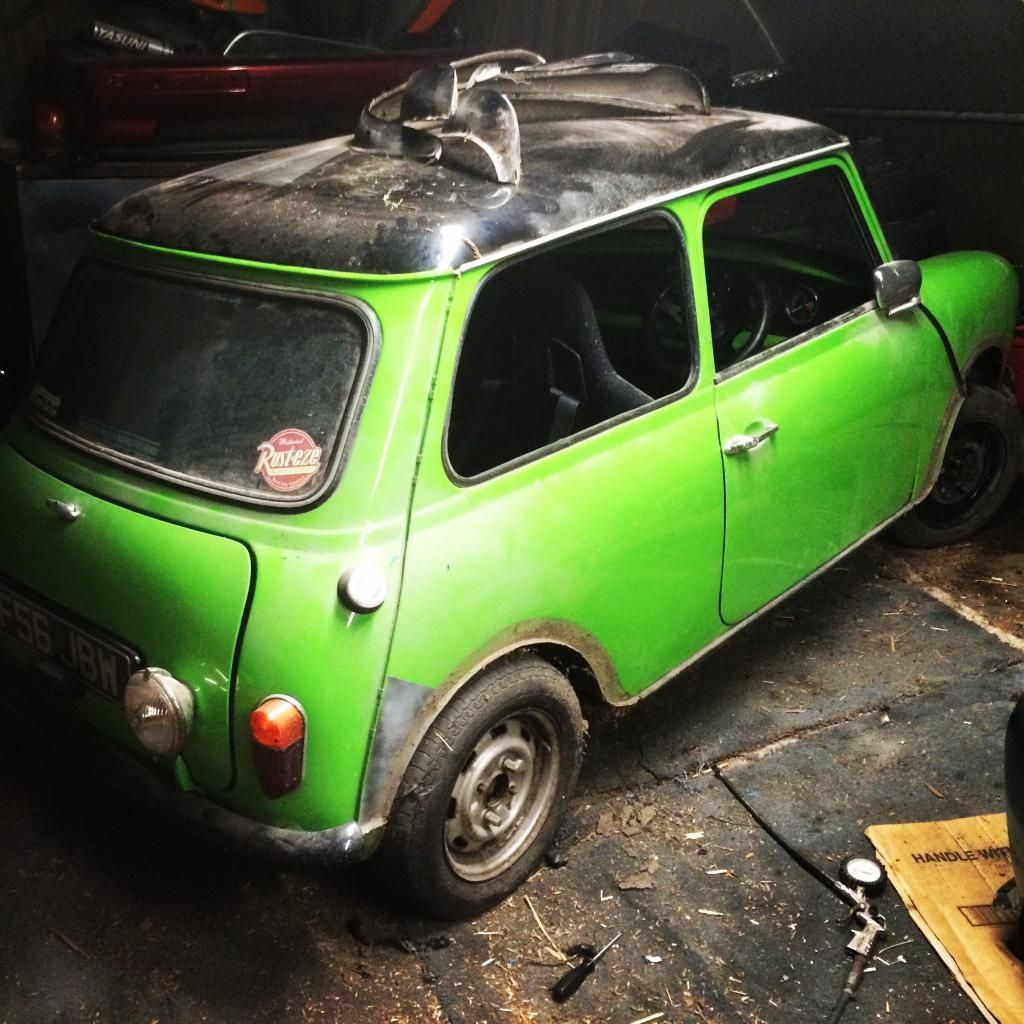 We then stripped it and rolled it onto its roof using roof bars !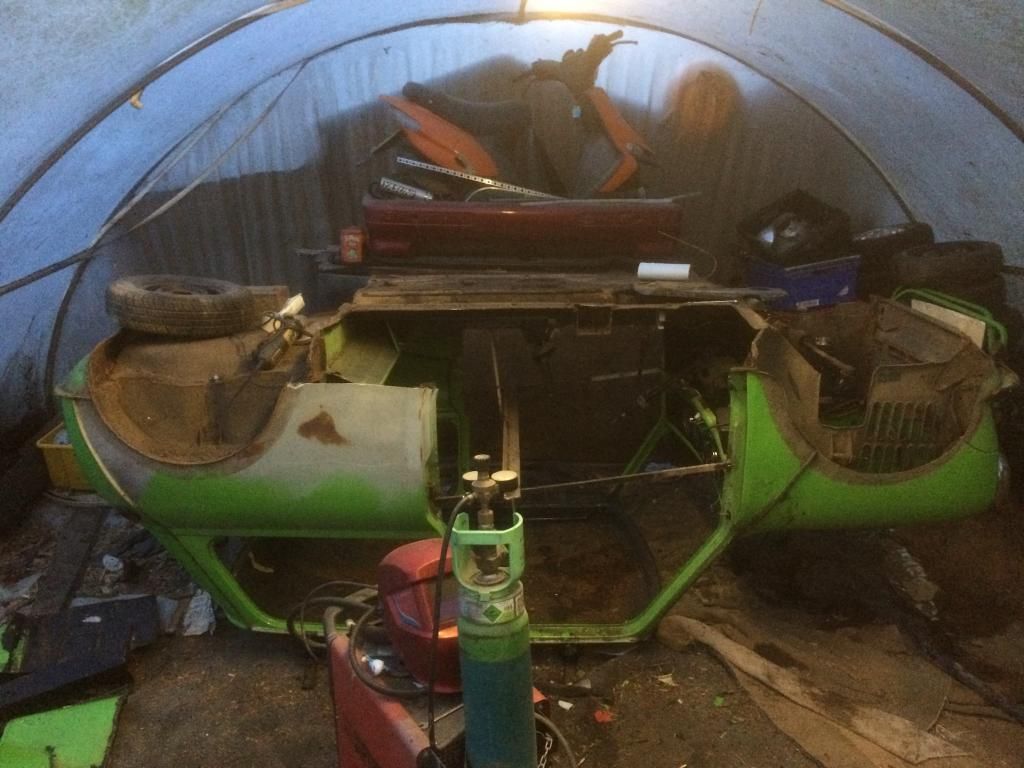 You can see we braced it up and didn't hang around ! Got the p/s floor cut out and have decided it's going to have a full floor to make things easier. It needs to be nice and strong but look solid at the same time as it will be stripped out inside.
Here you can seen the nasty oversills that caused most of the rot
That's all for now ! Hopefully this will move along quite quick as I want it on the road this year!
Edited by ryan22_lgm, 23 February 2015 - 09:16 PM.