Seeing as I have my own project on the forum, I thought it would be nice to add my dad's one. His car is a South African built 1275GT that was found in 2011 or so after having sat in a barn/garage for 15 years prior to our acquirement. It is one of 935 GT cars that were made here in South Africa. It's a really special car though in that it wears a different paint scheme when compared to any of the other cars made here. These cars were only available in BRG, Killarney blue and Aloe red. The one we found was Protea white in colour. Having looked all over the car, we've come to the conclusion that it hasn't been resprayed - an interesting find was the PW lettering on the rear seat back inside the car. The car has an ox blood colour basket weave interior. Whether this colour was available on these cars or not, I wouldn't know. 
Probably the luckiest find with this car was the engine, which turned out to be a 1275 Cooper S item, along with its crank. We have yet to inspect the rods and pistons (the block was split from the 'box, but head still attached). The head is a 12G940 item, so not 'S', but it has had some work done to it in the past. The 'box appears to be a GT item, except for the addition of Hardy Spicer joints.
I could go on with mundane info, so we'll get straight to pictures :
The car as found :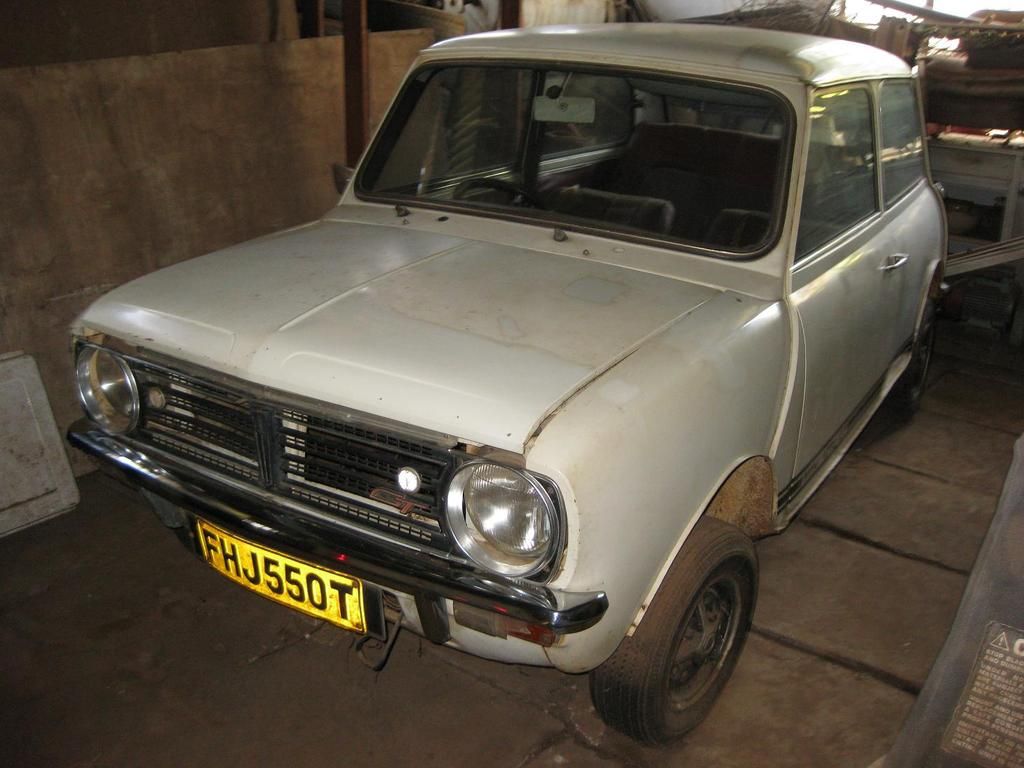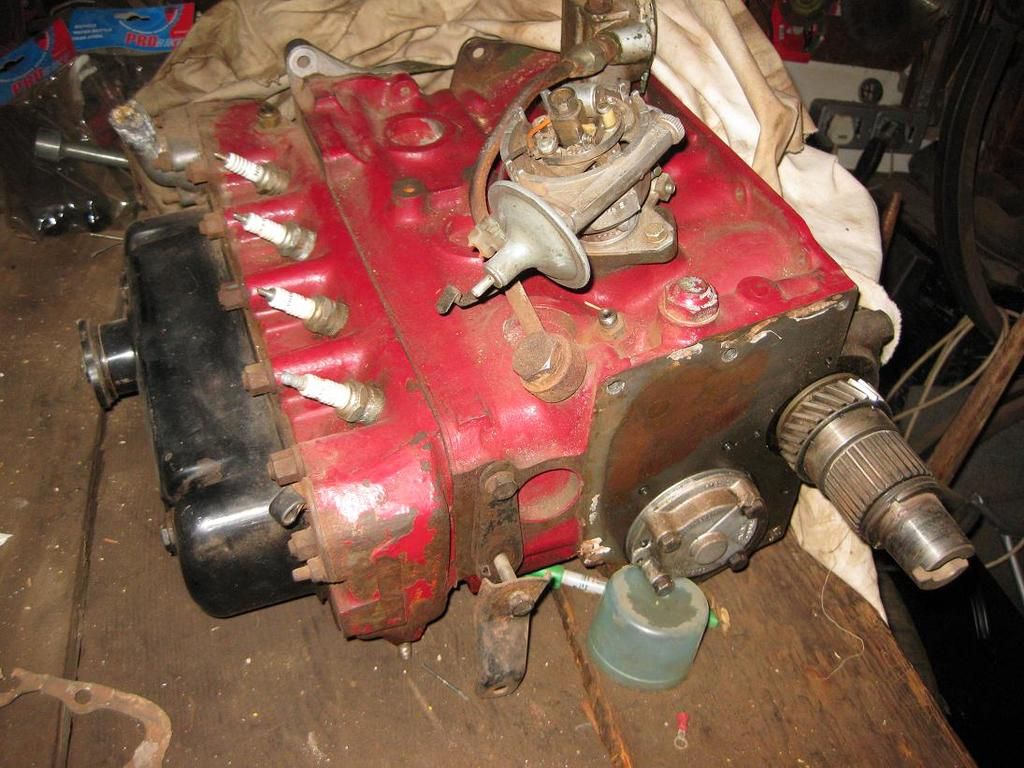 And back home with us :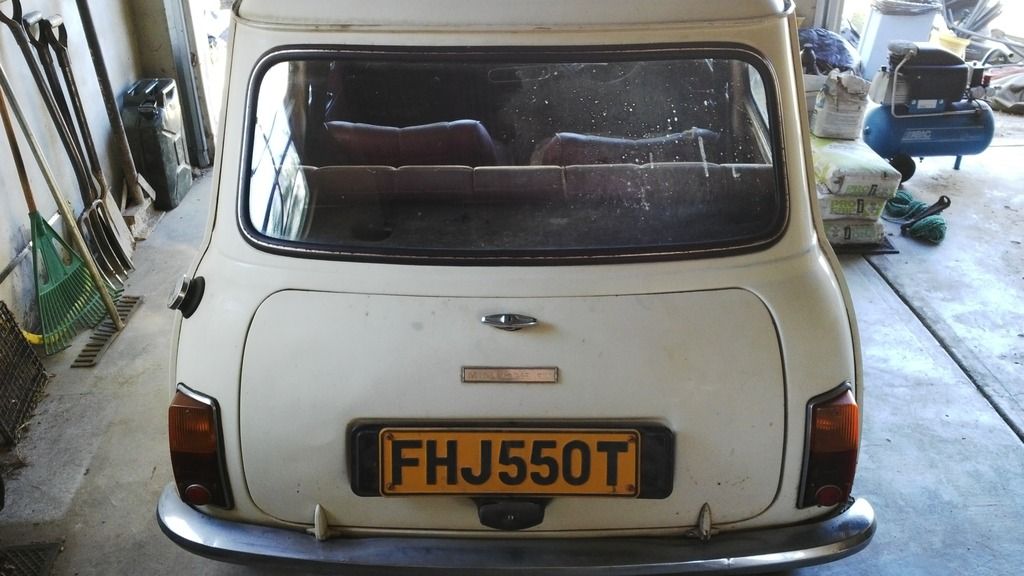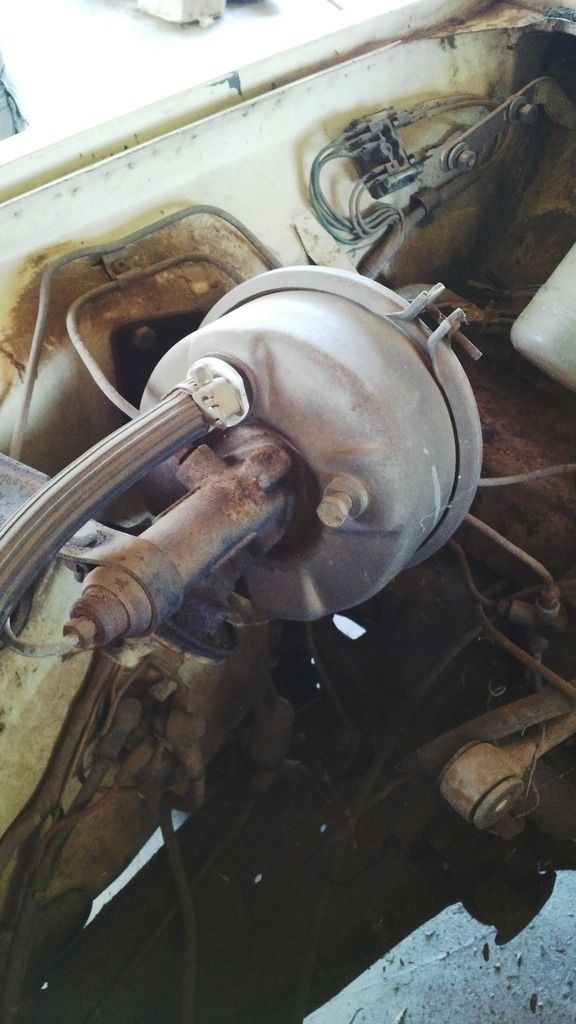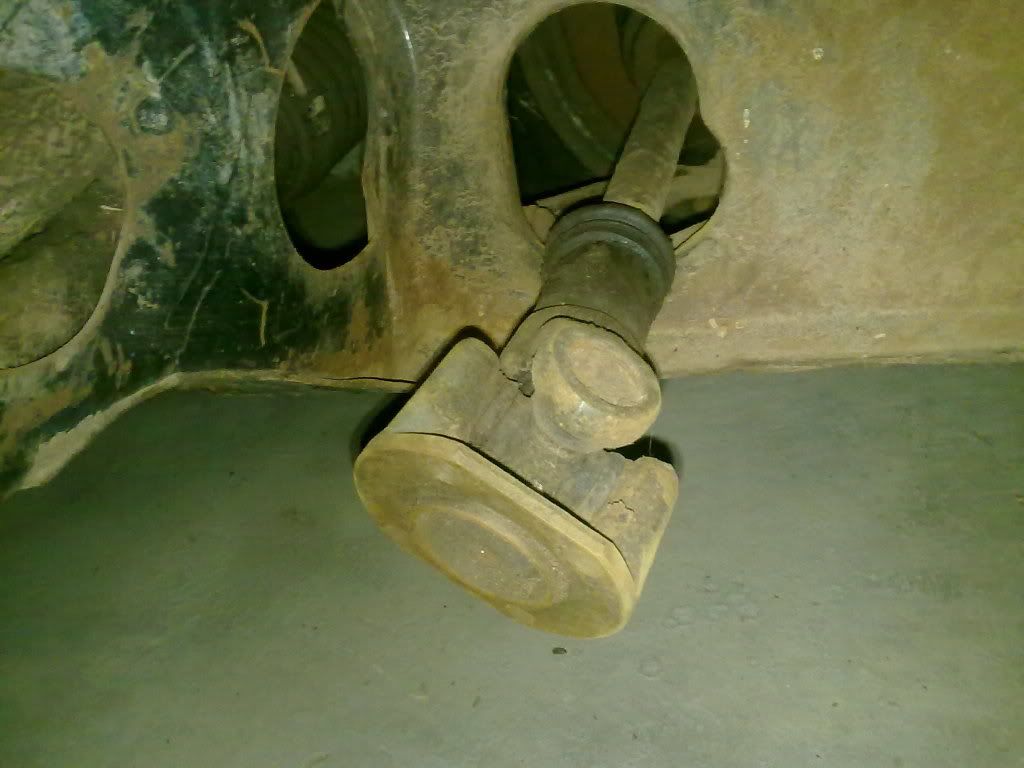 She shall be treated to a full rebuild, whilst saving some of the important and original bits, like the interior. We're going to try and do as much as we can on our own. This way we save money and also get it done exactly how we want it.
The updates on this one will be few and far between for the time being, but progress shall commence soon.