I am currently about a year into my conversion. I had a build thread on 16v mini website but lost it all when they lost over a years worth of posts due to an error by the Web hoster.

I thought I would rebuild my build diary on here a wee bit at a time as there are more Micra conversions on here.

Build diaries have helped me so much and I hope that mine can help others who consider this conversion.

So here is my Mini. Its a 1974 and has been stuck in my garage for 16 years since the MG Metro engine started burning oil. Body work is solid and was all done up about a year before it went off the road.




I took a couple of days off and got it all sorted out and ready to start.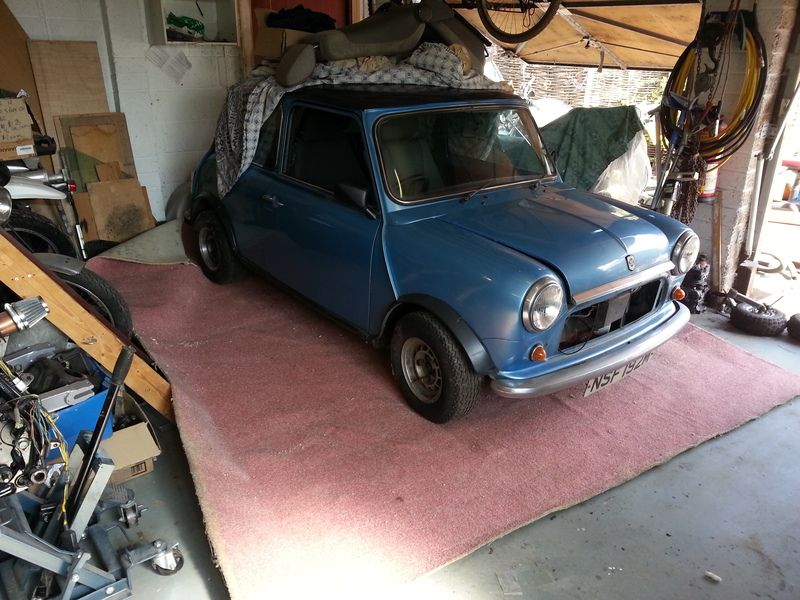 [/URL]
Edited by McMini 22, 18 May 2016 - 01:48 PM.