Had a bit of luck! on the Saturday morning went passed the place where I get my gas supplies 
and HeyHo they were open so managed to pickup a bottle, meant I could get started early on
the Monday morning.
So as the sill was ready for welding got carried away and had a bit of a welding spree,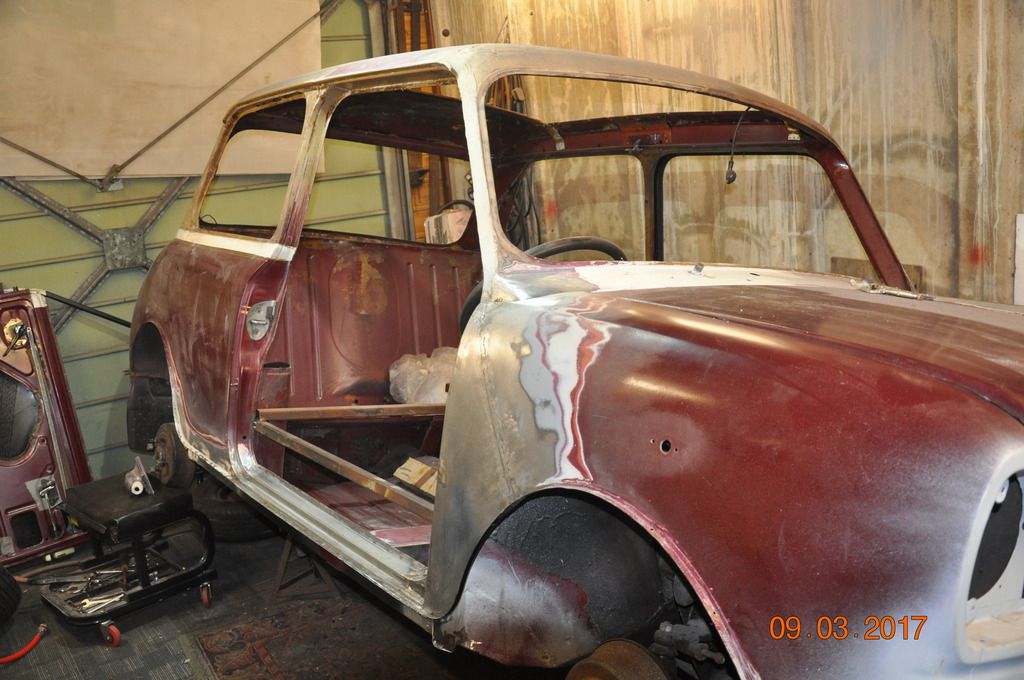 [/URL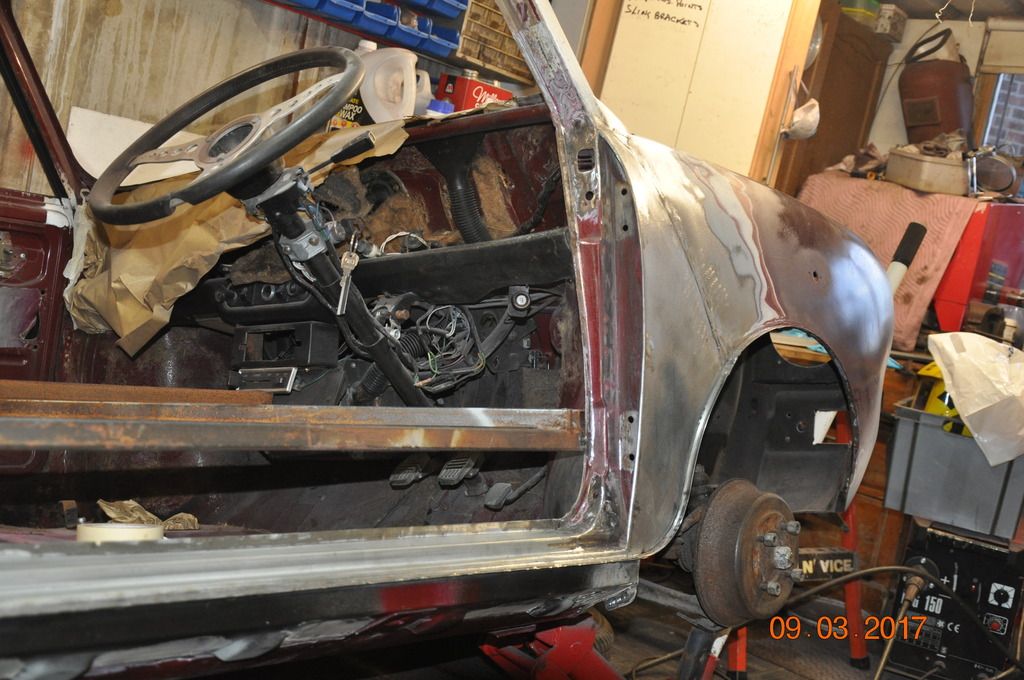 sill door step and Apex pane all fitted and ground back,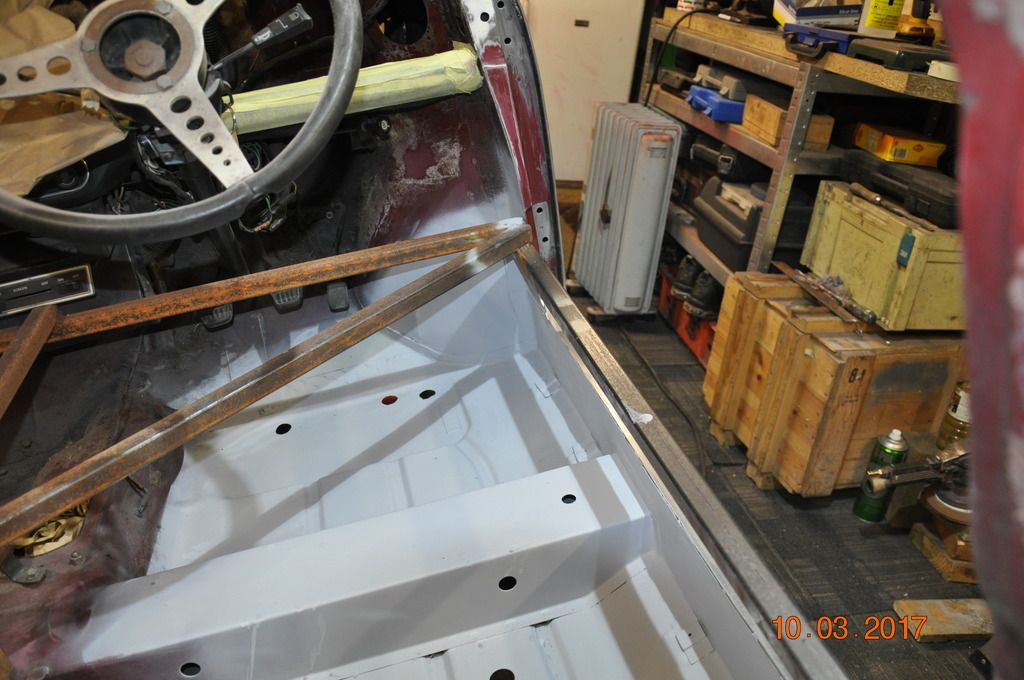 inner sill cleaned up and coated with epoxy primer,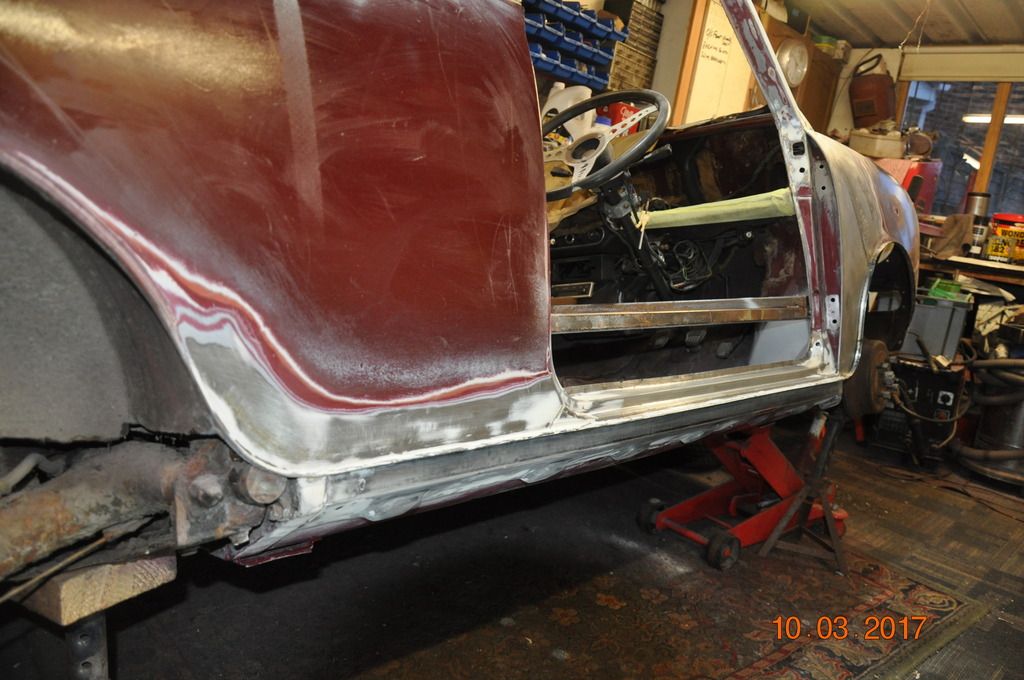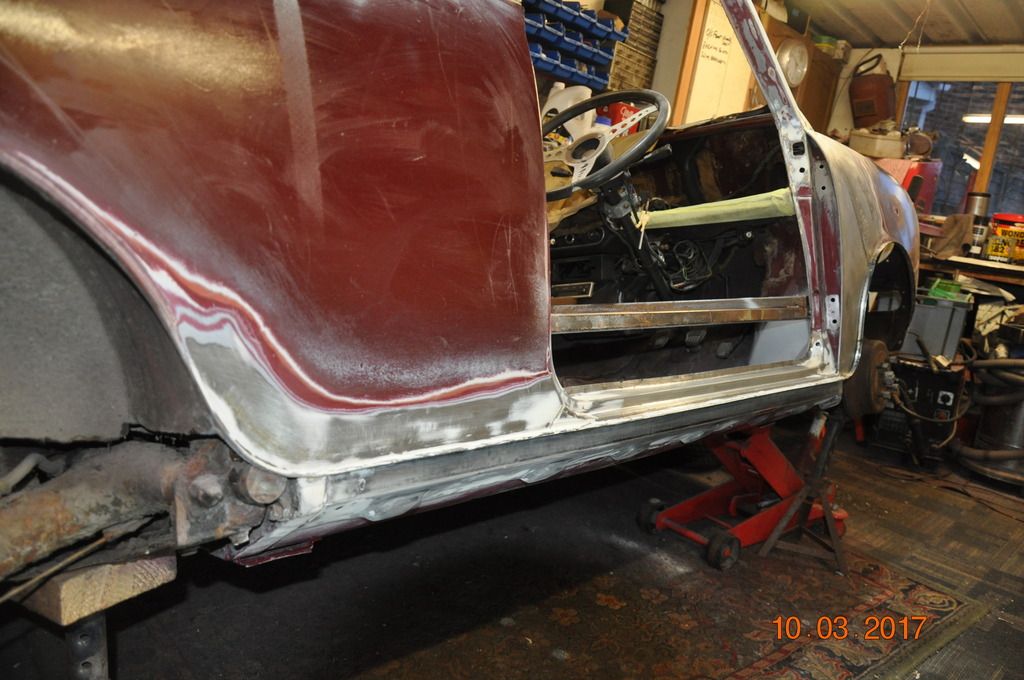 a little skim of filler just to tidy up,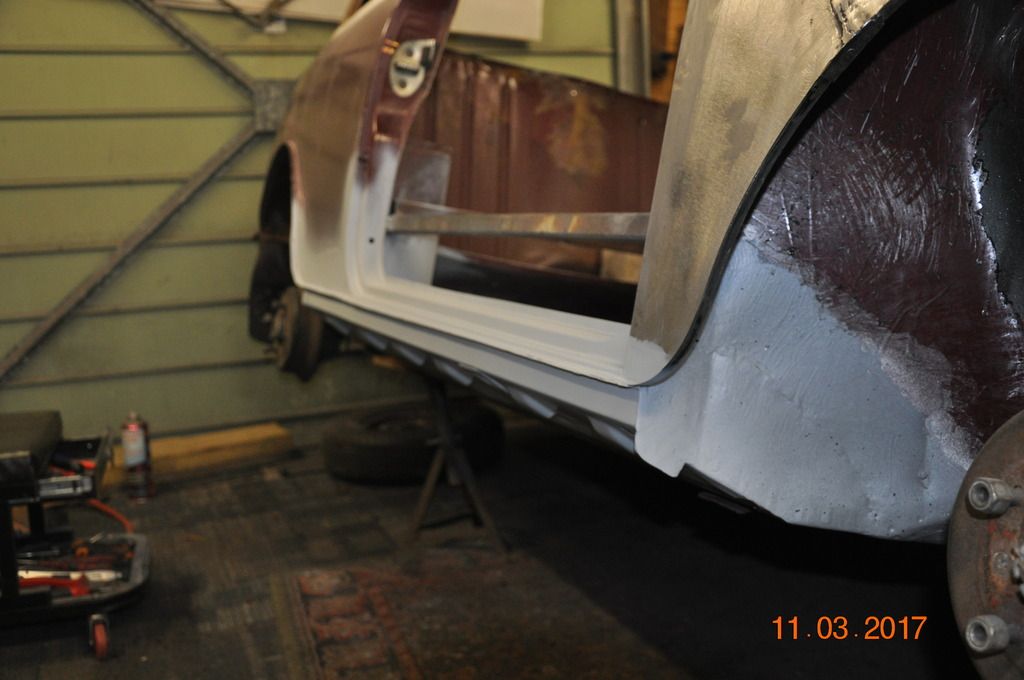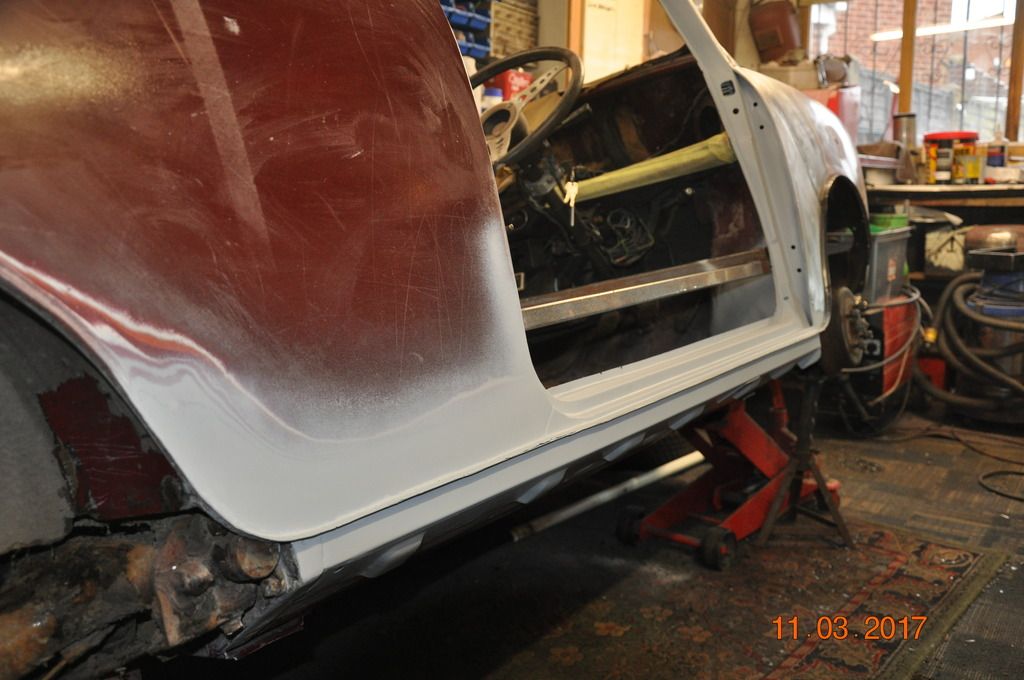 and coated with epoxy primer to keep it from forming surface rust, will be sanded back and redone when paint prep is
done,
The plan was to get wing to A panel de seamed join lead loaded as well this week but when I looked in the tinning paint
bottle it was past its sell by date ( remembered it was about 18yrs old last used on a Jaguar front wing nose cone)
[URL=http://s12.photobucket.com/user/frankhubbard2/media/Mini%20Contessa/DSC_0001_zpsdzocyydg.jpg.html]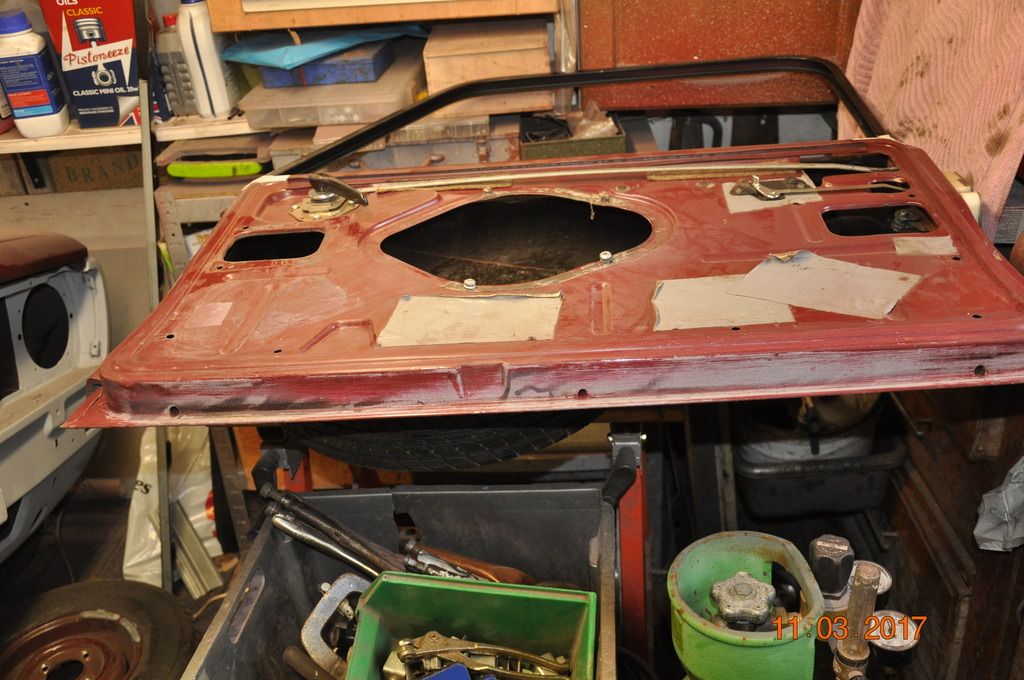 So check out the bottom of door and was well pleased when I scraped back the wax coating and found the door was
in great condition!
Had another few photos to put up but having a nightmare with phtobucket tonight,
Thanks for looking .