Hey all, I have been on here for a little while.  I've been checking out other peoples builds and getting pointers on problems I've had in my project, and have decided it is probably time to start a thread of my own.  So without further ado here are the stats on the car, and what is in the works or planned for the future.
1975 Leyland Mini
998cc
RHD
Stock everything
Project goals:
Stage 1 
Hi/Los
Interior refresh
Paint (maybe this upcoming winter)
Wheels
...Lots of other goodies too!
So far, as it is sitting now in my garage on jack stands.  I have installed the front suspension upgrades (Hi/Los, shocks, new ball joints, etc.)  I've also installed a new thermostat, retrosport thermostat housing, rebuilt the carb, cleaned the engine bay, and am about 85% done installing the stage 1 kit.  I need to button up some odds and ends in the front end, and install the wired by wilson headlight loom that I ordered.  I will try and update this as often as I have an opportunity to work on the car.  With 4 kids my time is limited to say the least.  Anyway, here are some pictures of the car, and if you have any comments please feel free to share.  I've modded several new age vehicles, but this is the first old car I've worked on and I'm enjoying learning new things.
You can see there has been a repair done on the door area because the paint doesn't match.  Looking forward to getting it painted this winter.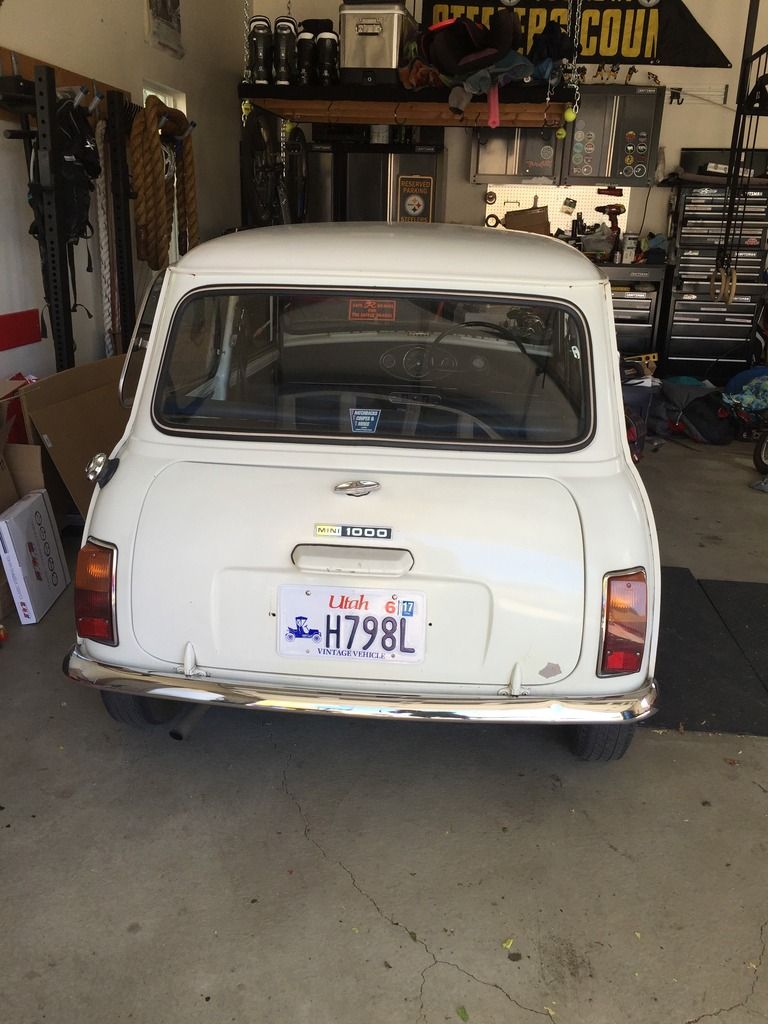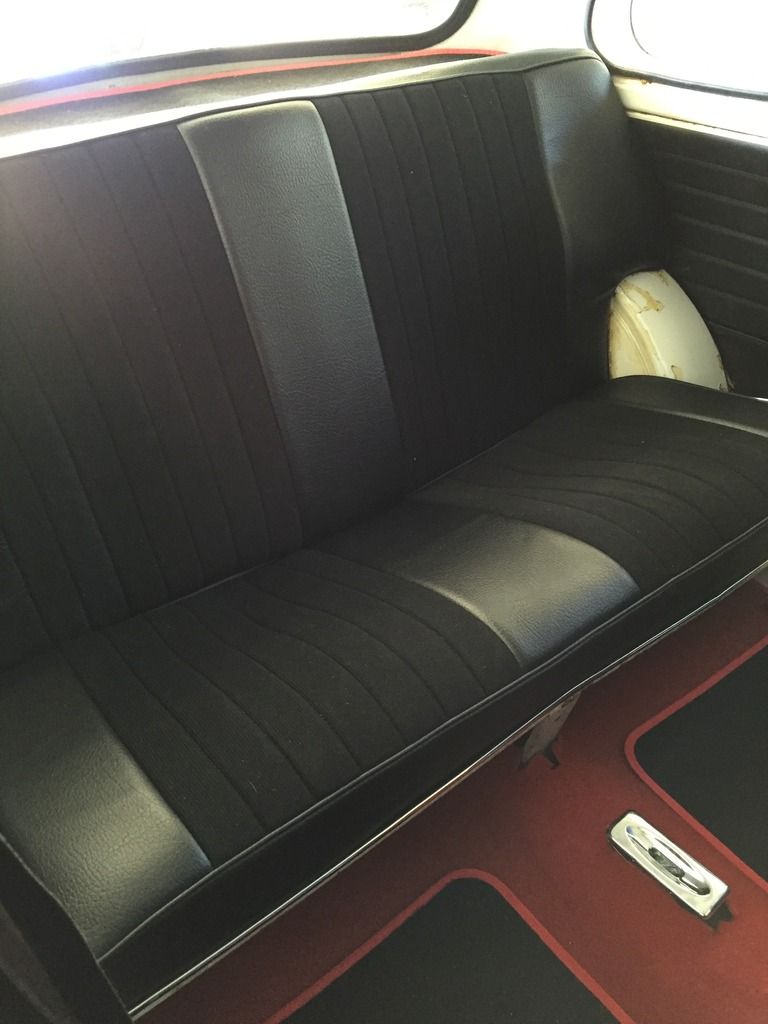 Rear Seat Recovered, first time I've ever done something like that and I think it came out alright!
Thermostat housing wouldn't come off, so I had read that a lot of you just take a sledge hammer to it.  I've gotta say, I'd never imagined taking
a sledge hammer to a motor before.  It worked like a charm, except I broke one of the studs and had to drill it out.  Luckily no damage was done.
Before and after the carb rebuild.  I know I could get the pot to shine a lot better, but honestly I didn't feel like taking the time right now.  I would like to get the car out
on the road this year!  Hahaha.