So its update time! 
Although I'm at uni, I've been going back home when I can on weekends to get a few bits and pieces done, even bringing some bits back to work on in my uni room!
so the main bit, brake and fuel lines put on;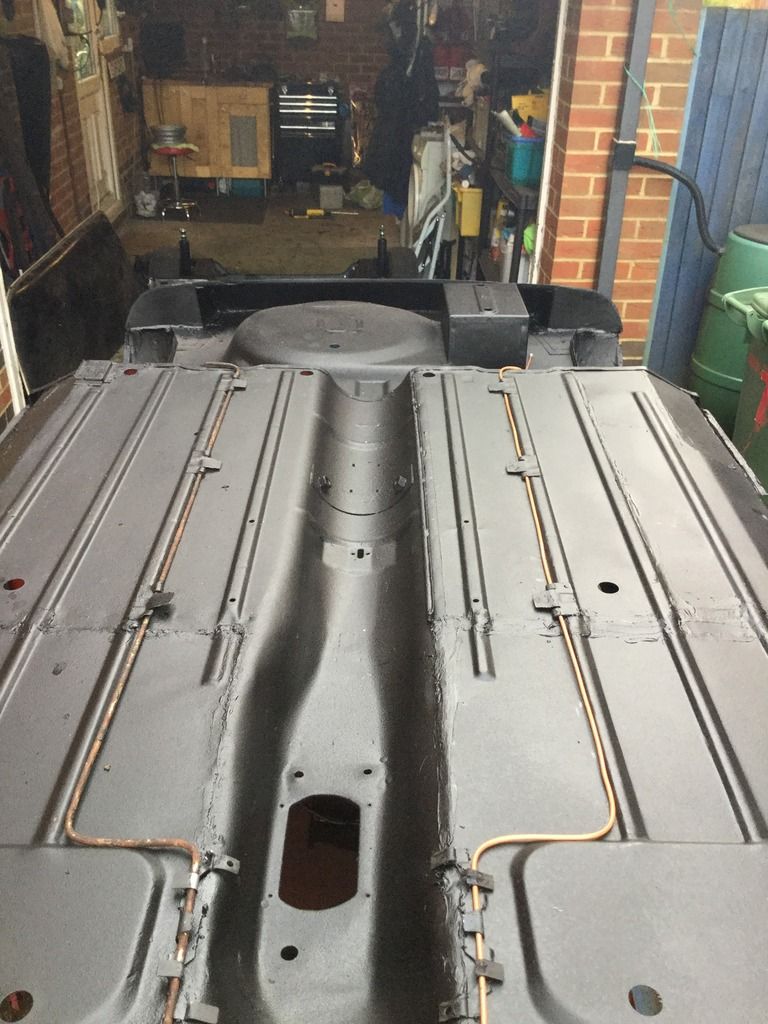 And the cars been flipped onto its rear sub;
This is primarily because the underside is done with the exception of the sills and door step of which I'll do with the car this way up. I know its easier to do them upside down but the car needed to go back the right way up and onto its wheels for winter, where It'll live in the garage for the next few months.
I have to say, the underside does look pretty good;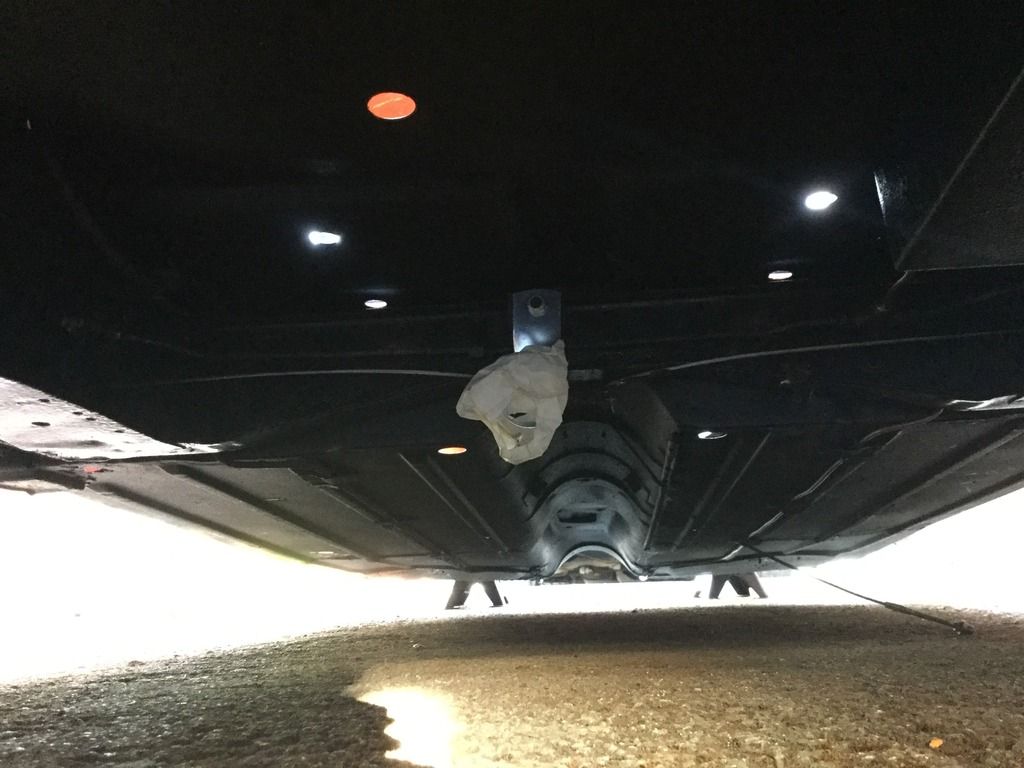 Some smaller bits, I originally wanted those nice black vinyl seats you get in the mk3, the car came with none and I hate those horrible fabric ones BL changed to on the mk4 onwards.
So I got a hold of a set of front seats out of a clubman estate for £5 on ebay, a disgusting brown colour. They needed a special kind of treatment;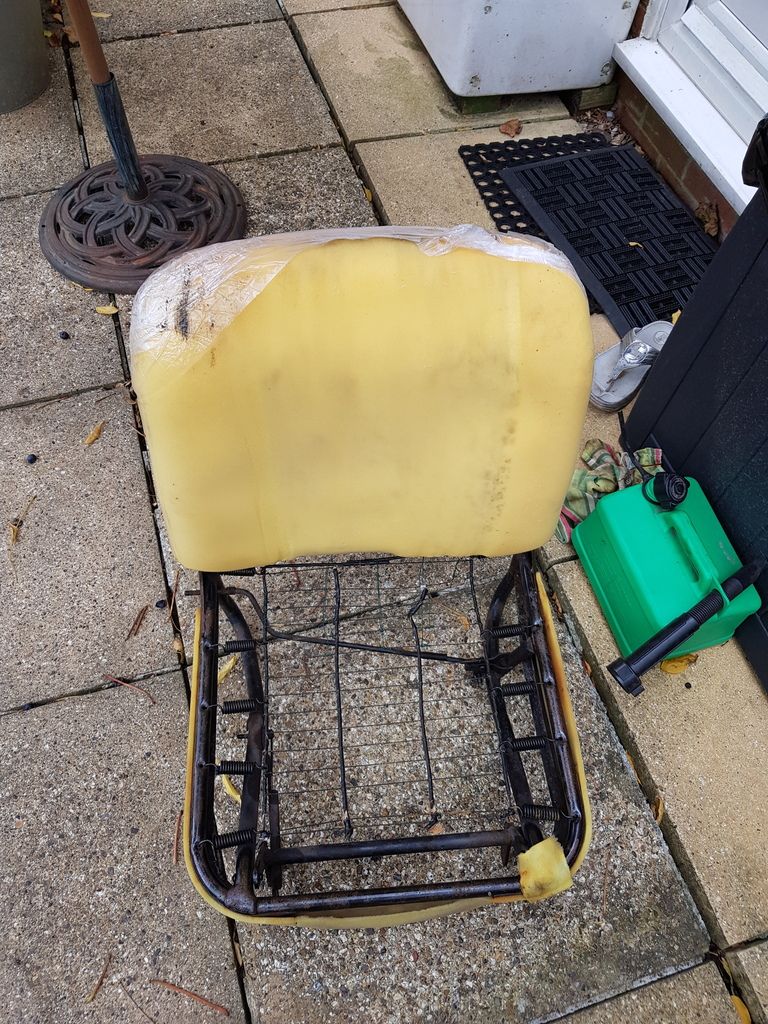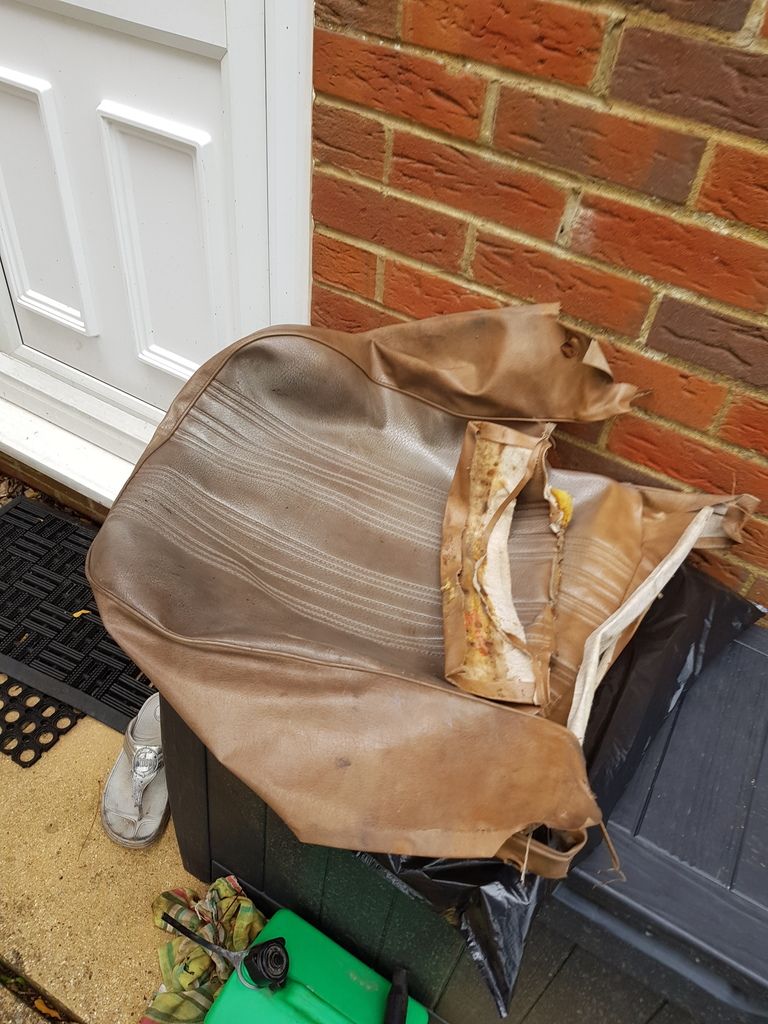 Once stripped and cleaned up a bit, I got myself a couple of cans of Halfords Black vinyl spray paint and this resulted;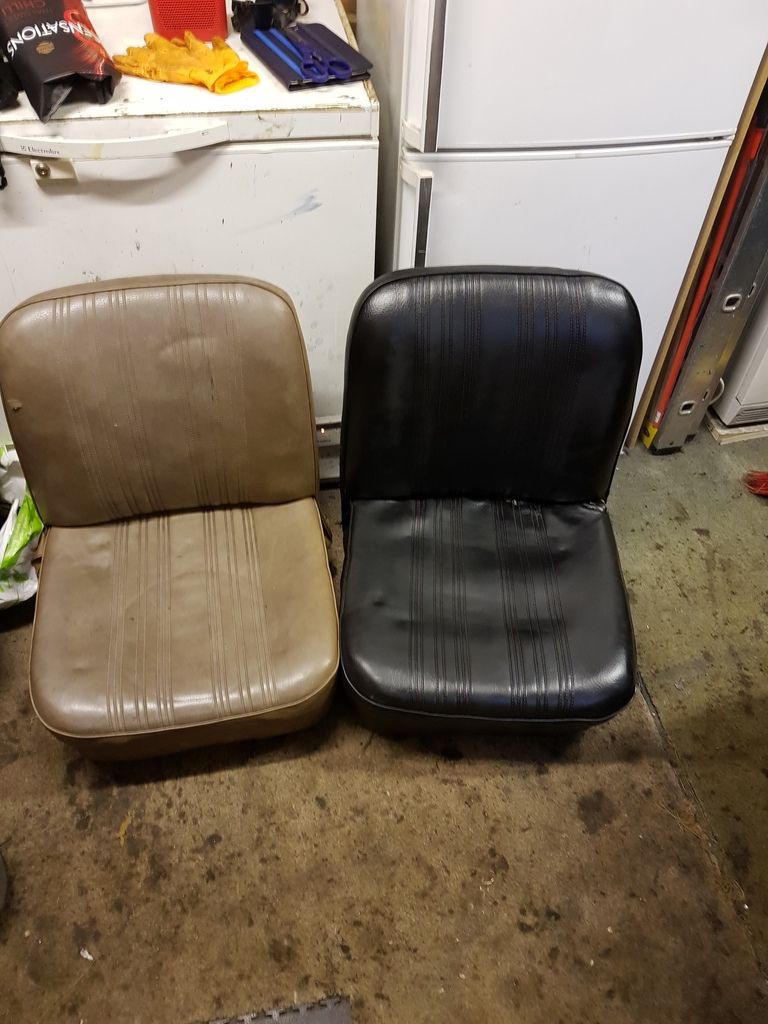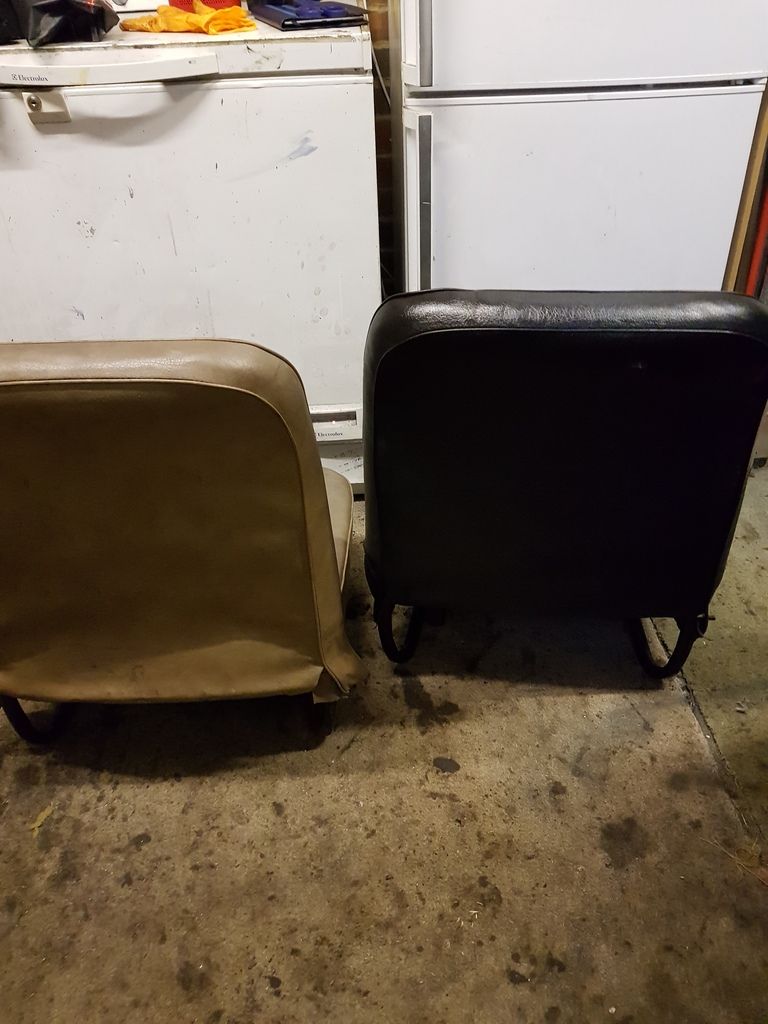 I was very happy with the result, but for getting as close to what I originally wanted for around 25 quid all in, really isn't that bad. The one on the left still needs to be done, when i get the time!
I've just got hold of a new front sub frame in really good nic, came with brand new rubber bushes for nearly every part on it too! So that's the next priority, go over it with my wire brush on the grinder, wipe and coat with POR 15.