Hi We are a father and daughter duo who have purchased a 1983 mini city E in Primula Yellow, which will be my daughters first car.
we are commencing on a two year project to bring Prim up to a good standard.
history of the car.
3 previous owners, a lady ( Miss A Newton) from Kent had it till 1997, Alf Richard Collet from Bristol had it from 1997 to 2000,  Then Graham Mark Wilson from Bristol had it from 2000 till 2017 then we purchased it from a trader who had had it for 6 months. its only covered 39K miles from new and the engine was rebuilt around 2015 before going back on the road in 2016 after a 17 year sorn. the car has original interior and has not been messed around with at all.
Progress so far,
Two new front tyres,
Taken to garage for the respray and found the following:-
Prims had a prang, was around 1997 according to the paper work, and the front end is a little short and the repairs in the form of new wings, A panels, bonnet and front panel are all poor quality and been installed to a poor standard. 
Step one to purchase a load of panel as follows:-
Heritage wings x2, Heritage front panel, Heritage A Panel x2, Heritage bonnet, Heritage passenger door skin, two new door hinges and the driver side step panel.
The garage has booked a laser jig for the 24th Oct 2017 to realign the front once all the old panels have been removed and the will build back up, so all is straight and lines are in the right places.
The garage is then completing the body work and respraying the car in Primula Yellow as a fall back job so may take 6 months?
So in the next few weeks we will be striping the car of the interior and all bumpers, lights etc etc and removing the engine and gearbox to enable the garage to have a shell to start with. This saves money and by removing it all, we should have a good idea when it comes to putting everything back.
Some photos below of the current status of the car.
Wish us luck, we have already blown the budget and i'm sure that this is only the beginning!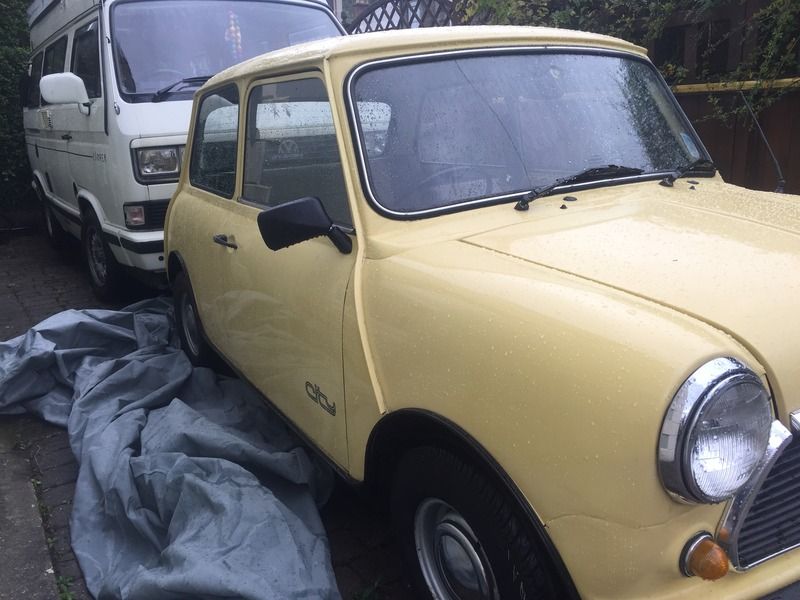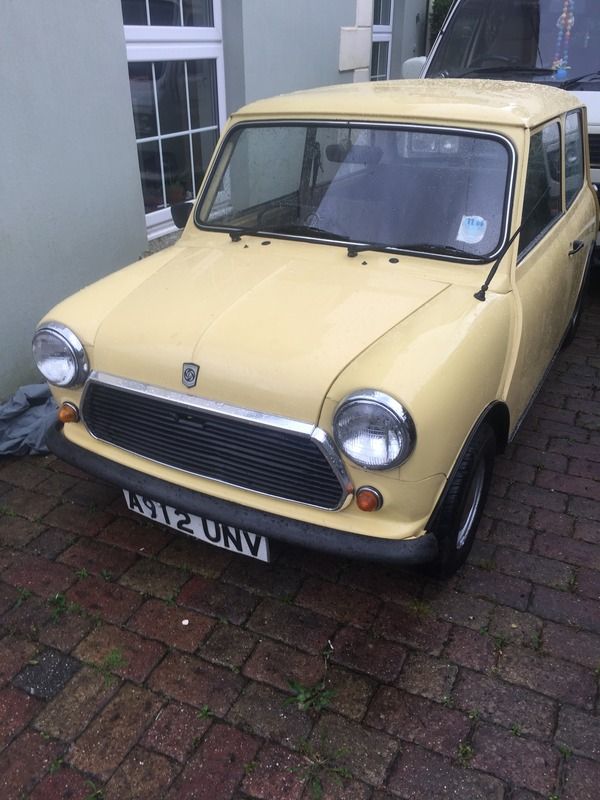 Chris and Lily In Devon