Hi all,
I am trying to remove the gear linkage from my mini. I have removed the roll pin so now just need to unbolt the steady bar.
Can nanyone tell me what size the nyloc not is ? I think it's this one from the mini spares website
http://www.minispare.../GFK3323.aspx. 
Picture shows nut highlighted in red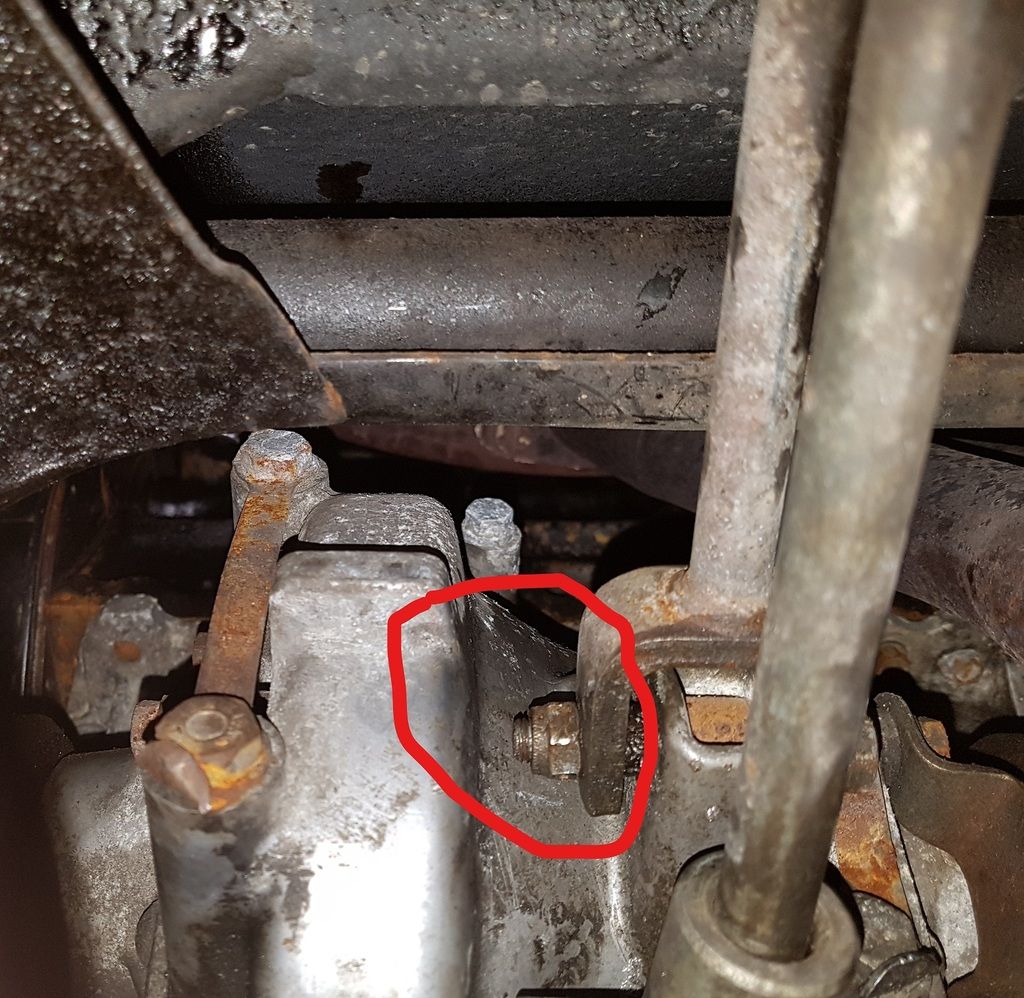 Apologies for the basic question
Thanks