Thanks for the info Spin. I didn't know about the Galway Mini Centre.
I got some parts... from Huddersfield Mini Spares.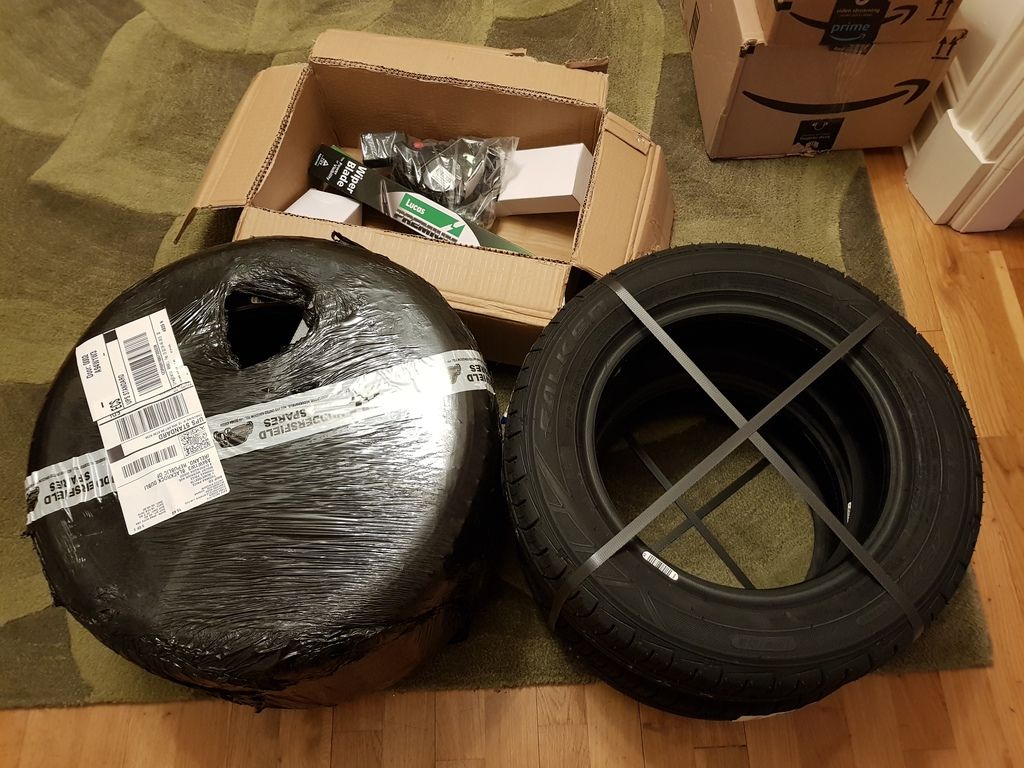 Got the Mini on stands to take the tires to get mounted.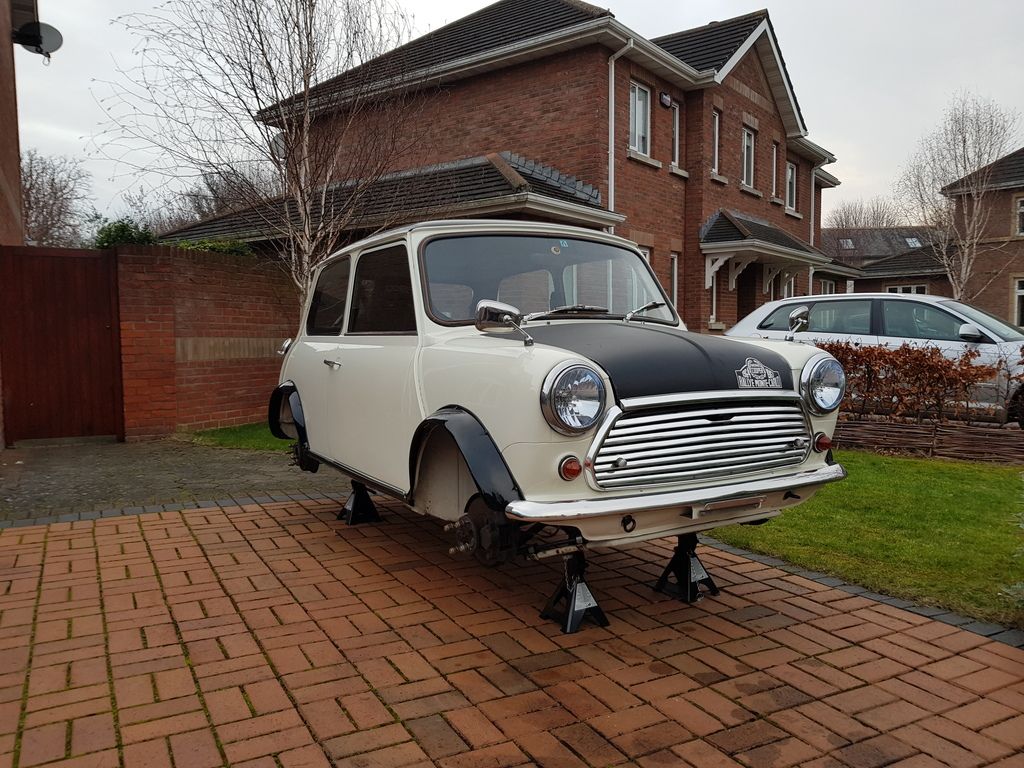 Engine pic.
What's this plastic bottle with these tubes going into it?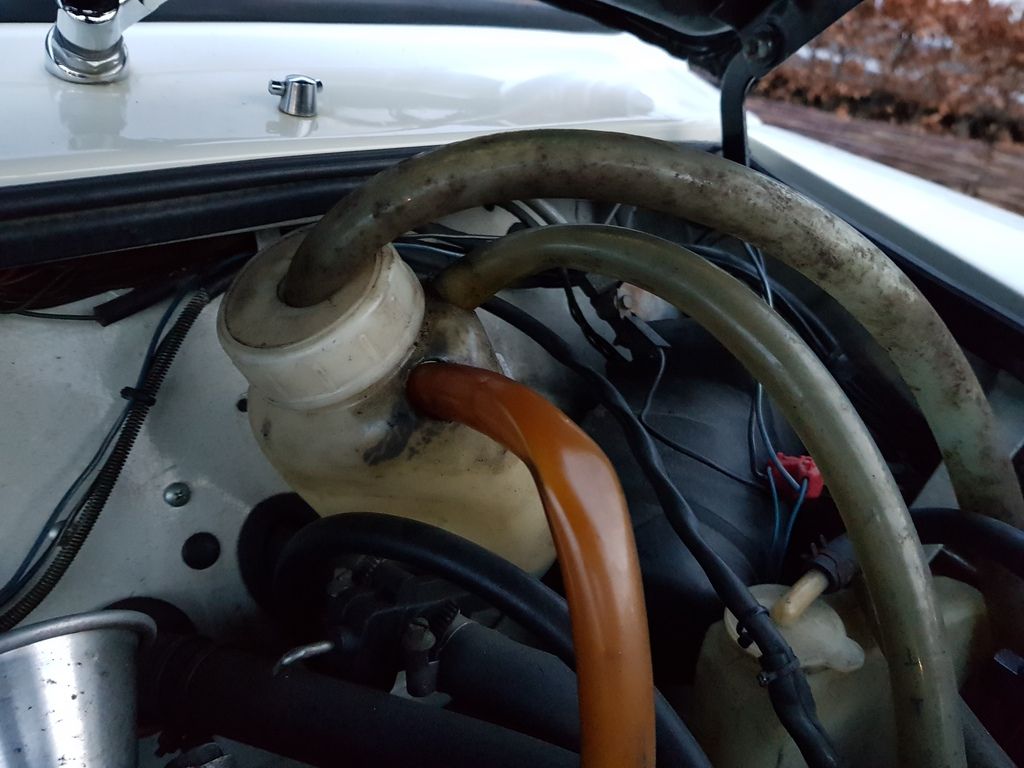 The good:
I replaced the frayed driver's seat belt with a new one. It looked like the old one got smashed in the door several times.
I cleaned the electrical connections at the front of the car around where the horn is.
I also took the wires from the fuse block and put dielectric grease on them.
I finally found the hazards flasher. It was behind that tan bottle.
The bad:
The head lights, tail lights, stop lights, instrument lights, and indicators don't work anymore. The indicator flasher unit is making a quick clicking noise.
I believe I have the wrong fuses in the block. I believe I have;
30A
25A
25A
20A
I think when I took the wires off, cleaned them, put dielectric grease on them and put them back together, I must have messed up a ground.
That may be why the lights aren't working anymore. I don't know. The horn still works. The light switch is getting power, but the lights no longer come on.