New TV series of 10 episodes "Bangers and Cash" premieres this Thursday 18th April on Yesterday channel at 8pm.
It follows Mathewson's auctioneers in North Yorkshire; the first episode features the derelict Cooper S' DPY160C which sold at auction recently for £20,000
https://www.express....auction-old/amp
Preview on FB: https://m.facebook.c...69151105889&_rd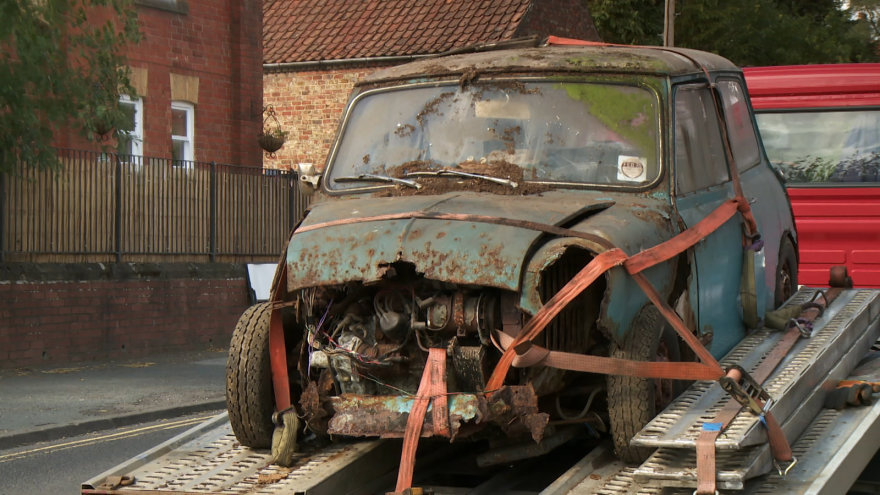 MINI COOPER S
"Believe it or not, one of the most exciting finds in the whole series is a decrepit old carcass of a car, crammed with old squash bottles and draped in dust in a garage. But this is a true diamond in the rust, because it just happens to be a bona fide Mini Cooper S. Which, as any classic car buff will tell know, is one of the rarest and most sought-after motors in British history.
A souped-up, super-duper spin-off of the original Mini Cooper, this is pure Swinging Sixties cool on four wheels. It won the Monte Carlo Rally on multiple occasions, and Mick Jagger was just one of the celebrity owners of this legendary model. Indeed, the speed and nimbleness of the Mini Cooper S also made it a hit with the British police, who used it as a plainclothes vehicle. You can see why the Mathewsons are just a tad excited when they stumble across this piece of history..."
https://yesterday.uk...ngers-and-cash/
Edited by mab01uk, 14 April 2019 - 09:53 AM.