While aware ADO88 later LC8/Metro was originally conceived as a Mini replacement before it grew larger and ended up slotting above the Mini, could the Metro have also formed the basis of a smaller yet related retro-looking Mini replacement using the reputedly smaller dimensions of ADO88 (which despite seemingly sharing the share wheelbase was allegedly some 4-8-inches shorter than the Metro yet some 6-inches longer than the Mini)?
Despite being one of a number of styling proposals which was not advanced further (in favour of the approved modern yet utilitarian looking "Breadvan" proposal that infamously received negative feedback in customer clinics) the following ADO88 proposal below seems to be a rough approximation of what a retro-ish Metro-based Mini replacement could have potentially looked like (yet likely needing refining for production), almost like the ADO88/Metro-based analogue of the K10 Micra-based Nissan Be-1 / Nissan Pao / Nissan Figaro family (or even reminiscent of the Peugeot 104SZ SWB "Coupe") and in theory at least being cheaper to build compared to the extra cost and effort of keeping the existing Mini in production.
Also interested in seeing whether the retro-ish looks also extends to the rear on this particular ADO88 proposal (as opposed to the Breadvan proposal).
Update - Possibly found an image of the rear for this particular mock-up ADO88 proposal (not 100% sure).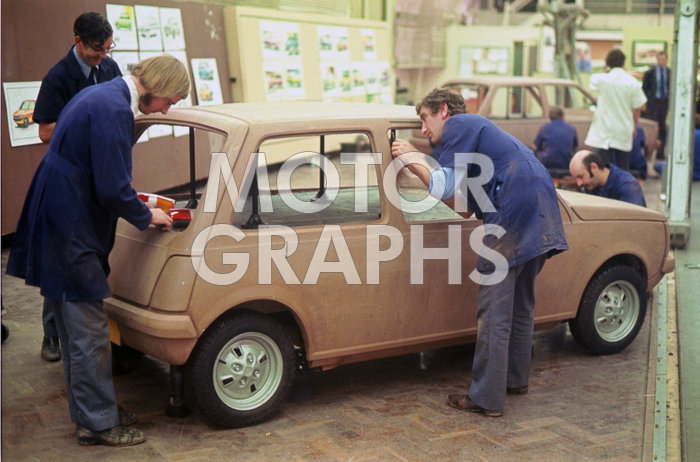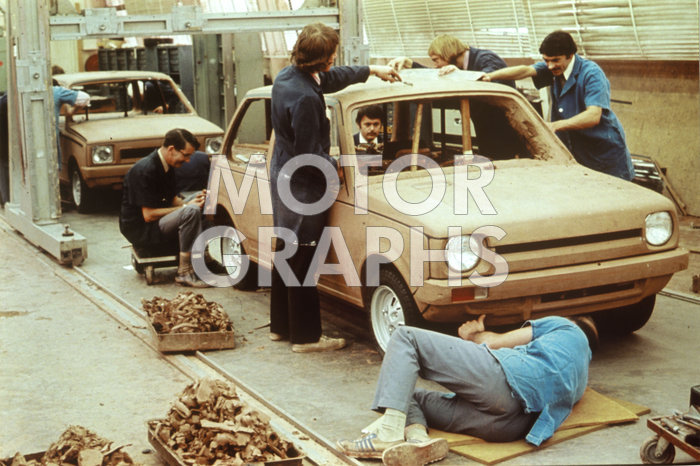 Edited by Mite, 09 September 2019 - 05:19 PM.