Hi,
I am rebuilding a Metro 1275 A+ and have cleaned up a lot of parts using mild Citric Acid.
The Timing plate has come back to life, but has some pitting.
I was going to put it back on as it is but feel that it needs some protection to prevent rusting again, otherwise it will end up like this: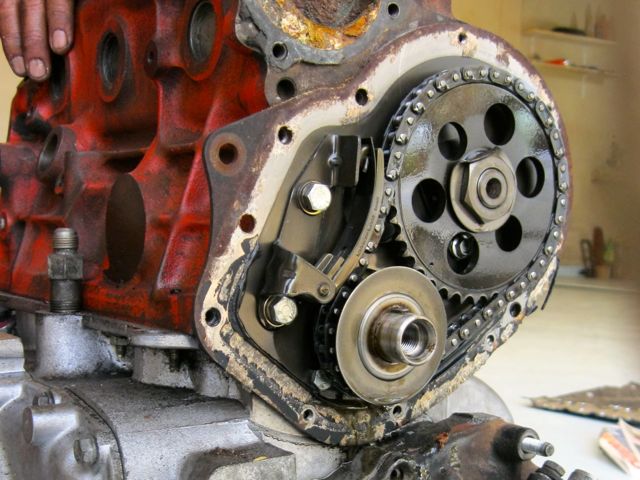 (This is not my engine - just an example of what it looked like)
So what's the best option - paint or electroplate (Nickel)?
I have noticed that some people paint part of the plate, as seen in a screenshot from Bill Sollis's Ultimate Mini Builder:
Or the whole plate as seen here from a MiniMania timing video:
Also in the MiniMania shot they have painted the entire side of the engine? I was going to leave this bare metal?
Edited by JonnyAlpha, 10 February 2020 - 12:57 PM.