Well I bought my 1979 Mini 850 in August last year the car was registered 2 days before I was born, it looked pretty plain, just had a respray all be it not a very good one and it seemed solid enough.
This is what he looked like when I first got it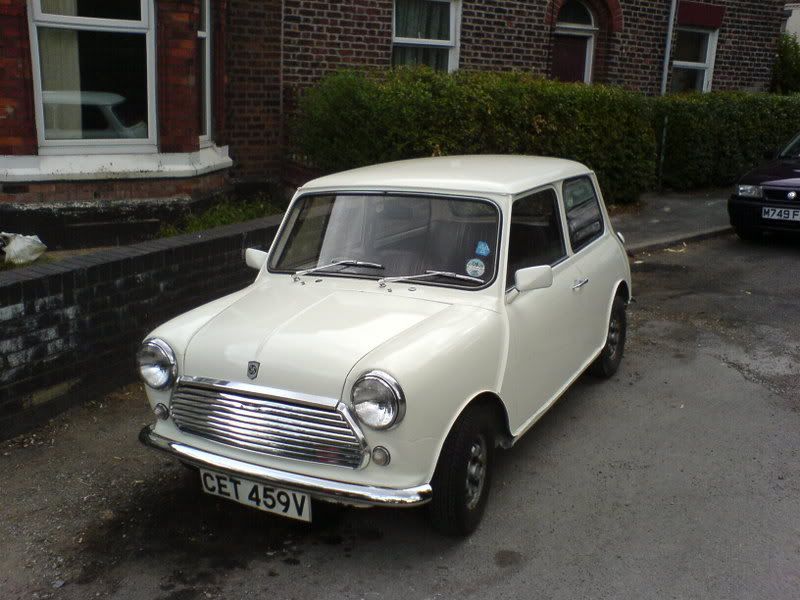 Then I started to add a few bit was thinking of making it look like an Itailian Job Replica.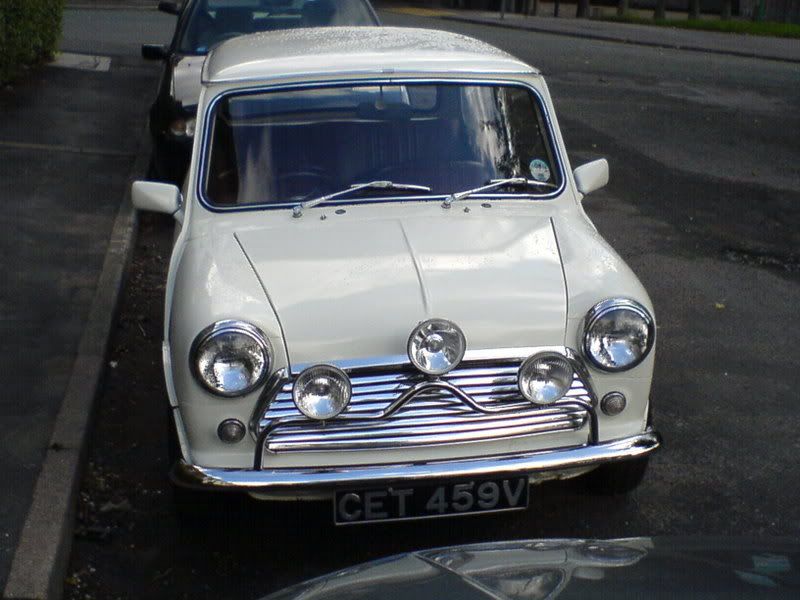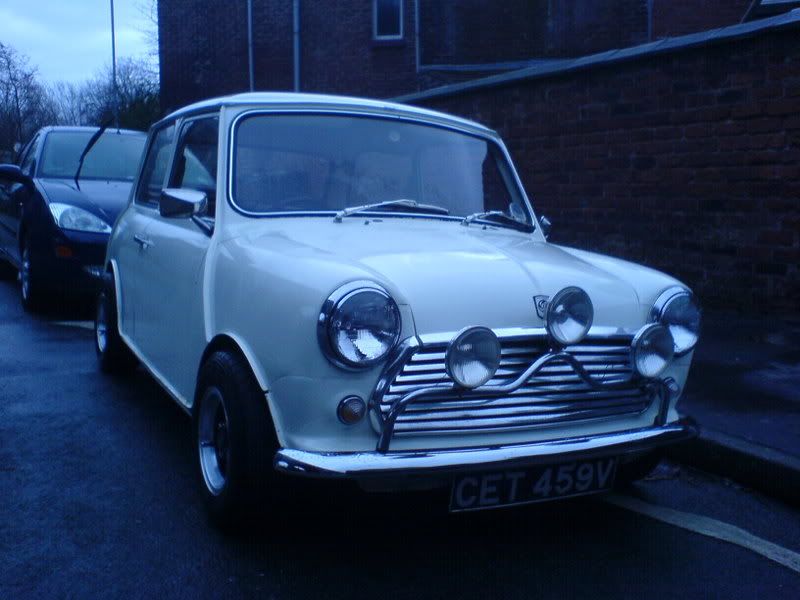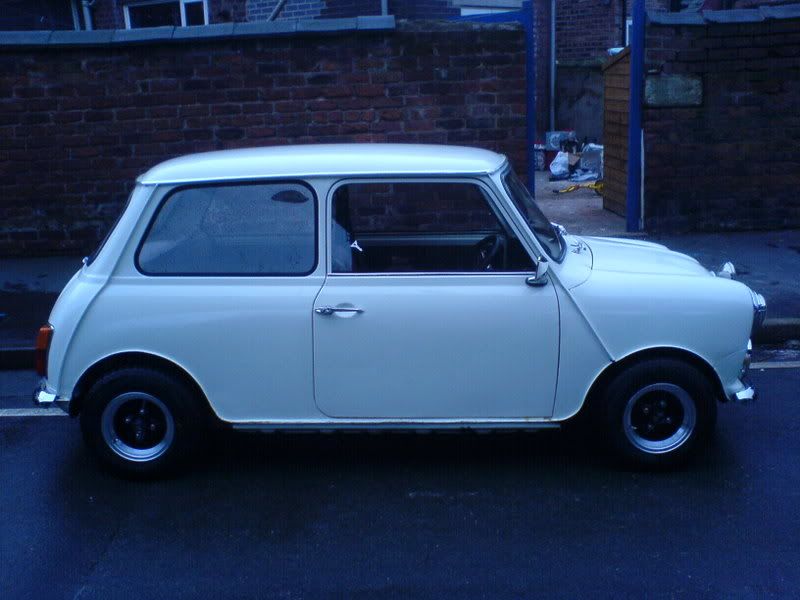 Then a few rust marks started to so and a rather large hole apeared in the inner wing on the driver side, so I though that I'd bit the bullet and undertake a complete rebuild. My original plan was to have him ready for Sandon Hall Mini show in September but I think that it may be a little optimstic, so I hoping for thje first show of the year 2008.
Well heres what I've done so far I've been at it for about 2 weekends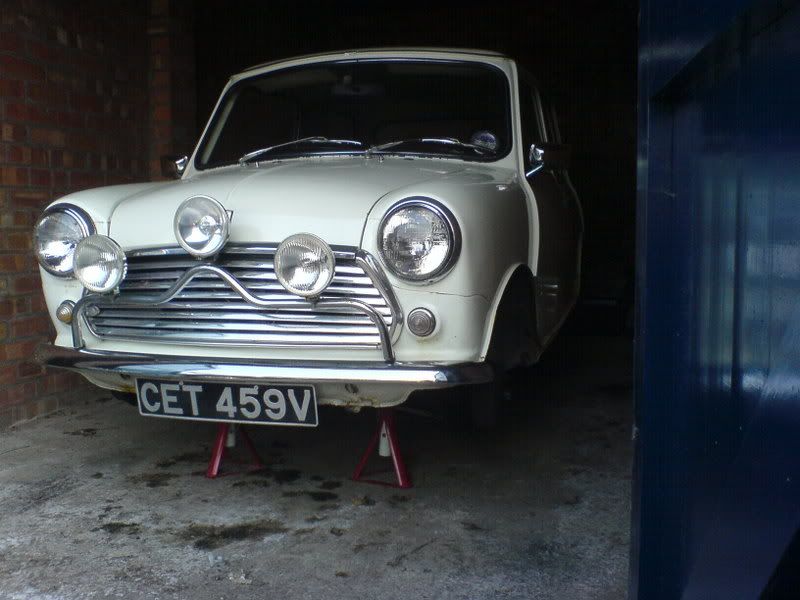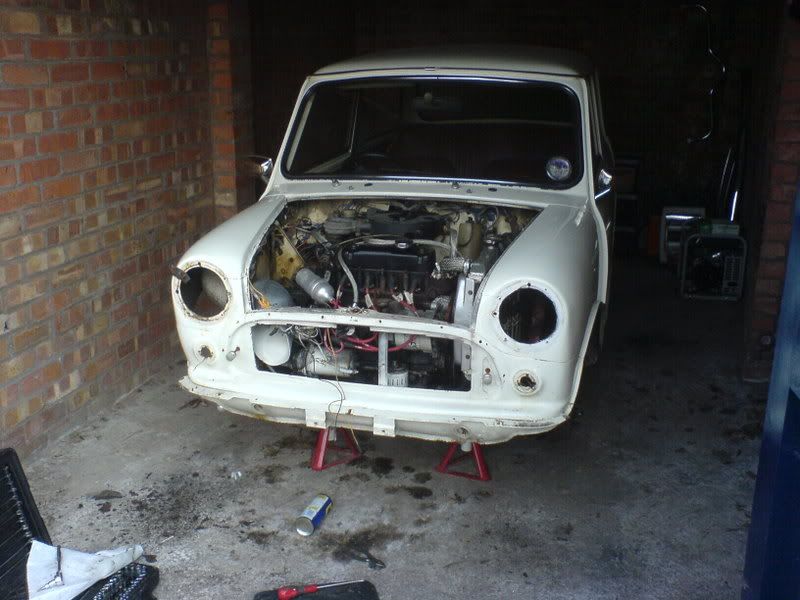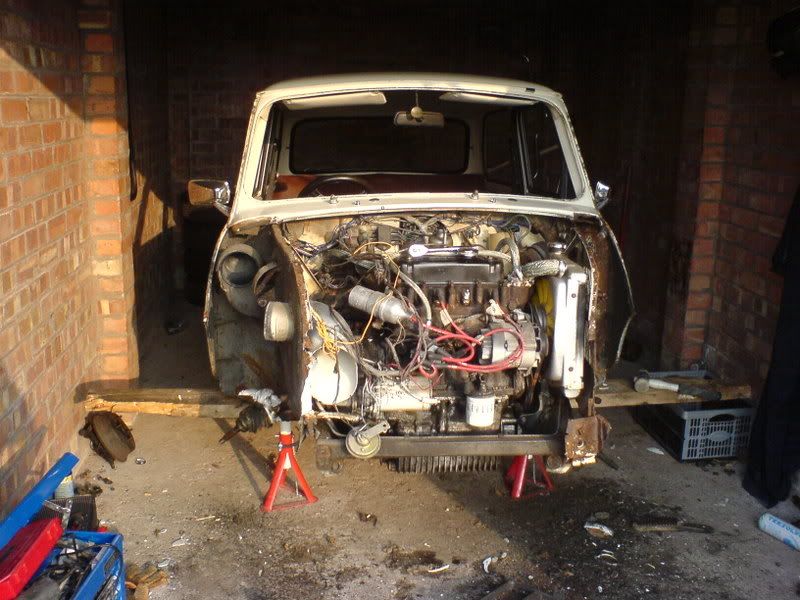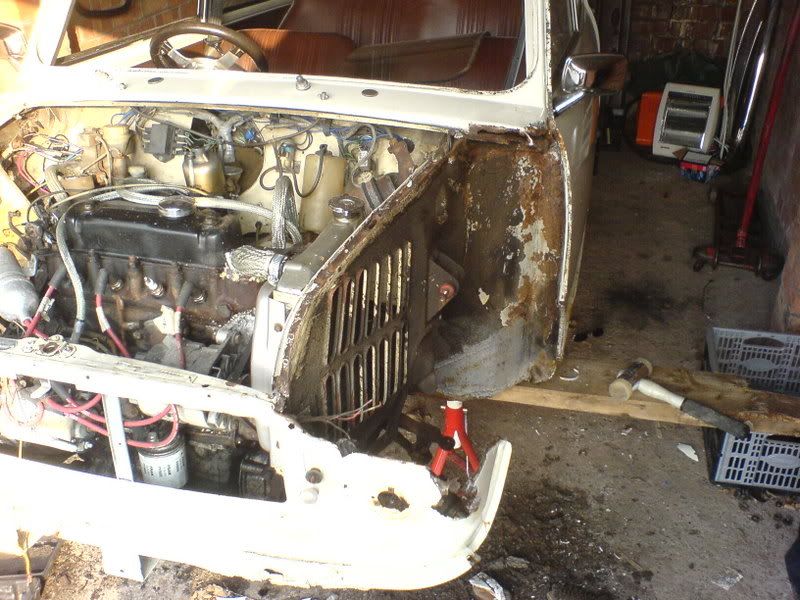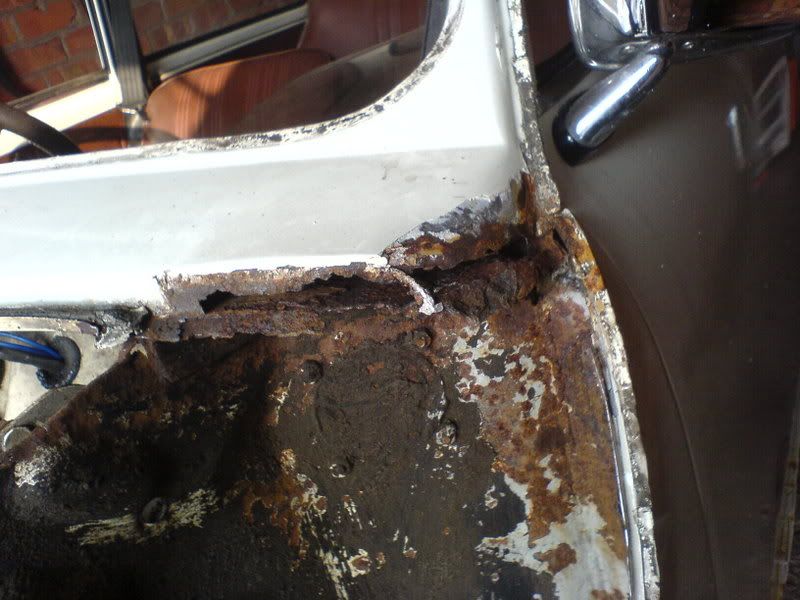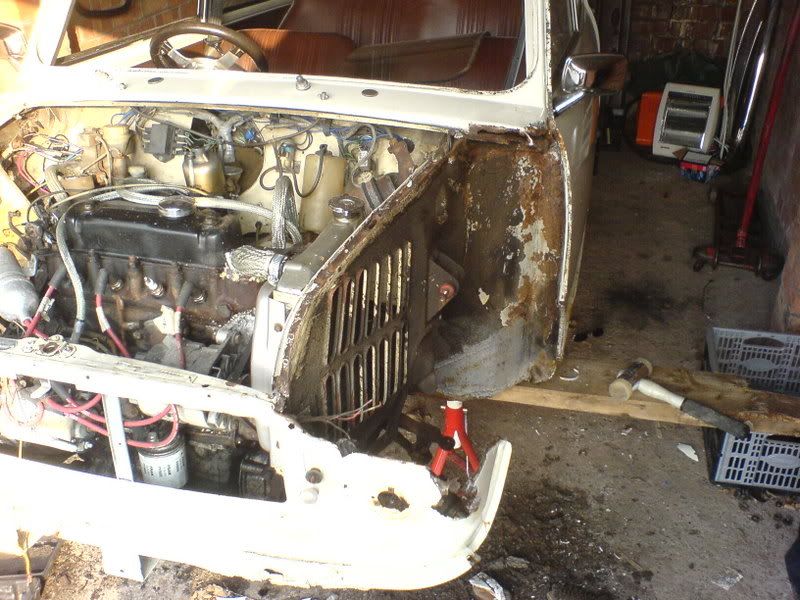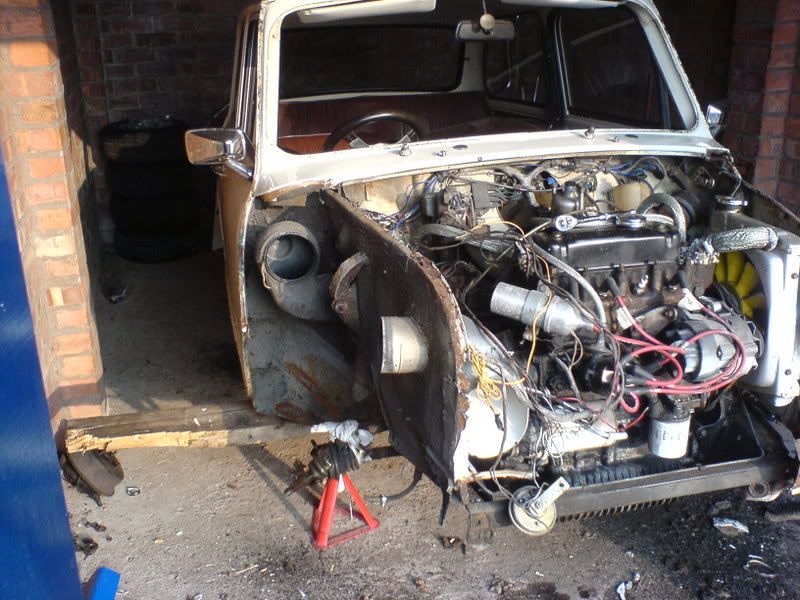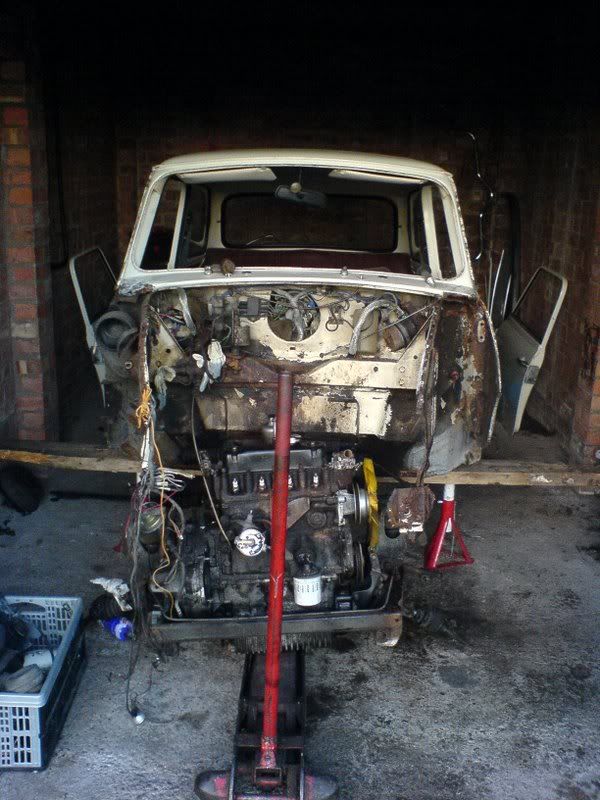 Well this is it for now I'll keep the pictures coming and if anyone has any good tips that may help me though the sleepless nights ahead, all will be welcome.
Thanks for looking