I thought it was about time for me to start up a thread for him!

Not a 'project' as such, but just general updates on what's done to him and what I break next

So, lemme start from the beginning!
Reggie is a 1986 Mini City E with a Stage 1 kit.
We found Reggie listed on the interweb and just
had
to take a look!

The only problem was that he was over the other side of the country, in Croydon!
However, I've travelled further to buy a car, so it wasn't going to stop me!

So with the aid of an expert (thanks mike

) we went down to take a look! As soon as I saw him, I was smitten
Agreed to buy for the sum of £1325

And off we went

Couple of days before I was due to go down to pick him up, I had a phonecall from Chris (the seller)
The clutch was on its way out!

However.. he was too gorgeous not to risk it!

I decided to take the chance of getting it back home and sorting the clutch out then...

Bean <---- Idiot
10 minutes down the road, I'm in a little town and have successfully stank the whole place out with the smell of burnt clutch! Yummy

Aaaanywho... long story short - 4 hours later, I was home and the mini was sitting in the Garage awaiting a new clutch!

A week later and he was home, so we went for a little photoshoot: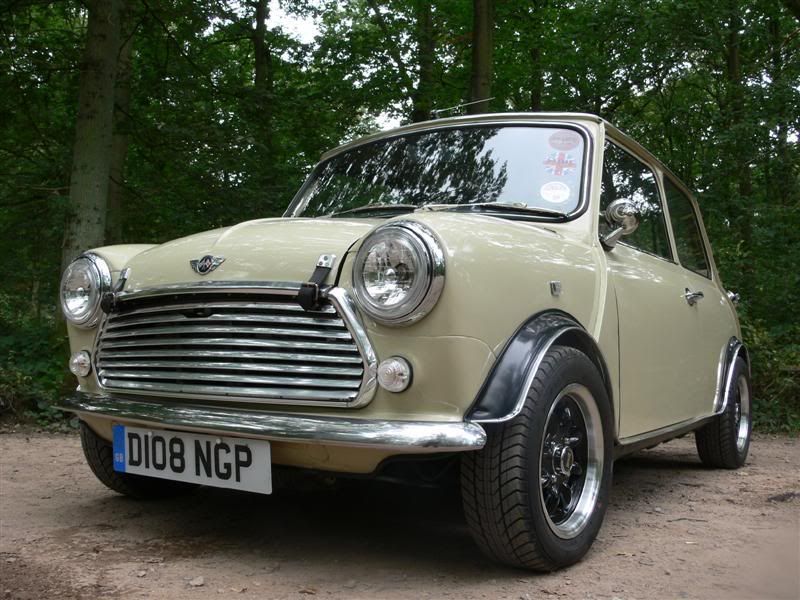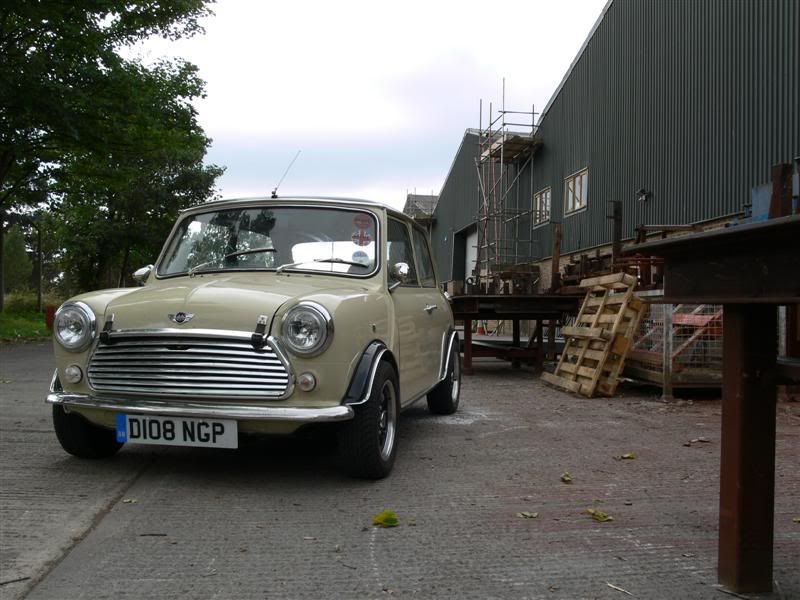 And he met Nora - Dad's mini: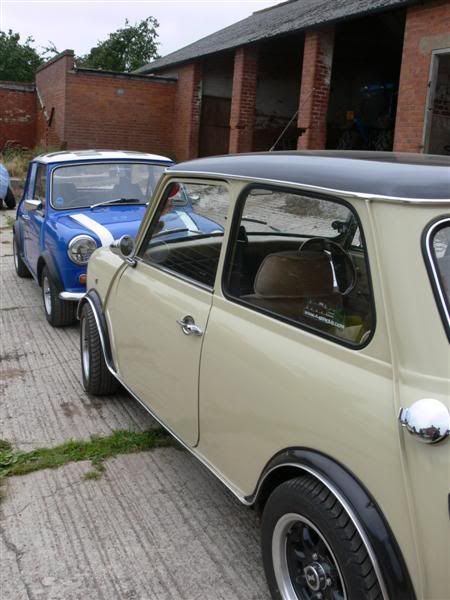 A couple of weeks down the line, however, I managed to snap the master cylinder base plate

(the engine steady bracket had already snapped, so it was bolted to the base plate as a temporary fix... [but idiot here completely forgot!])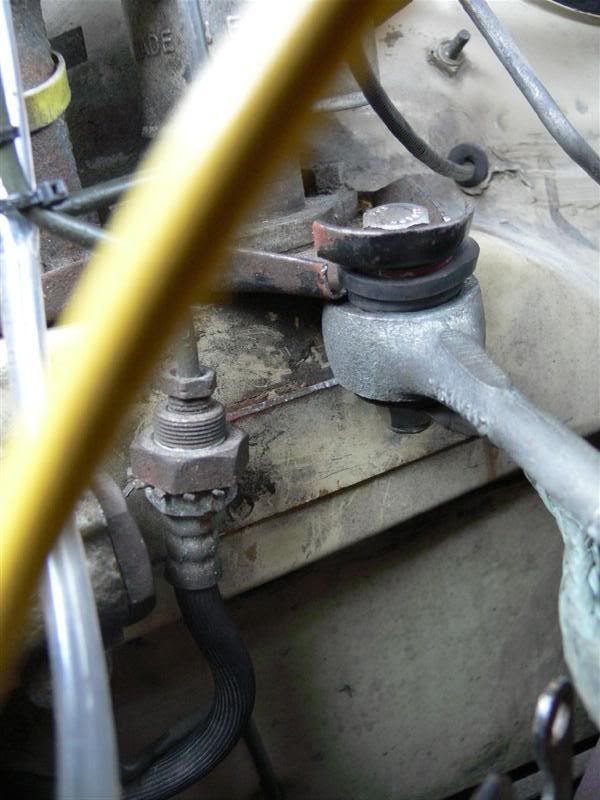 So, 2 new brackets, all welded up nicely, he was good to go... and ran like an absolute dream
Then I bought him up to Uni with me... drove onto the campus to drop someone off and encountered a massive speed bump!! So - Bye bye exhaust!! Hello, very loud noise!
It just so happened that a recovery guy had just pulled up so in exchange for directions, he wedged my exhaust back in place and helped me get it back to the car park!
The day after, two very very kind guys came to help me (wolfys_mini & Pikey). With their expertise, the exhaust was re-hung and Reggie was ready to go!!
And since then... we've been problem-free!

He's been to a few shows so far this year:
Malvern Classic Car Show (where I bought him some show plates):
Malvern Mini Show (last weekend):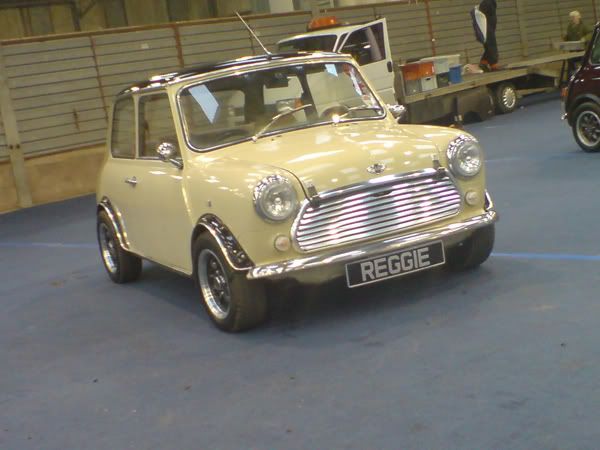 He did very well here and won 'Best Mini: 1985-1995'

I've only changed a couple of things since I've had him.
He's got a stereo and some speakers (albeit, very basic!! and unmounted!!)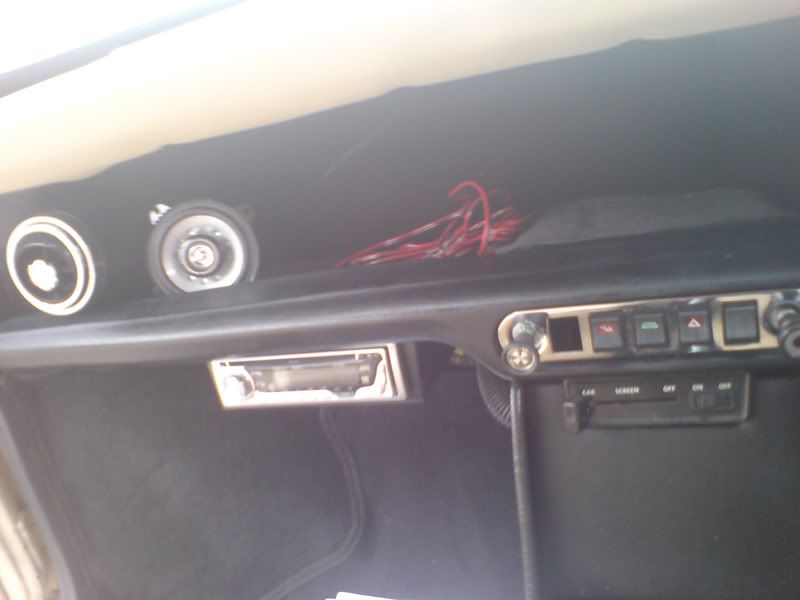 He's also got a nice leather Momo steering wheel:
And I made him a new rocker cover:
That's about it! For now!
Sorry about the long post!