Hi All
I purchased this car for £2,000 in November 2008 and then carried out a restoration. This has now just finished and I'm just curious as to the likely value of the car in everyones opinion. I have no plans to sell it and never will after all the blood, sweat, tears (more tears) and an unreasonable amount of money!!
It's a 1996 Equinox, 1275 spi - done about 65k and now has 12 months MOT.
The car has been rebuilt using the following
genuine Heritage
panels:
Front Assembly
Wings (x2)
A Panels (x2)
Scuttle Panel
Scuttle closing panels (x2)
Sills (x2)
Door Post Panel
Battery box
Heel board (used half of it!)
In addition to the above, the following items have been replaced.
Both doors have been professionally reconditioned with new door skins and lower frames (http://www.minidoor.co.uk/)
New rear valance and end box sections fitted (non-genuine)
New ball joints fitted (x2)
New seam finishers fitted (x4)
New radius arm brackets (x2)
New suspension front upper brackets (x2)
New brake pipes (complete car)
New braided brake hoses (x4)
New front standard disks (x2)
Reconditioned calipers (x2)
Reconditioned rear radius arms (x2)
New rear drum brake assemblies (complete, x2)
New door hinges (genuine, x4)
New wind-up window outer seals (x2)
New tinted windscreen, inc rubber surround
New rear window rubber surround
New front grille complete
New rear lights rubber surround
New petrol filler rubber surround
New uprated alternator
New battery (705 type)
New engine earth strap and battery negative strap
New handbrake cables (x2)
New handbrake quadrants (x2)
New rear subframe fitting kit complete
New chrome wiper kit
New stainless steel front and rear bumpers
New Wipac front halogen headlights (x2)
New heavy-duty adjustable tie-bars (x2)
Reconditioned front arm bearings
New rear bearing kits (x2)
New complete Hi-Lo kit
New genuine Dunlop suspension cones (x4)
New Gaz adjustable shock absorbers (x4)
New HT leads
Steering drop-bracket
Fitted MPI Heater Assy (2 speed fan)
New wiper motor park switch
New Minilites alloy wheels (x4)
New Wood & Pickett wheel arches (x4)
Complete new exhaust assembly (from catalytic converter to rear of car)
Monochrome union jack roof sticker
Complete outer re-spray in original colour
The inside is pretty much standard Equinox, with only
New carbon fibre 'custom consoles' dashboard
TIM Voltmeter
TIM Oil Pressure Gauge
REV counter (originally 2 clock)
and now the pictures....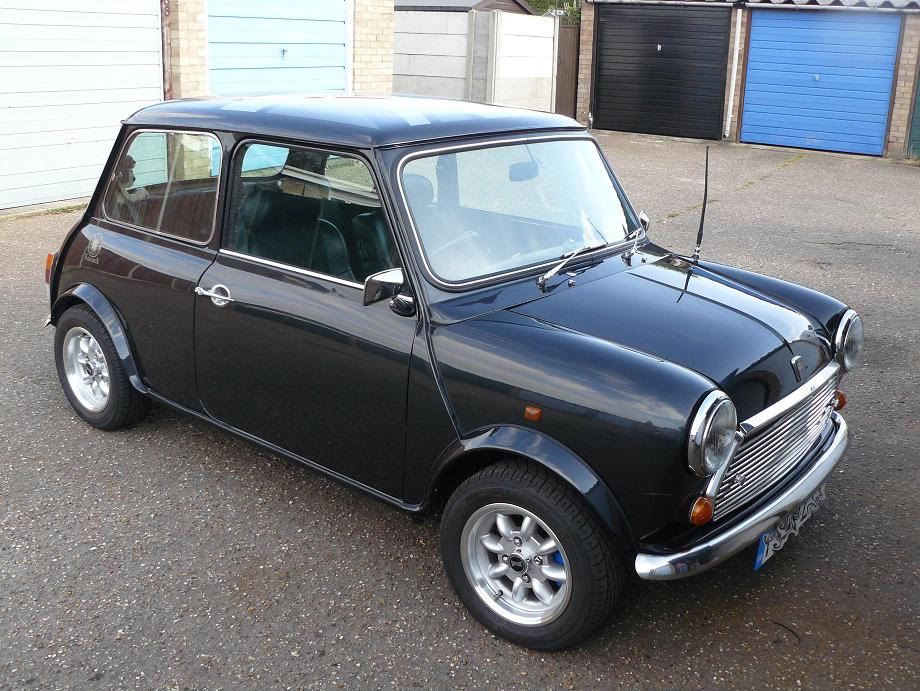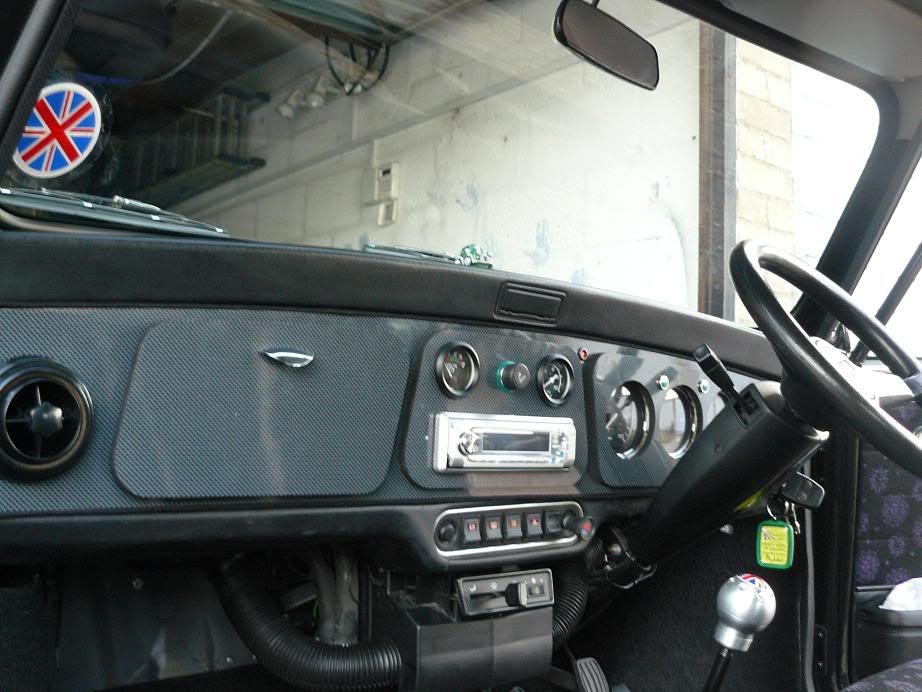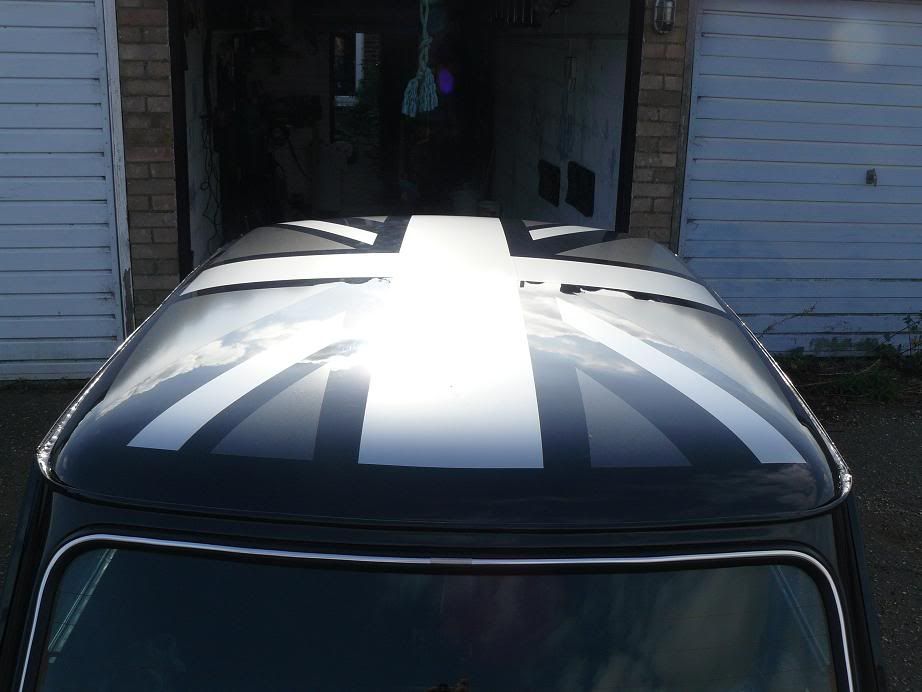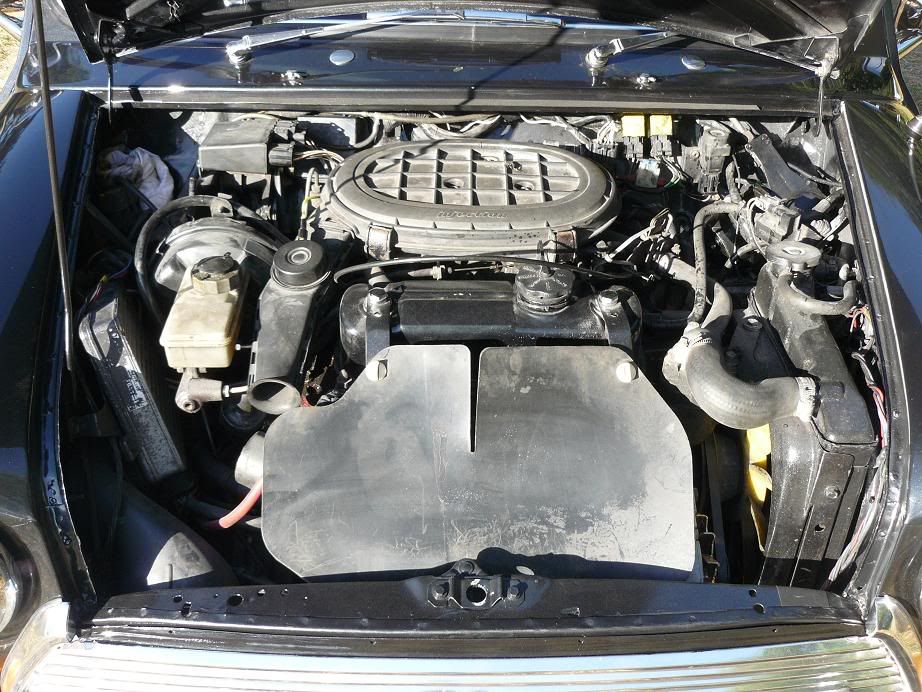 Just prior to the new dash...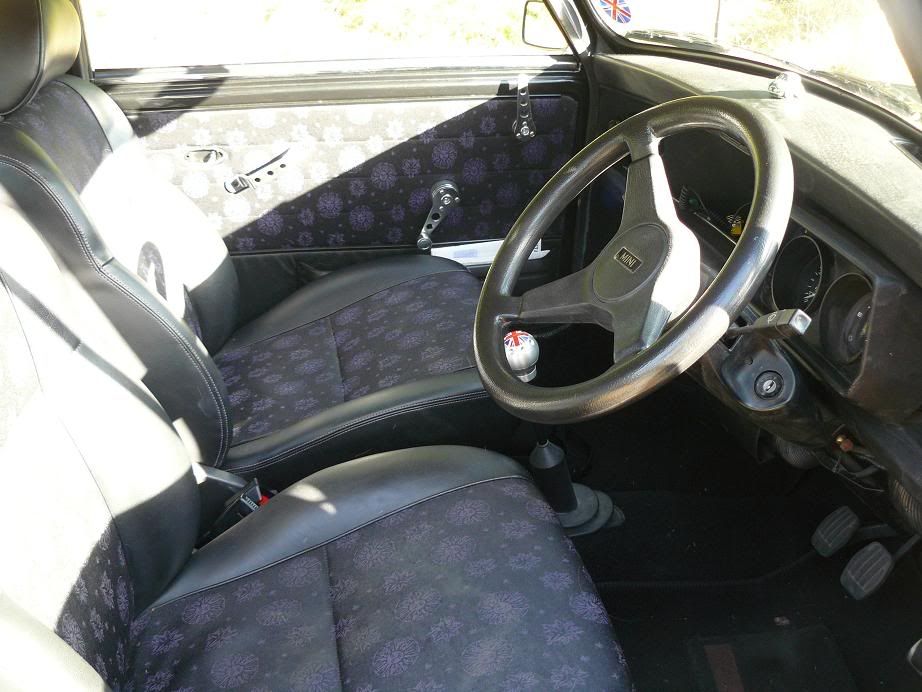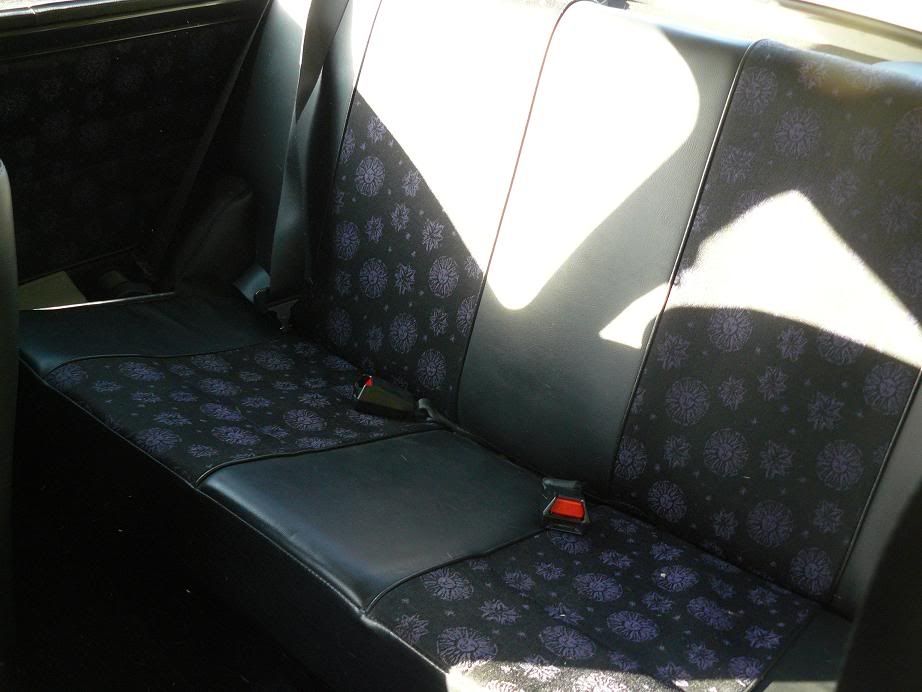 Edited by robtheplod, 30 November 2009 - 11:05 PM.