I've been lurking on the forum for a bit, drooling over everyone else's motorbike build threads and decided it was time to start one myself.  

My wife and I decided to build a 1960 Austin Mini together for her to use as a track toy/fun weekend car. I have a Ford Mustang that I track pretty frequently and she wanted to join in on the fun with a car of her own, and she picked out a mini. Being in the U.S., we didn't have a ton of options for project cars so when we found this MK1 we decided to jump on it. We purchased the car as a bare shell with subframes and other various parts with the plan to build most of the car with new parts. As of right now the shell is in the body shop getting worked on and we hope to have it back by the end of the year. While at the shop if will be media blasted, body dents worked out, filler metal welded in, arches cut, and the whole car will be painted. We have started acquiring various suspension parts over the last few months in preparation for when the subframes get back from being blasted and painted. We also bought an '03 Yamaha R1 engine today so we're moving in the right direction!
Our plan is to go with the LynxAE R1 kit once we get the body back and the suspension sorted out. I've looked over a few build threads using the kit and I'm pretty impressed with the build quality. We will be keeping the exterior appearance relatively stock, save for 7x13 wheels and flares. The car will be converted to RHD and the interior will be bare-bones as this will see quite a bit of track time. My wife is set on the car being painted teal with a white roof and white bonnet stripes, but you know how that could change, lol. We're looking forward to building this together and chronicling the journey here. This is our first time working with a mini so I'm sure we'll have some hiccups along the way. 
Here is my wife with her car the day we picked it up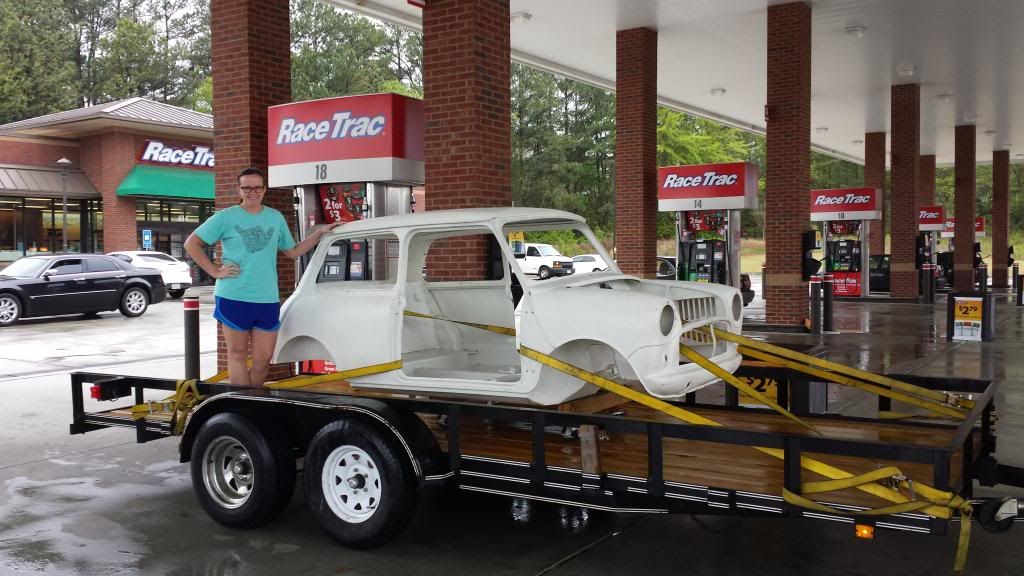 Here's the mini next to my mustang...it's so small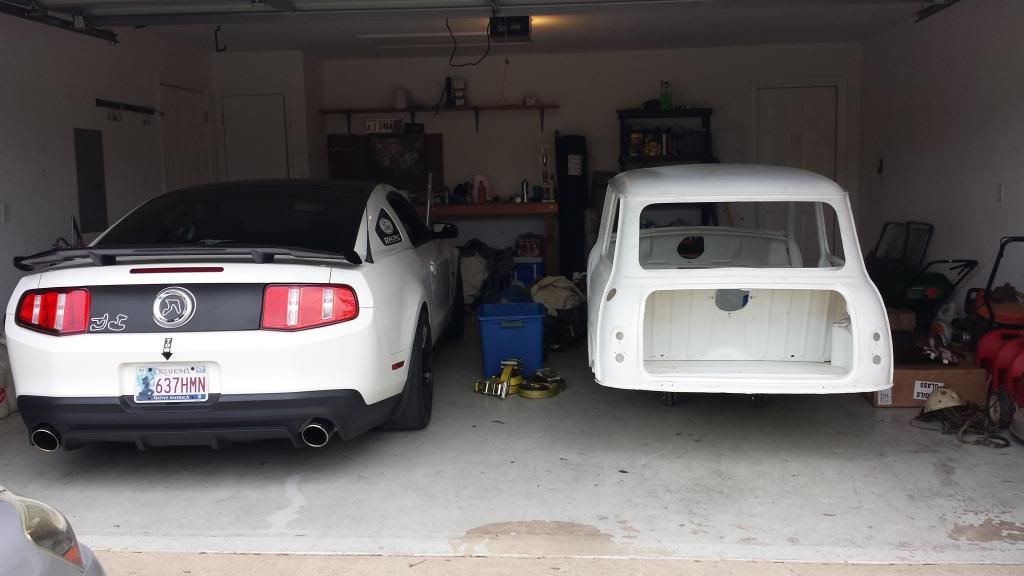 At the shop after the exterior had been blasted. The interior will be chemical stripped by hand. The floor was replaced by the previous owner and he did an awesome job!. Perfect welds and just a clean job overall.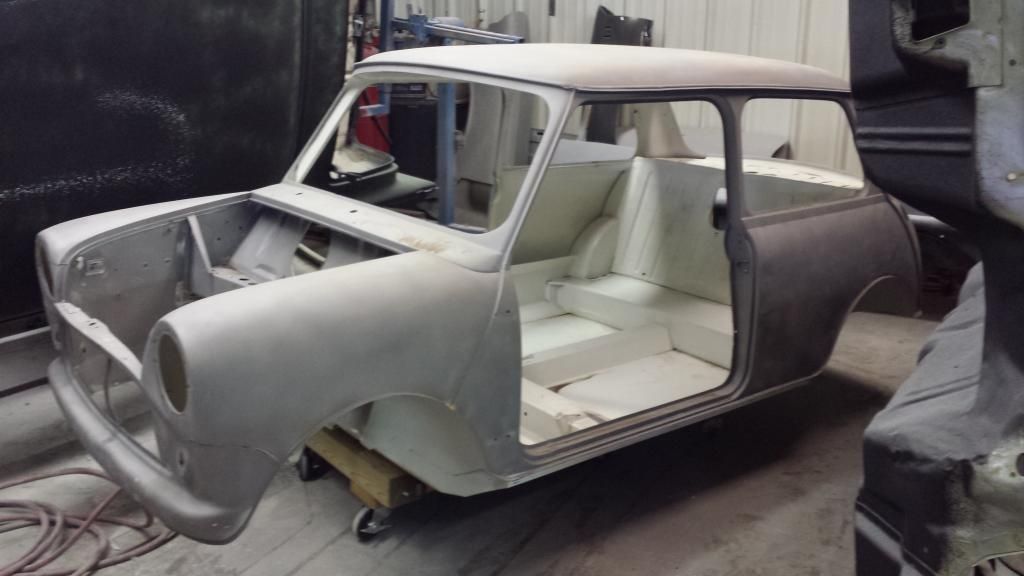 7x13 JBW Rallye wheels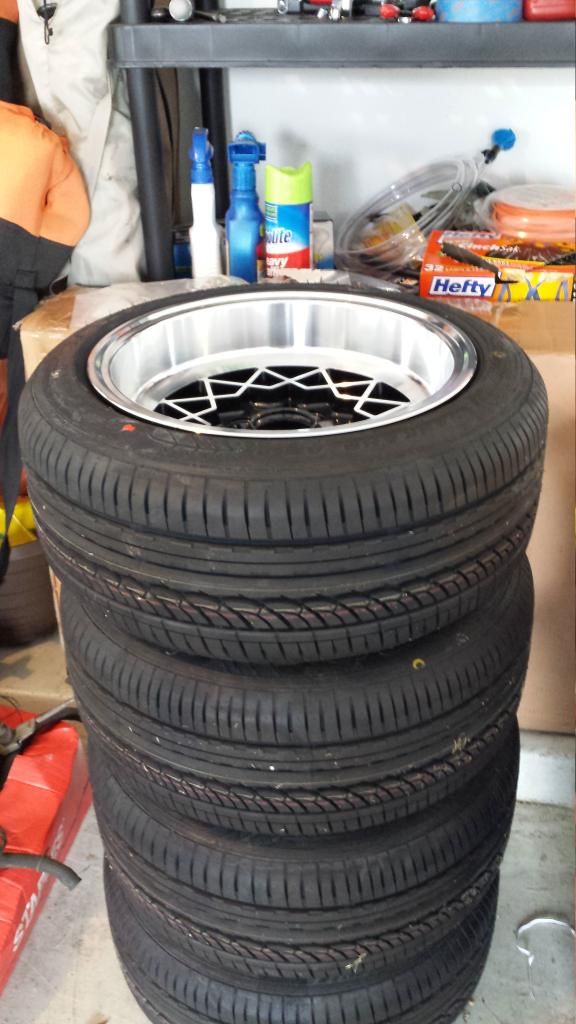 I thought this was a funny picture... tires for the mini next a set of race tires for the mustang 

Race seat testing. I had a seat rail break in my mustang so we went to see if it fit mini. 
Edited by roadhouse, 14 August 2014 - 09:36 PM.