Guess this a follow on from PURPLE TOMS thread and how its changed in my 5+ years of ownership. Mechanically the clubby has had no changes, its been spot on. If "it's not broke don't fix it" has never been more truthful and yes I would like more power as you very quickly get used to whatever BHP you have. The 100+ is plenty for a mini and I would be more than happy to have an A series pushing that out. Only covering on average, 1000 miles a year perhaps it hasn't had the chance for things to wear out or break so I just get in turn the key and go where ever I want to. The clubby has been driven all year round so unfortunately the body work has suffered a little but the front end alot (Paul Daniels R.I.P.) Always wanting my minis to look nice the decision was taken to give it a new front end and although I am more than happy with purple as a body colour, it was always my intention to change it at some point.
Money always being an issue, the panels were purchased over the years knowing that work needed to be done. These have included a full scuttle panel, both A panels, both wings, front lower panel, headlamp panels and anything else that was needed was purchased at the time.
Right from the start of the resto my intention was to keep the engine in situ as I did not want to upset any alignment or balance issues because of the spacers/washers on the engine mounts. Everthing on the engine and within the engine bay that was easily removed was taken off or out so it could be repainted as best I could. In the end it worked out quite well and if there is any purple left I cannot see it??
I will post pictures of the work soon but for now here is a picture of it in "Toms purple" when I purchased it back in 2010.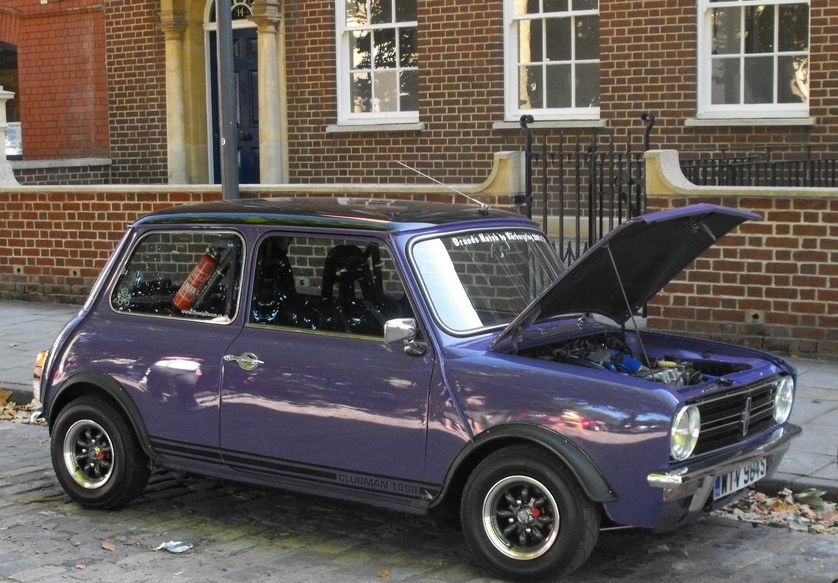 Edited by andrewmini67, 21 March 2016 - 04:57 PM.