Thought I would post a topic on my latest project. I plan to put a 1293 turbo engine into my mini thirty. I'll post pics & clips of the car running in due course. I've always wanted a turbo engine, and started looking into used engines, but didn't make financial sense to invest so much money into a iffy engine, that's tired, and worn, at best.
The spec list.
Block
Engine bored and CNC honed to 0.020" making it a 1293cc fitted omega 10cc cast race pistons, ARP rod bolts fitted, new cam bearings, phase 2 billet X drilled oil fed hi performance turbo camshaft, crank ground 10/10 fitted with heavy duty main and big end bearings, std thrust bearings, centre main strap fitted with hi spec cat bolts, hi capacity steel backed oil pump. conrods soda blasted

block face flashed 0.020"new high capacity water pump, new core plugs, all oil gallery pugs removed & cleaned and fitted with hex plugs, duplex rotor slide adjustable cam drive, fitted with IWIS minimum stretch chain, cam timed in @108 deg.
Supplied with Cam chain cover, new oil seal, plus crank damper, crankshaft fully dynamically balanced to 14000 rpm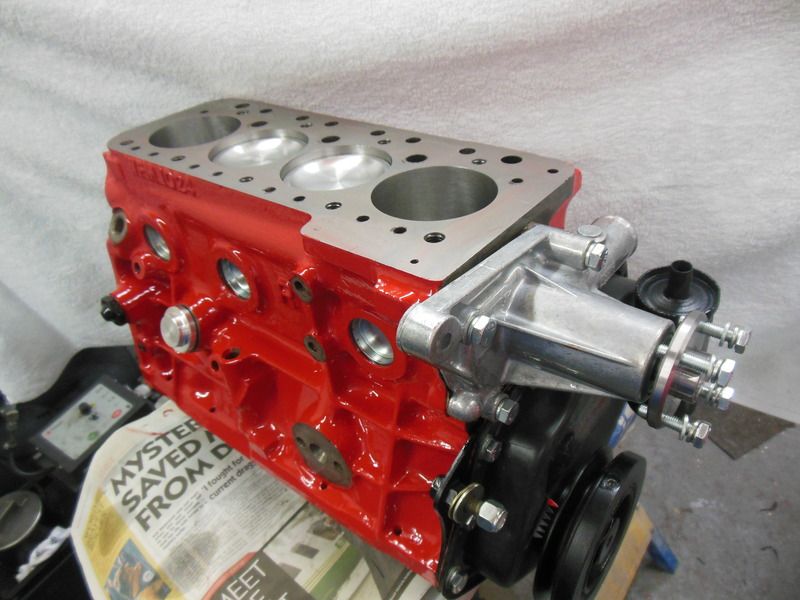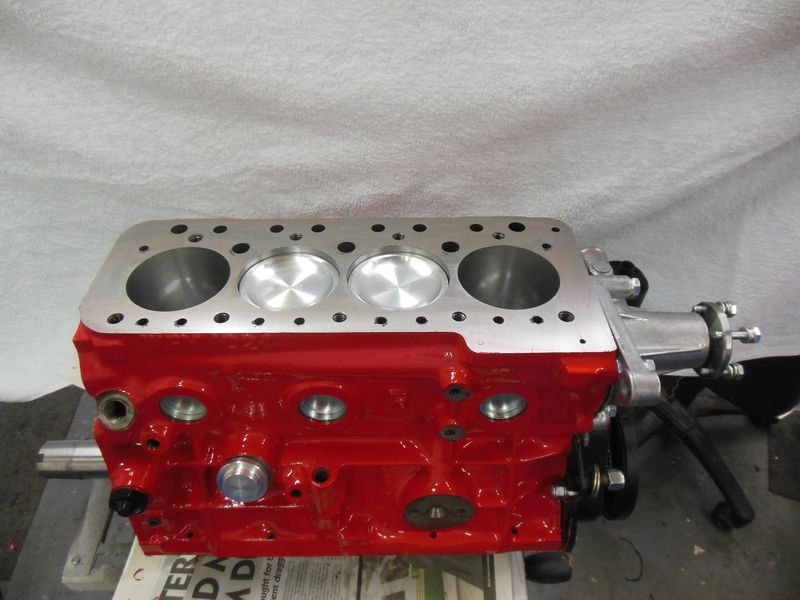 I plan to run a gt1752 turbo, minispares clubman straight cut gearset, top spec turbo head, 2wd cosworth intercooler, megasquirt running a couple of sensors EDIS, PLAYMINI 2''.
The block was built by steve benross, and he will also be doing my cylinder head.
Let the games begin. :)
Edited by Anthony30, 27 May 2019 - 12:44 PM.