First up i masked off the mini dash area, as if to fill the hole between the dash rails.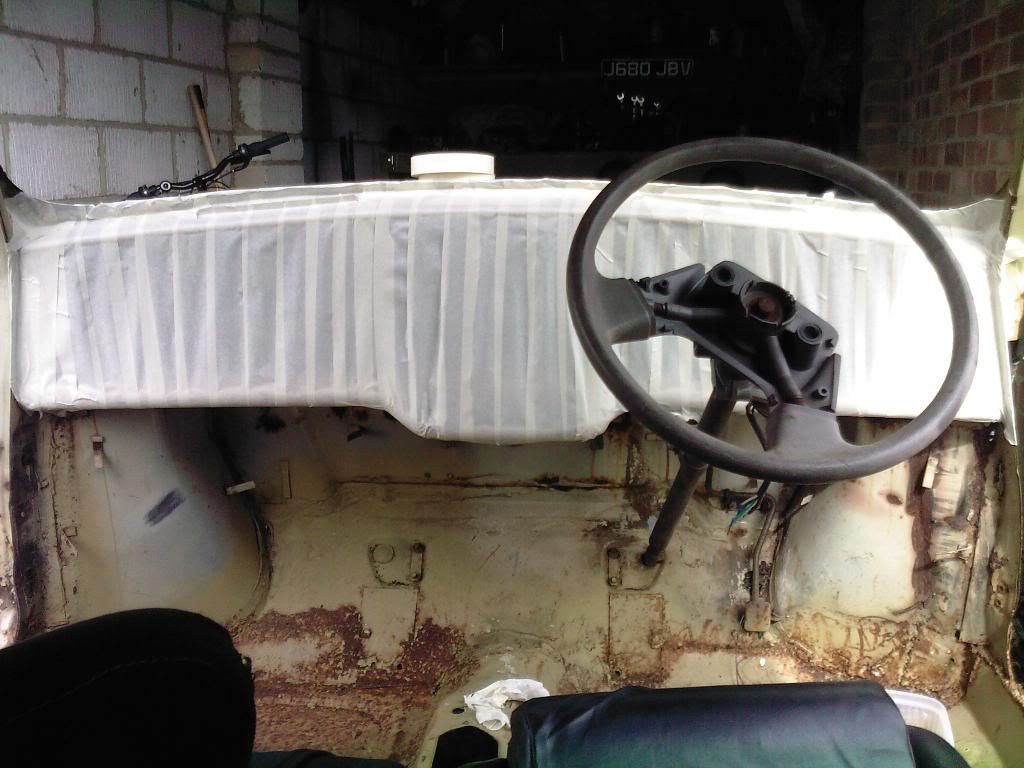 I then mixed up the resin and cut the matting to shape, im doing this to make sure the dash would fit nicely when the actual dash is come to fit.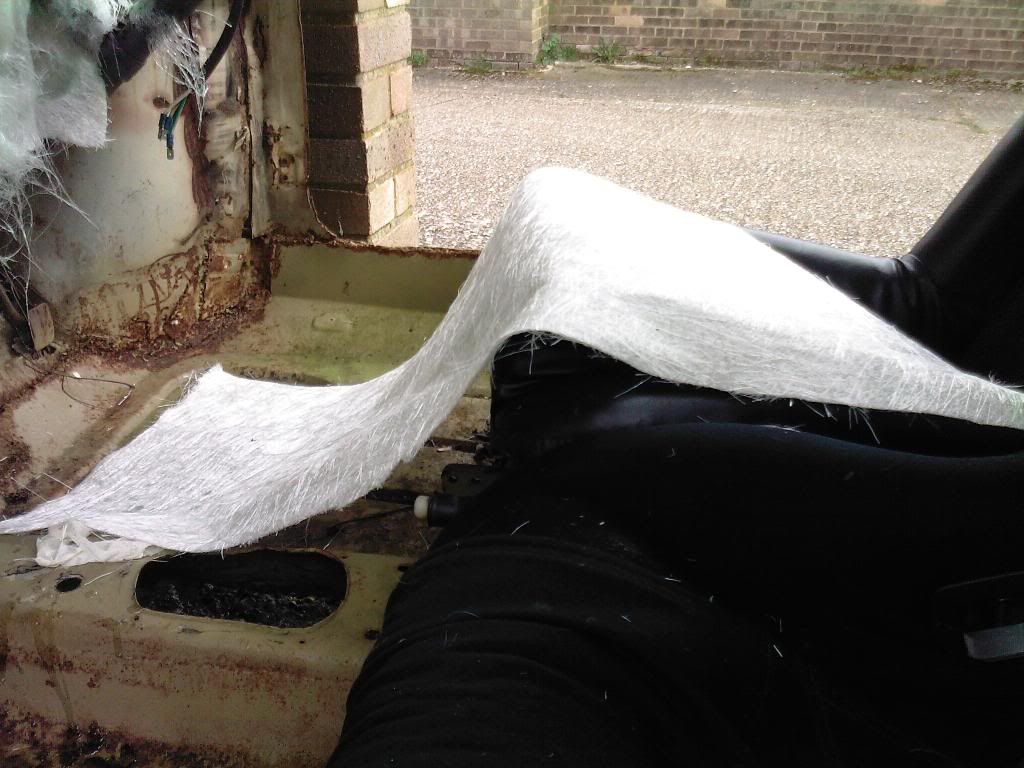 Once the matting was cut to shape i put this in place and applies the resin/catalyst.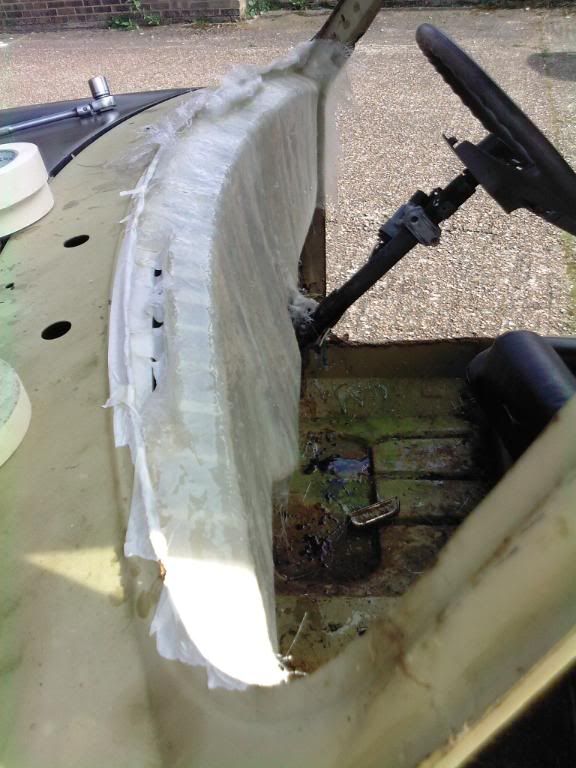 I then left this to set and removed it from the mini. once removed i cleaned up the edges of the fiberglass to make it look a bit nice.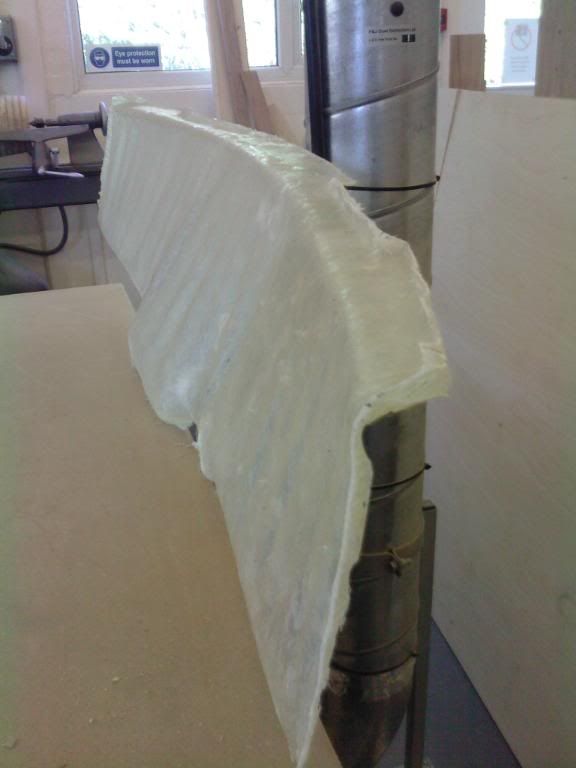 I then started to make the different shapes of bits i wanted the dash to have and fixed these in place, i also cut a hole for the glove box.
Once they were all fixed in place i pulled some fleece material tightly over everything and glued this in place. I then applied the resin/catalyst to the fleece material.
Once the resin had set i started to sand back the whole thing.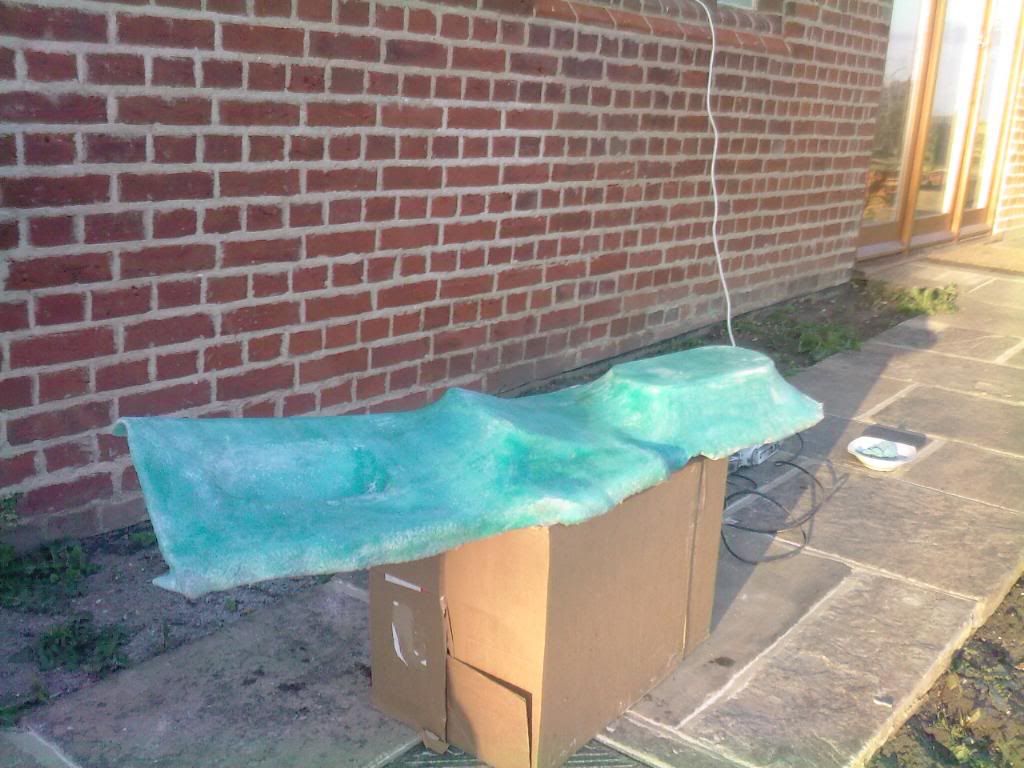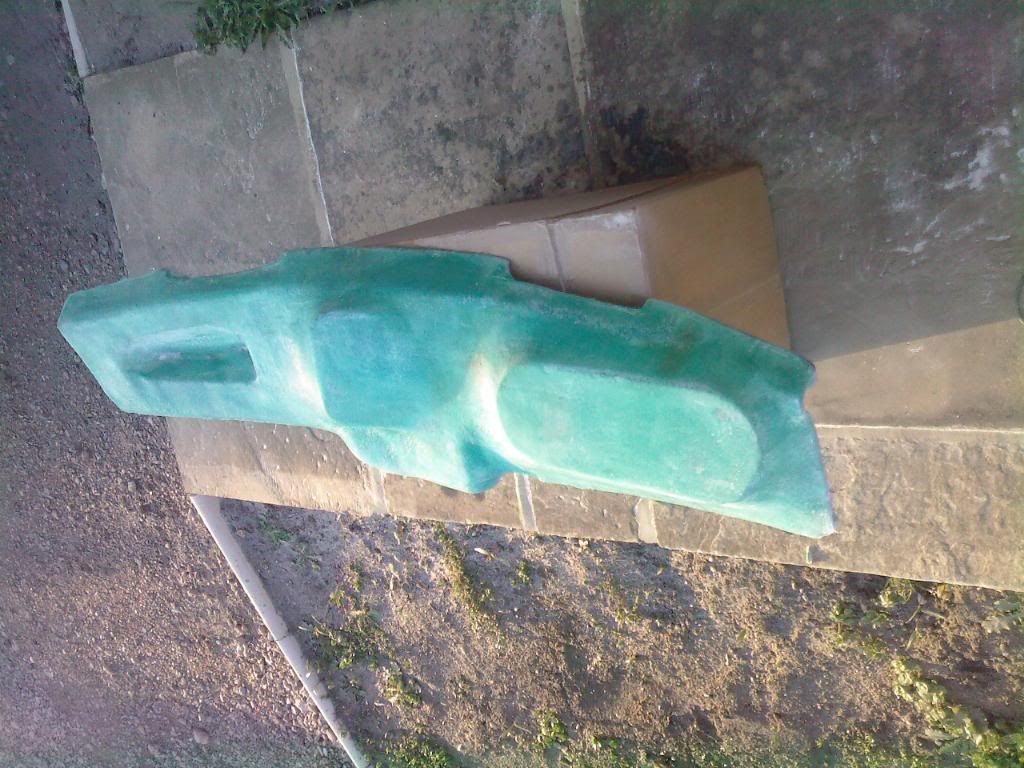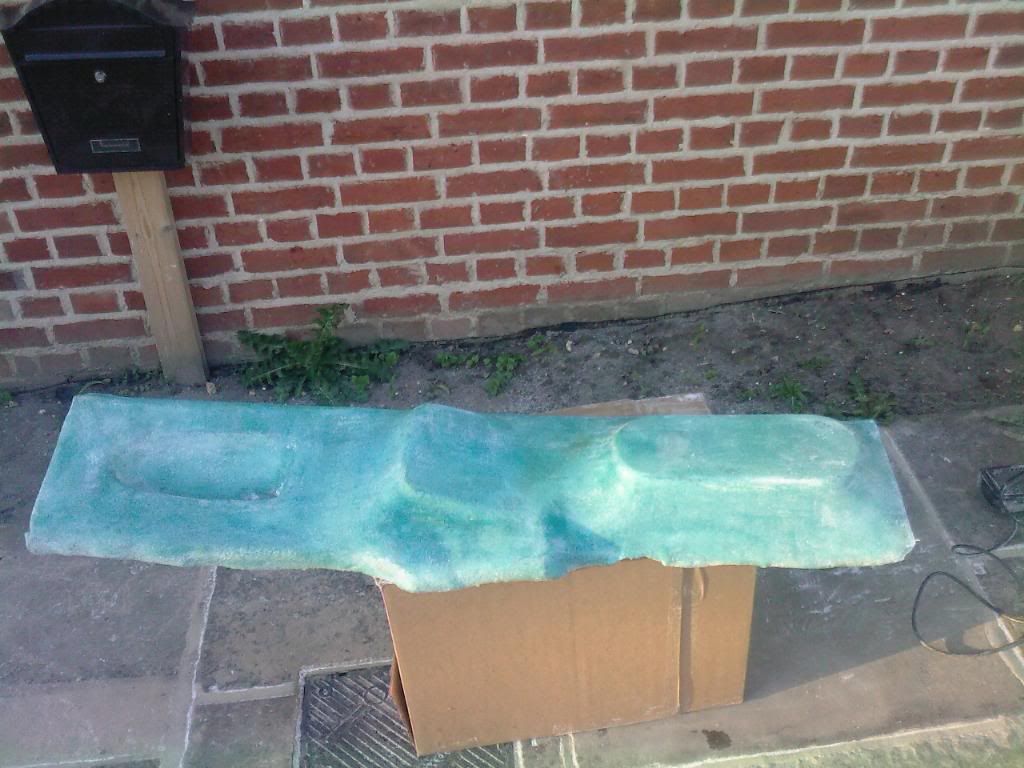 I then put the dashboard in place in the mini to make sure the fit was good and to see how the gauges would be exactly positioned and they came out exactly as i wanted.