These bad boys turned up in the post today:-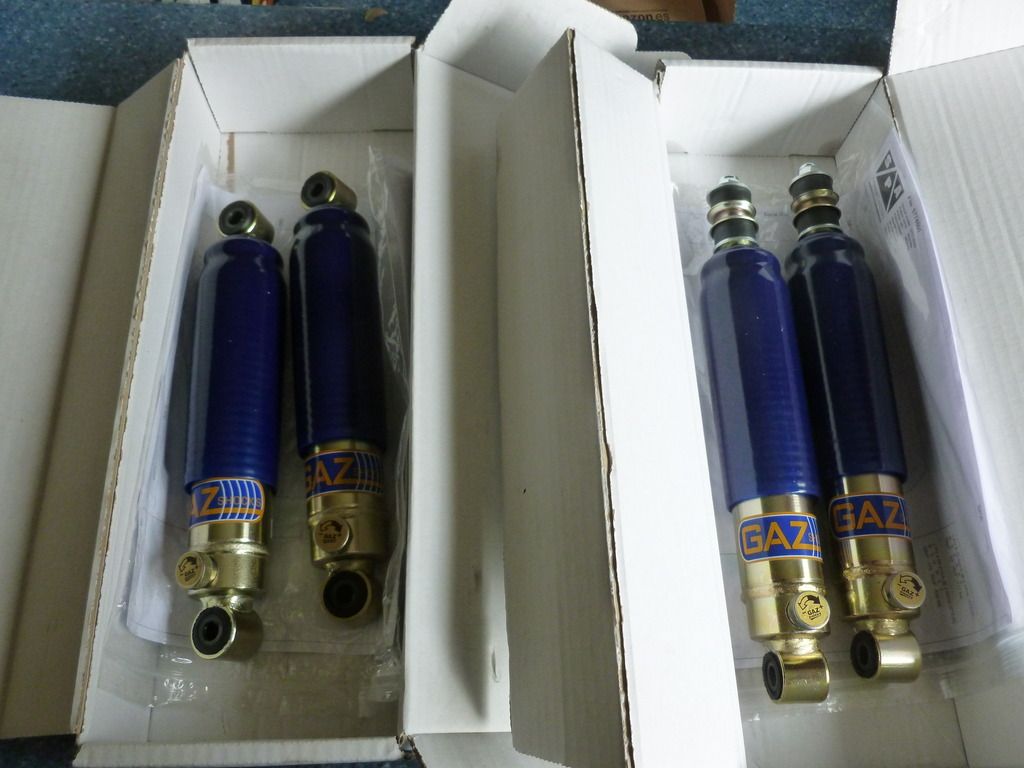 The correct model GAZ shocks for the van/estate/pickup, I wasn't really sure if I really needed the load lugger spec shocks and every manufacturer I looked at seemed to make them to different specs and charge more for them than the standard shocks. In the end I found these listed on a non mini specialist site for around 1/2 the price people like Minispeed and Minisport wanted so snapped them up. I've fitted GAZ before and been very happy apart from the corrosion issues they suffer with when used in all weathers, but Percy isn't going to be my daily drive so hopefully they'll last well.
Just need to find some time to get the rear suspension and brakes built back up now. I did get the bearings and longer studs for the spacer drums into one side using my new bearing smacking tool - best £20 I've spent on eBay for a while, no more tapping the races in using the old one and a brass drift, a couple of good smacks with a copper mallet and the race is in square and seated and my knuckles are intact 

Hoping to get down to the Practical Classics Restoration Show at the NEC this weekend and cruise the autojumble for some trim for Percy and those random shiny bits you never know you need to you see them........

Cheers, Mick