Thanks minimans that would be great!
Do you have a pair youd sell?
I havent got a whole lot of progress to show on the mini over the past few days. I repaired the inner A post panels and the front cant rail, particularly the ends as they were very corroded and thin.
I ended up remaking the ends from flat patterns.
Then on Wednesday the panels arrived.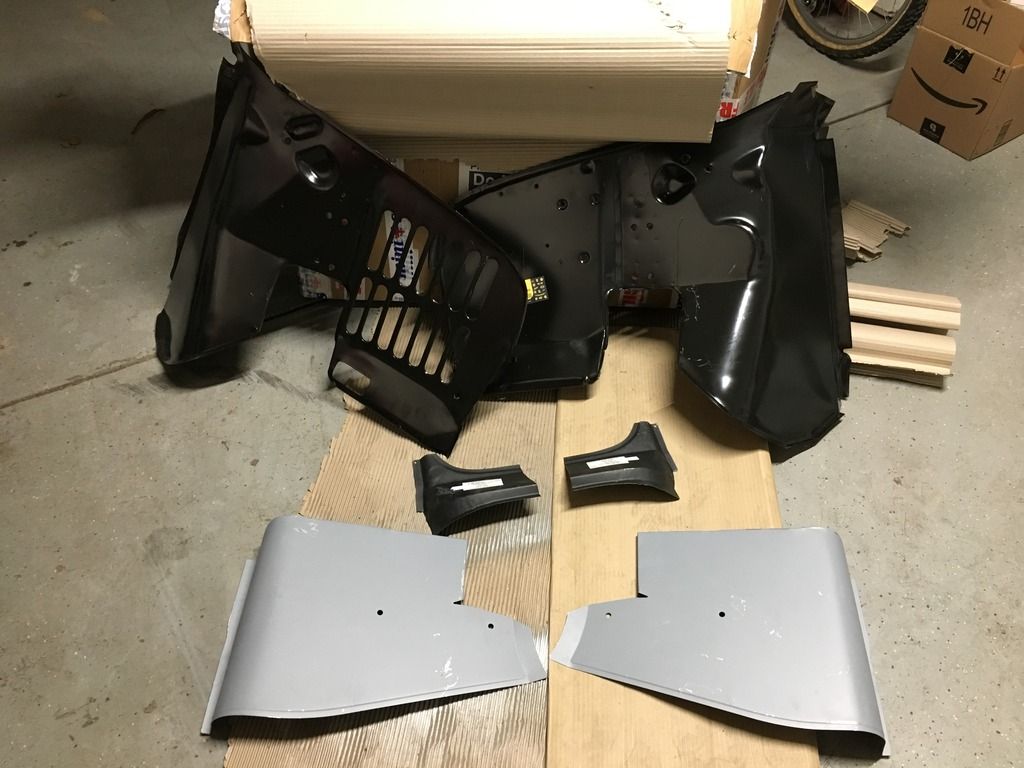 I thought Id have a look at what is required to get the companion bin in.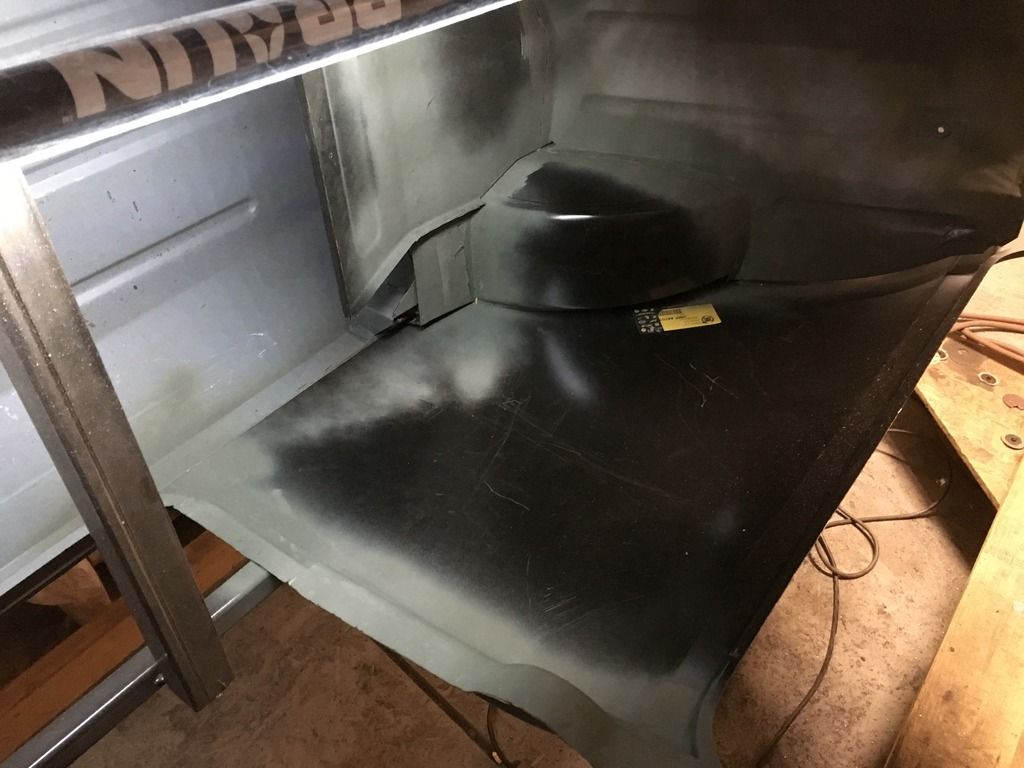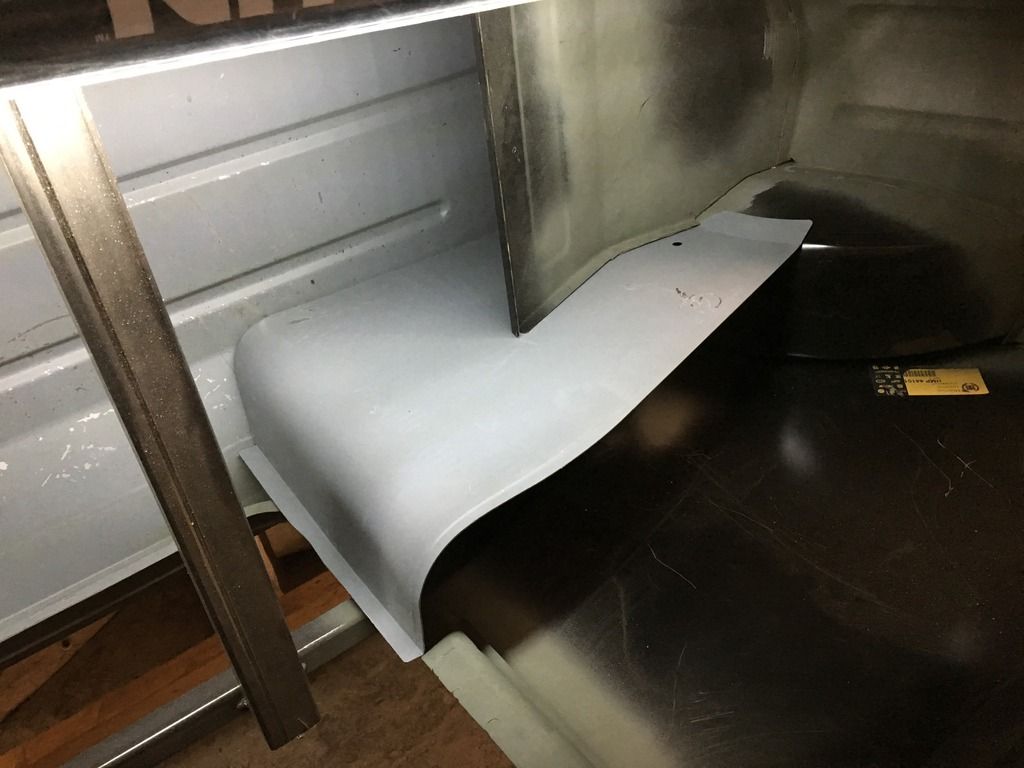 Because I fitted the closing panel in first, the companion bin will have to go on the inside of the closing panel lip, rather than sandwiched between the boot floor and the closing panel.
I dont think it will be that noticeable. Ill do it correctly on the opposite side.
Then I realized I cant fit this panel until Ive got the inner sill panels in, which requires the door step to be fitted properly, which means I want to fit the floor properly at the flitch area. Which brings me to the inner wings! Phew...
So that kind of dictates the order for me.
So....as everything is a mess in the garage anyway, I had a tidy up.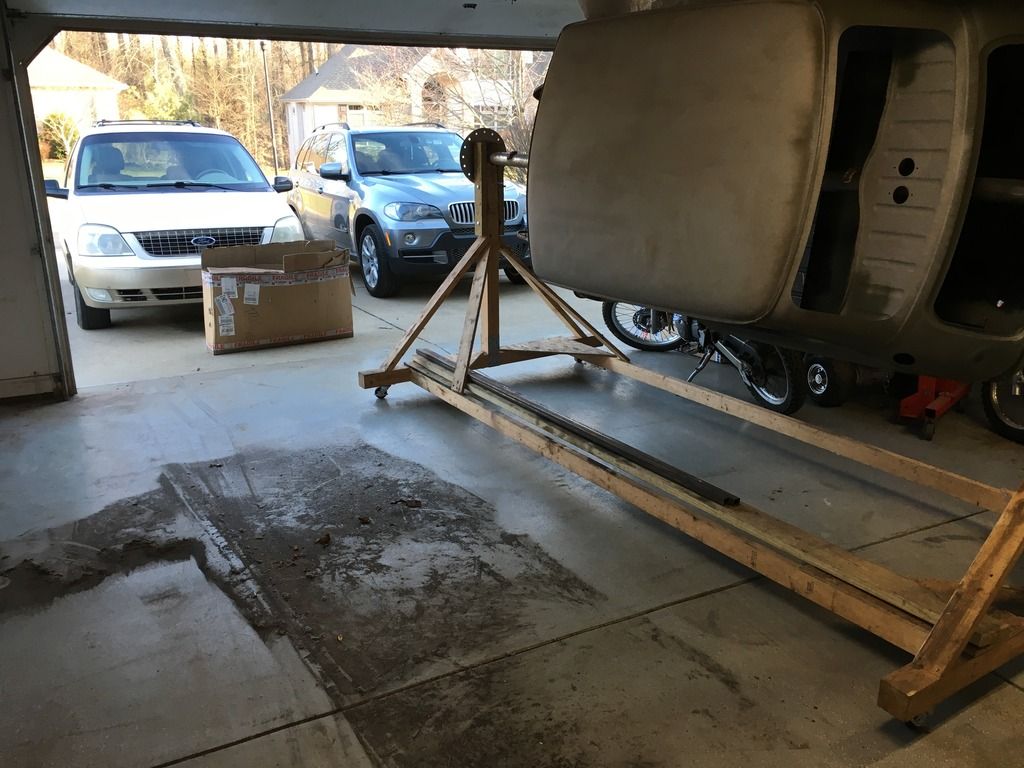 My son decided he wanted the space to scooter around in.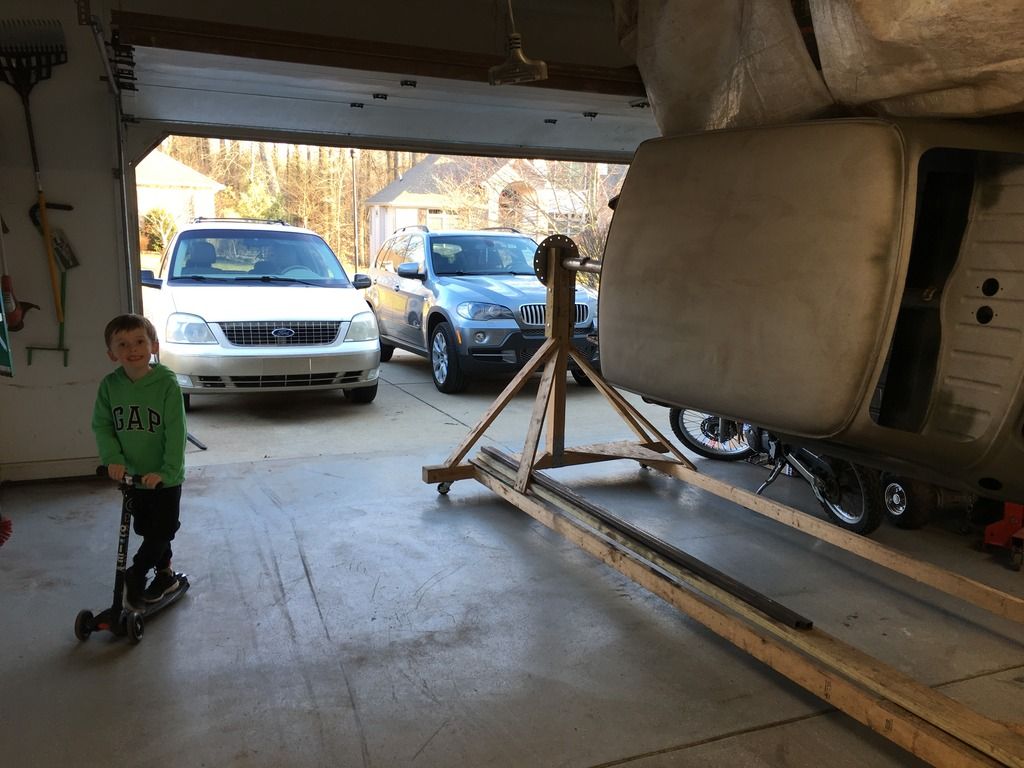 Then we span the rotisserie around to work on the front.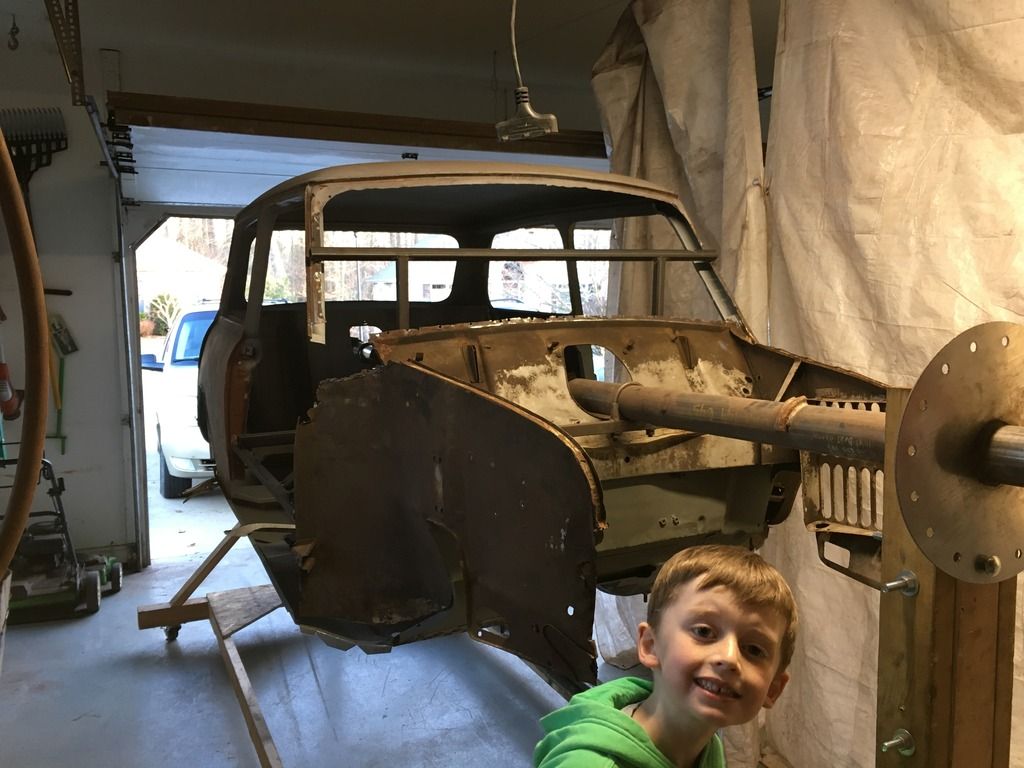 Heres the challenge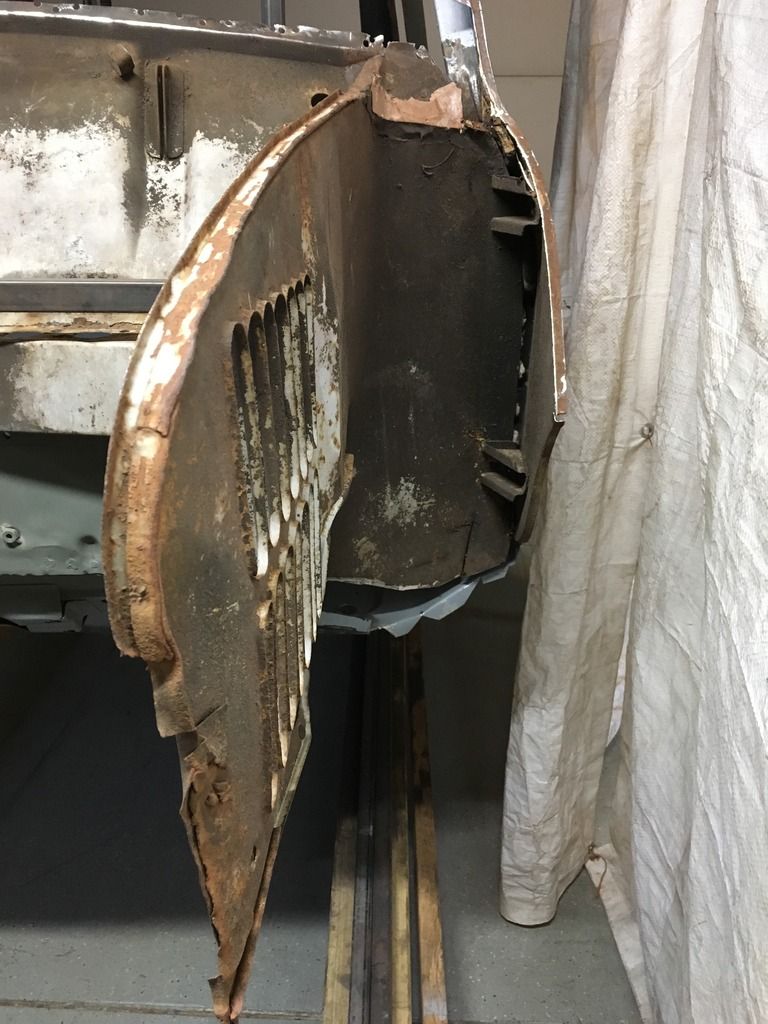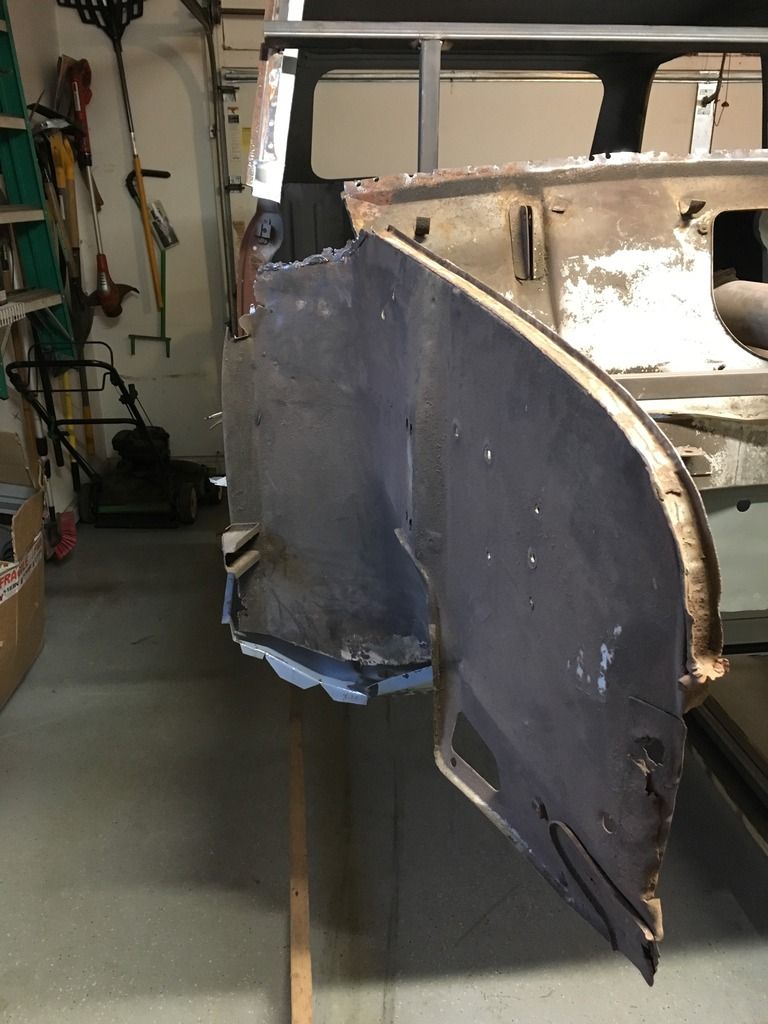 As the left side has more original metal in place to act a large a good reference point, Ill do that second. So onto the right hand side then.
But first as I had been procrastinating, I think I better had refit the inner A posts.
Completely zinc primed inside.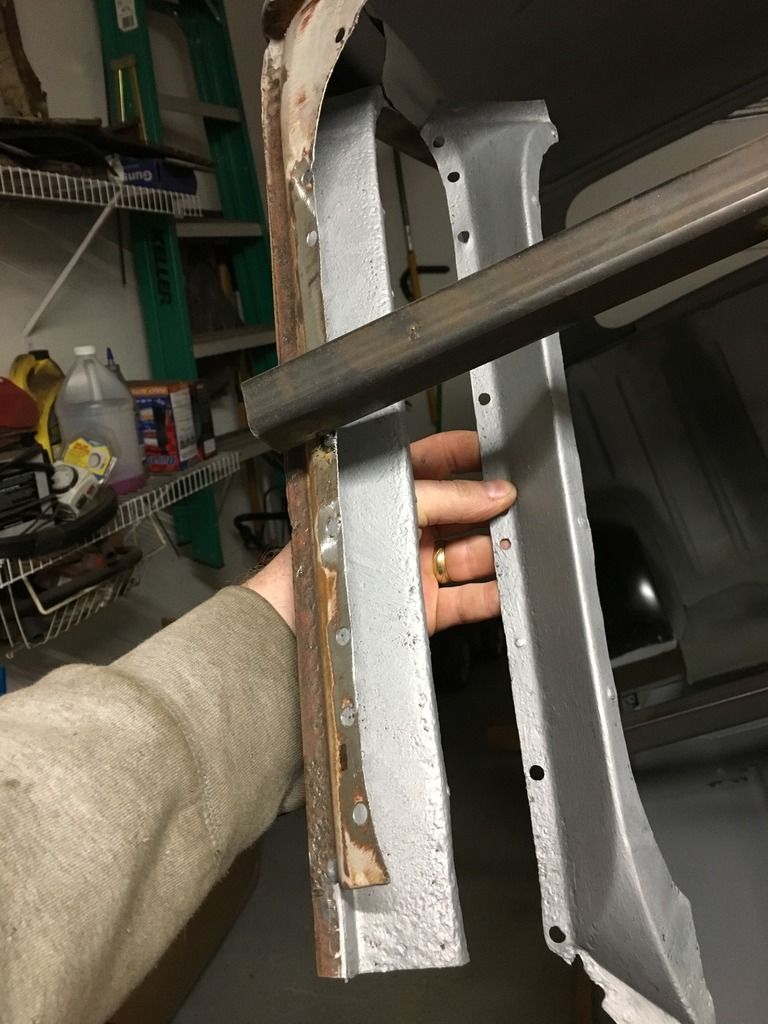 If you go back to the original photos of the inside of these A posts you will see how bad they were.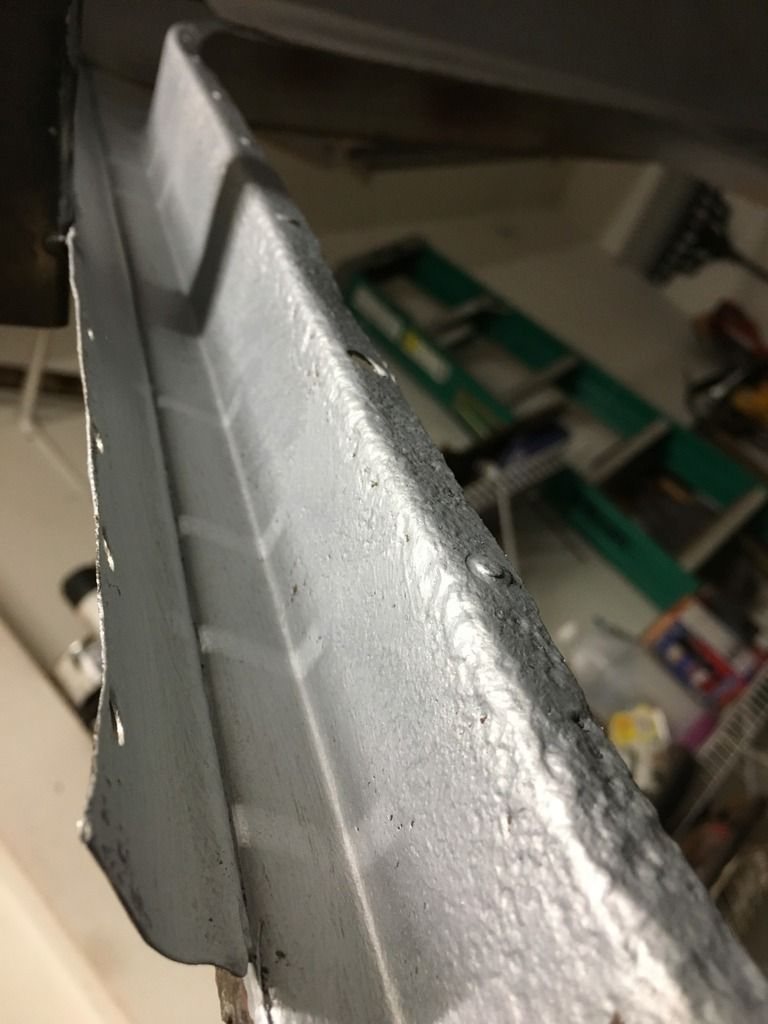 Clamped up.
Plug welded on. Surprising how few spot welds were on this.
Compared to this waist rail. Which has a million.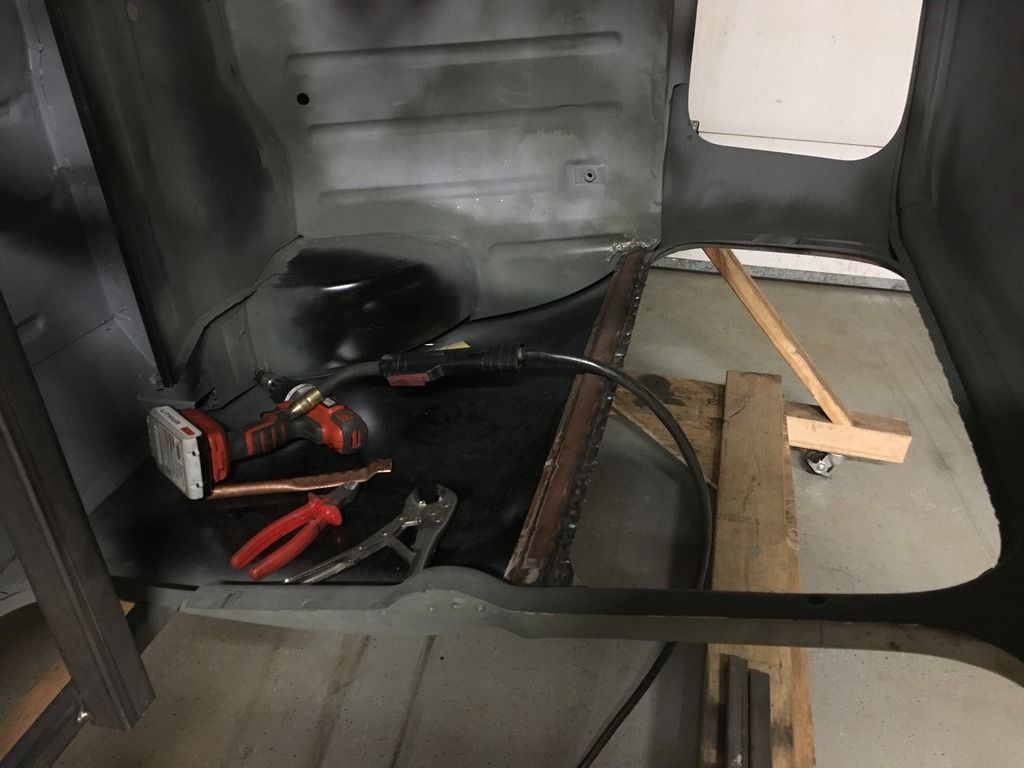 And here is the repaired and zinc primed front cantrail ready to be fitted next.
Oh and I had an accident with the can of weld thru primer!