Howdy all.. I've had this for about a year now, I bought it off the forum, I drove it home from Oxford to Bristol and put it in my garage with the intention of restoring it for my Mrs, my now ex Mrs.. Anyway it has remained in my garage ever since, although obviously it's no longer MOT'd.
As you can see it's a J reg mainstream carb Cooper, I have the right half leather Cooper interior for it, the screen is starting to delaminate, but I have a brand new one ready to go in. To pass an MOT it would need a new sill, and tyres.. as the current ones have been "borrowed", it no longer has the superlights pictured, but rover RSP minilights. Ideally to make it mint, I would give it 2 doorskins, 2 sills and a respray, there are a few little bits of rust here and there, but nothing serious, the worst bit is a hole the size of a 50p in the middle of the scuttle, not an MOT faliure, but looks a bit
[email protected]
I want to restore it, but time is difficult to come by these days, and if I can get a decent amount for it, then I'll let it go

Any ideas of value welcomed, I think I have an idea, but don't want to under sell it!
Cheers, Pete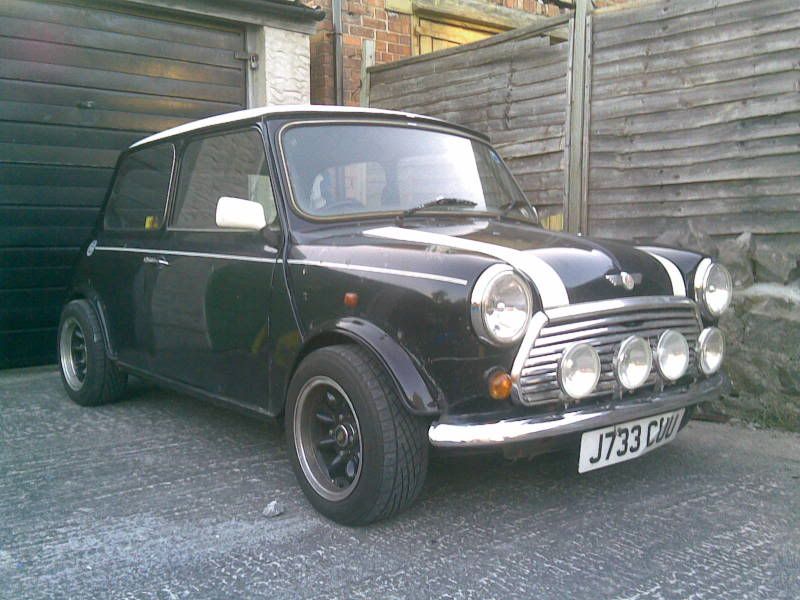 Edited by panelbeaterpeter, 08 November 2009 - 04:15 PM.