Hey i was just wondering how much you thought my mini is worth, i have had it for about 4 years and has been a long project and its finally finished but i have to many cars at the moments

But bassically this is the car:
1988 Mini Designer Black 998cc
Interior:
New Black carpet set with blue edge.
Boot liner kit covered in Black carpet.
Custom door cards covered in Black vinyl leatherette material.
Alloy door handle set.
Modified Autoplas dash board.
Sports steering wheel.
Original Mary Quant (Designer) seats.
Underdash CD player holder with CD player.
Under rear seat speaker board with 2 x 6.5" subwoofers and 2 x 6x9s fitted.
Exterior:
Bonded and blended Wood and Pickett wheel arches.
De-bumpered front and rear.
Full respray in black with silver roof.
Custom grill.
Clear front and side repeaters.
Tinted rear window.
Semi smoothed rear bootlid with custom number plate light.
Mechanical:
Hi-lo suspension fitted all around.
New dampers.
Standard air filter is fitted, but also comes with K&N style air filter.
Maniflow 1 3/4" centre exit exhaust, with stainless steel manifold.
Electronic ignition.
Brand new coil, plugs, leads.
Polybushed front subframe.
Rebuilt and resprayed engine with new gaskets etc.
New Clutch fitted.
New brake pads and discs and rebuilt callipers with new seals and pistons.
I also have most of the original Mary Quant parts such as steering wheel, obviously the seats, the bonnet badge, and door cards, althought not in perfect condition they will be supplied as spares.
It comes with 10 months MOT and 4/5 months Tax.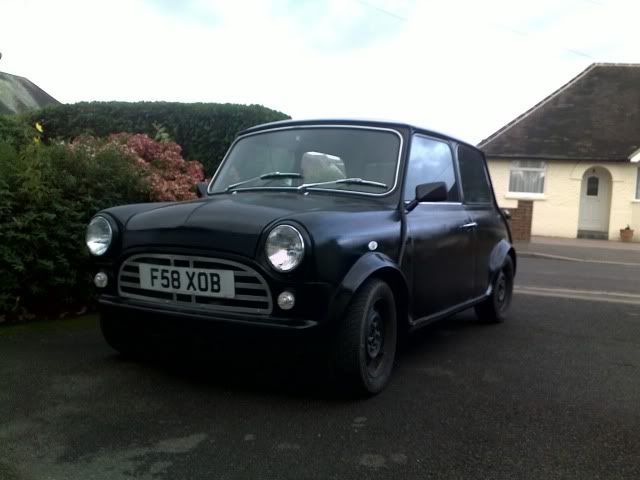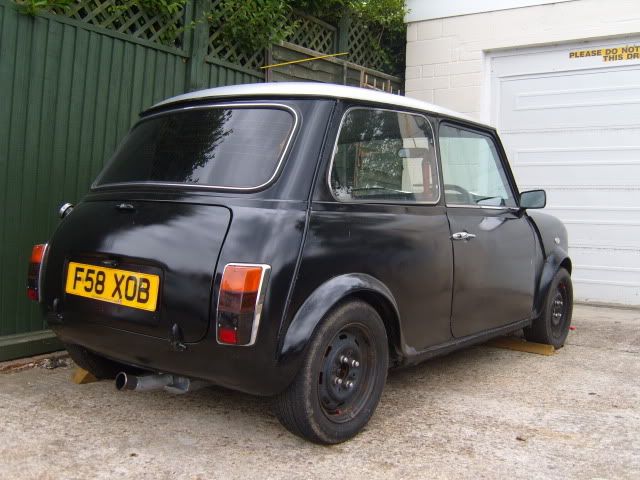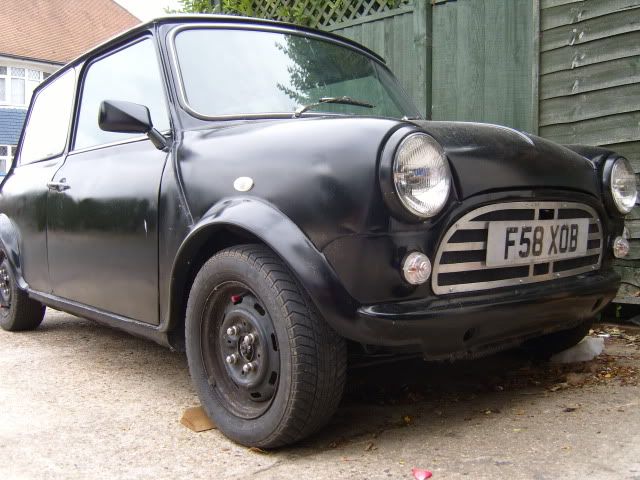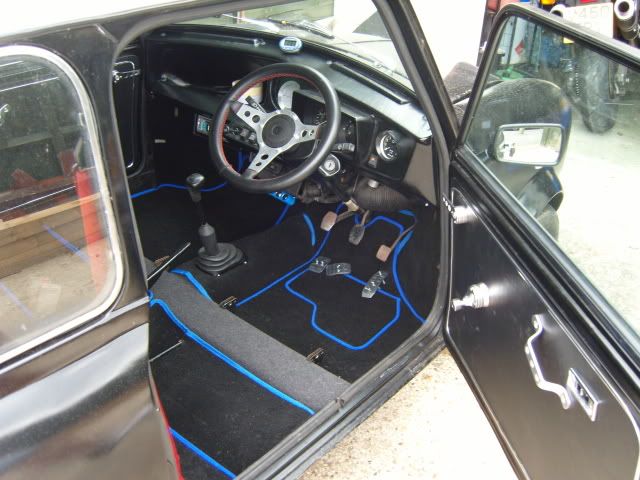 How much do you think it would be worth?
Many thanks Jack
Edited by mt2man, 07 January 2010 - 07:33 PM.