Well here is a wee write up with some pictures of woodstocks new
audio install. (it may give people some ideas)
The car was given to Audio Advice in Hillington (great company). Iain and I then discussed the options of what I wanted from the install, I told Iain that I would like the wee car to have a sound system that was quite loud without distorting the quality
BUT
most of all I want it all fitted discreetly keeping the overall appearance that the car has no stereo.
Well the car far exceeded my expectations, it sounds absolutely amazing and
the best bit is most of it can't be seen (if you are just walking past), just waiting on the tailor-made boot mat to be finished.
The car before Iain and Stuart get stuck in
Pic1
Pic2
2 of the Interior
Pic3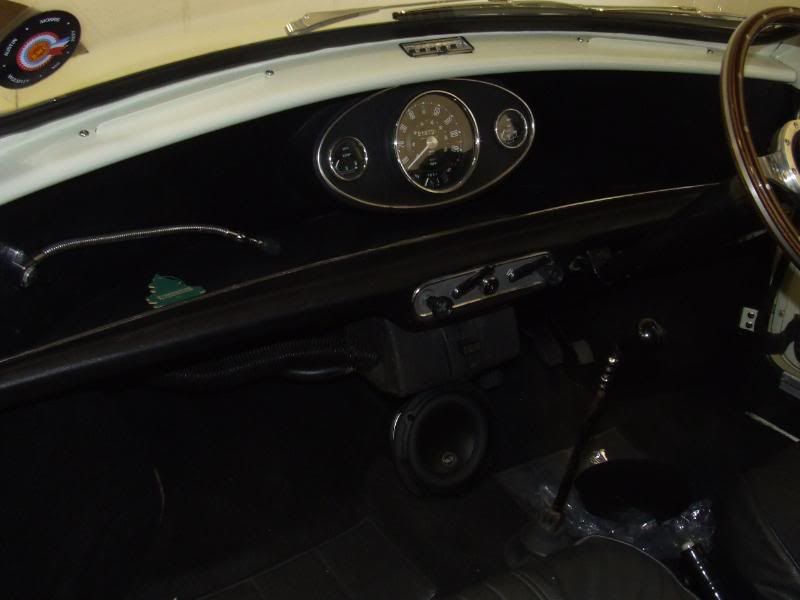 Pic4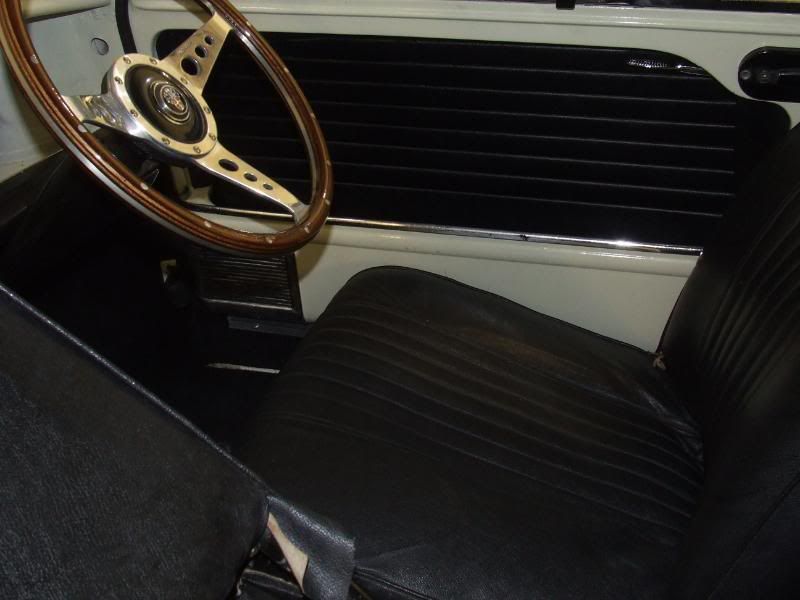 The doors were first, each door was going to house.
JL Audio VR components (2 sets) with 2 mids and 1 tweet in each door.
Pic1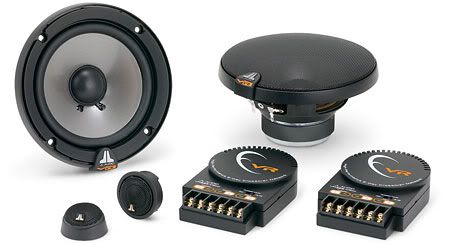 Original door before.
Pic1
What can we do to this ???
Pic2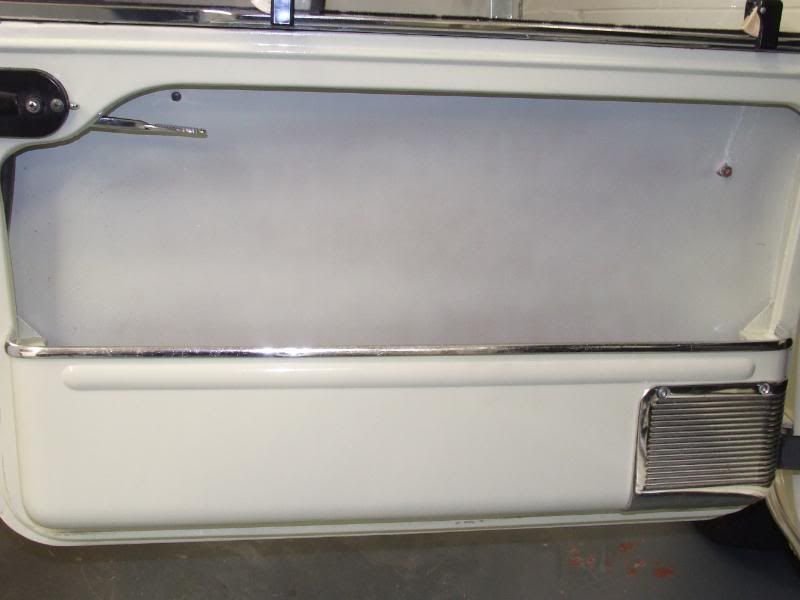 Dynamat in place, how will this look?
Pic3
Holes cut and ready for speakers.
Pic4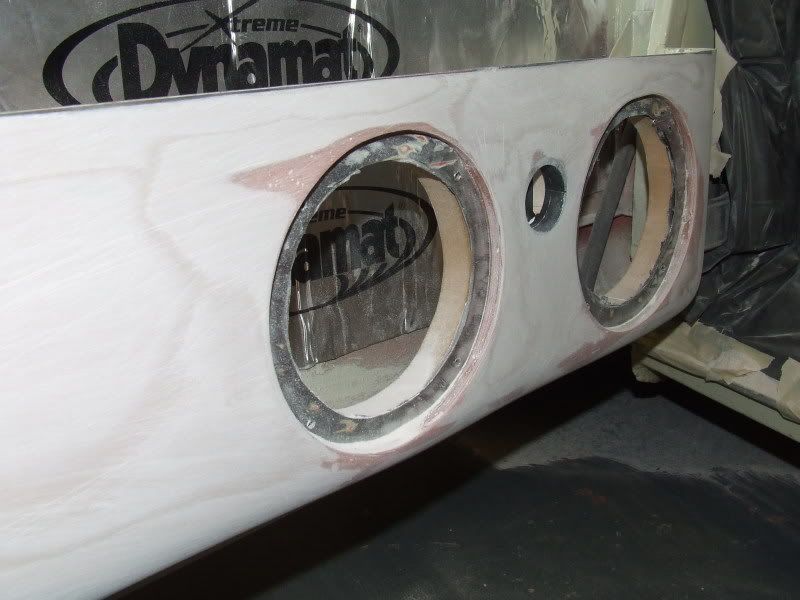 nearly ready for paint.
Pic5
Finished door
Pic6
Pic7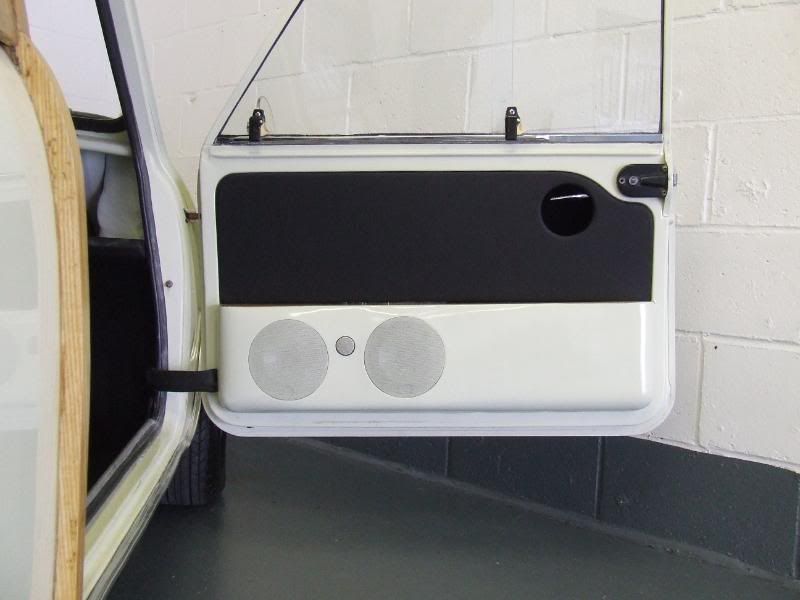 Pic8
The wood just adds to the finished door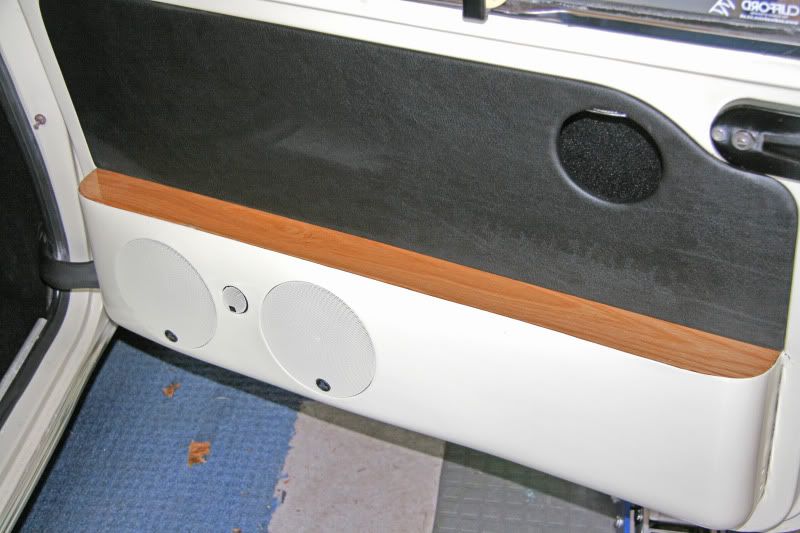 Pic9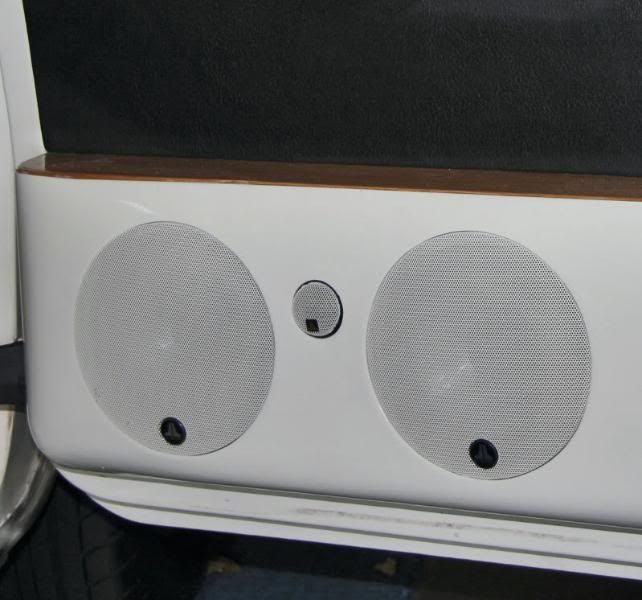 Next up the boot/rear, this was to house JL Audio TR co-axials (in rear panels in boot)
And the JL Audio TW5 sub in spare wheel well
Before
Pic1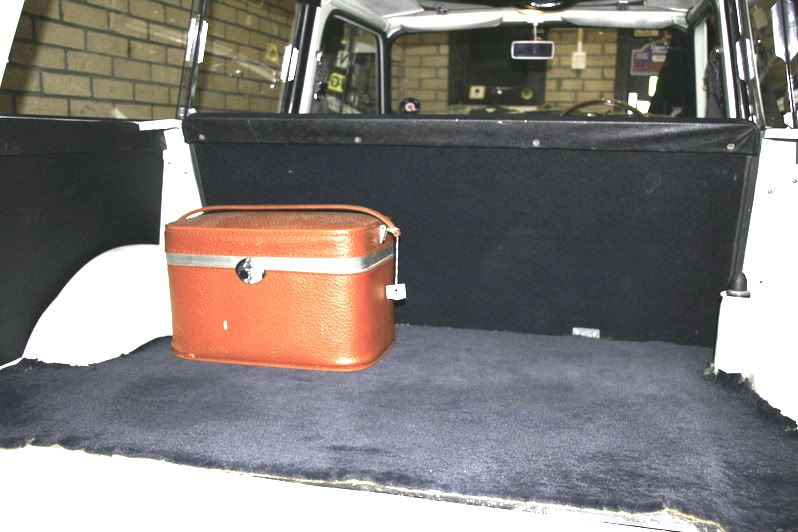 The TW5 (TW5-3 13.5" subwoofer handles up to 600 watts RMS with a 2.5-inch mounting depth that makes it ideal for tight spaces.)
Pic2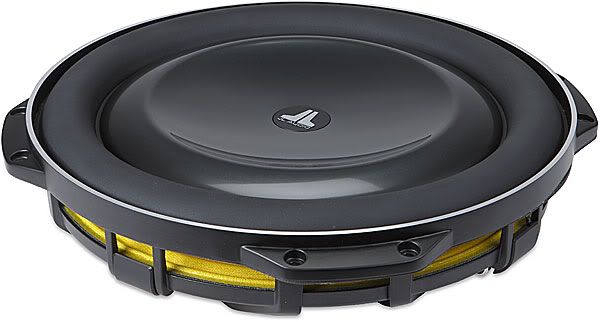 standard empty boot floor
Pic3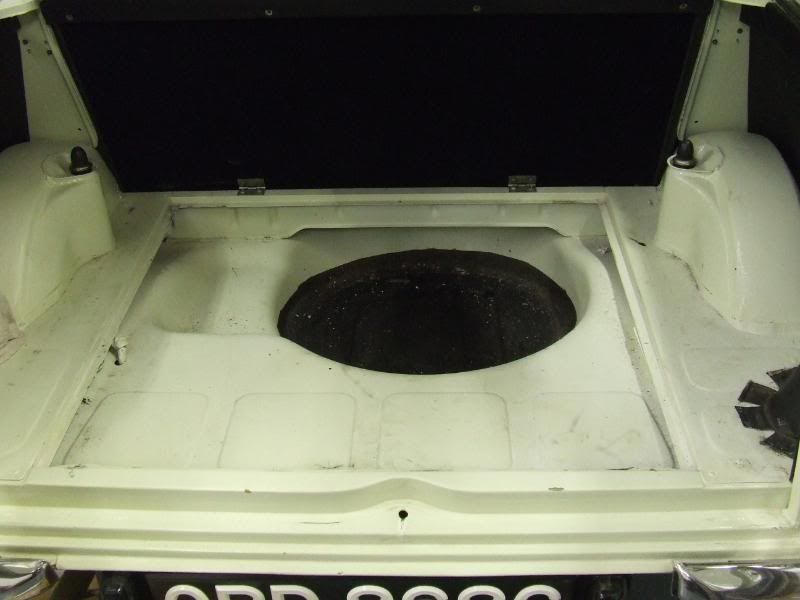 Insert / lid for sub box in floor
Pic4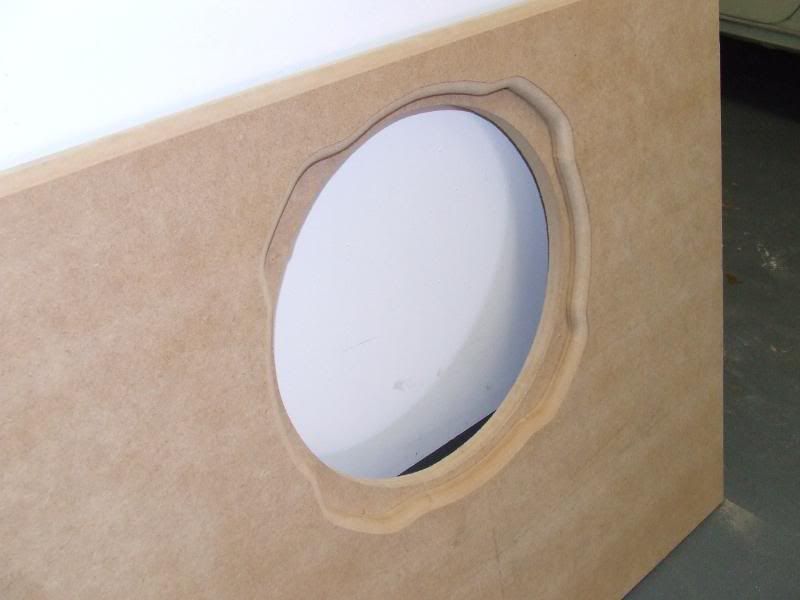 Floor and rear side panel in situ
Pic5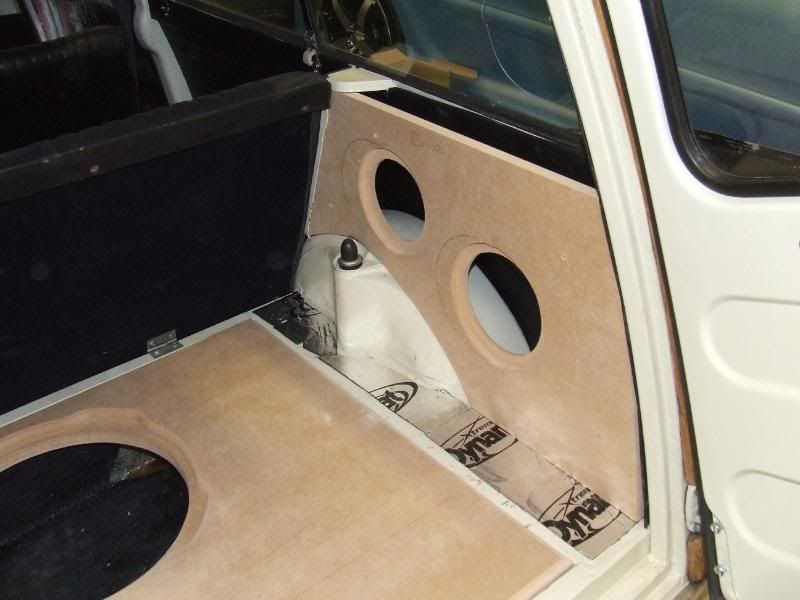 View from rear before final tweaks before trimming.
Pic6