Well, im not one for glass shattering bass, so im going for small scale install, but trying to keep everything as neat as possible.
I used to be a Sound Tech as a Job, so im pretty picky when it comes to sound quality. For this reason im using Rockford Fosgate kit all round, as in my opinion its be best, i know others have there fav's, but im yet to hear anything that tops it.
So, basic Spec and what i have done so far;
10" RF Punch Audiophile Sub
6.5" RF Power Components
1 RF Punch 2002 Amp
1 RF Punch 3002 Amp
1 Alpine motorised screen media station with 6 disc changer
1 Profitexx 3 farad Cap
So Far;
Cut out a 10" hole in the parcel shelf with the nibler, so i diddnt have to remove the rear window, a combination of cutting from above and below and it cut it perfectly.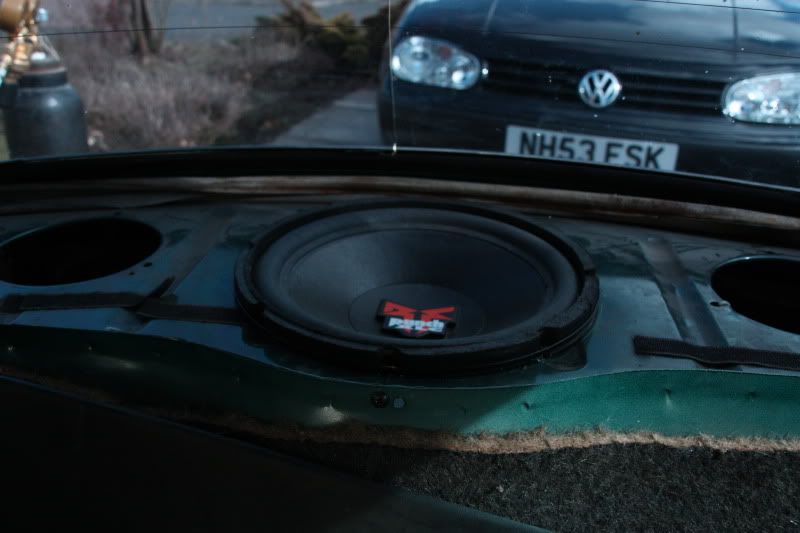 I need to build a box on the back of the shelf to act as an enclosure, so i need to get myself some more MDF for that as i used alot cutting rings to builld the pods for the components.
Next problem was to try and get a huge power cap and 2 amps into a 1ft x 2ft panel to fit on the back of the rear seat in the boot.
This lot;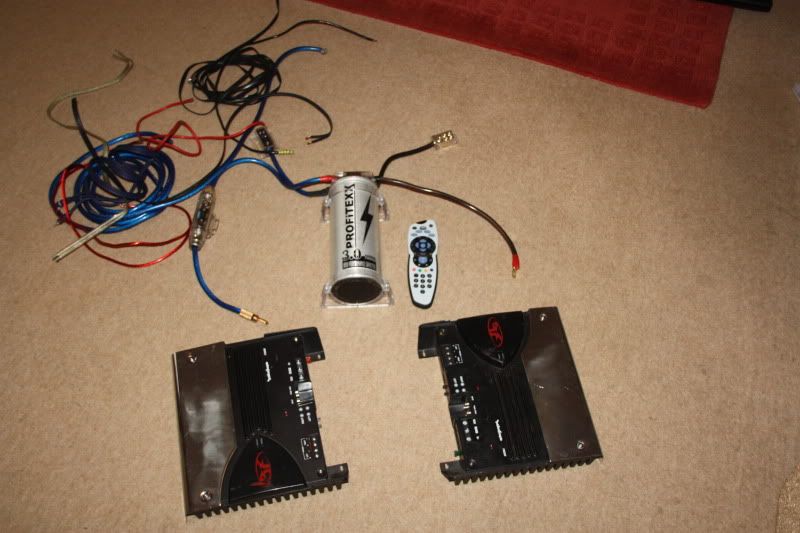 Onto this;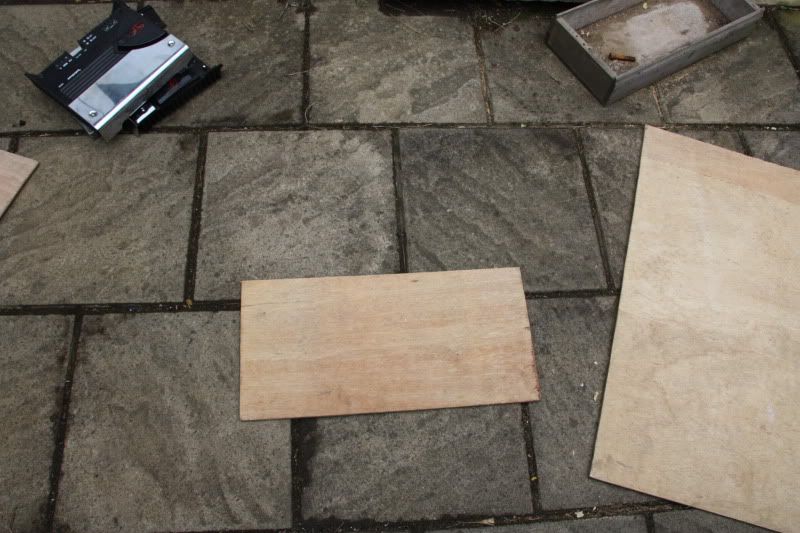 So i came up with this solution;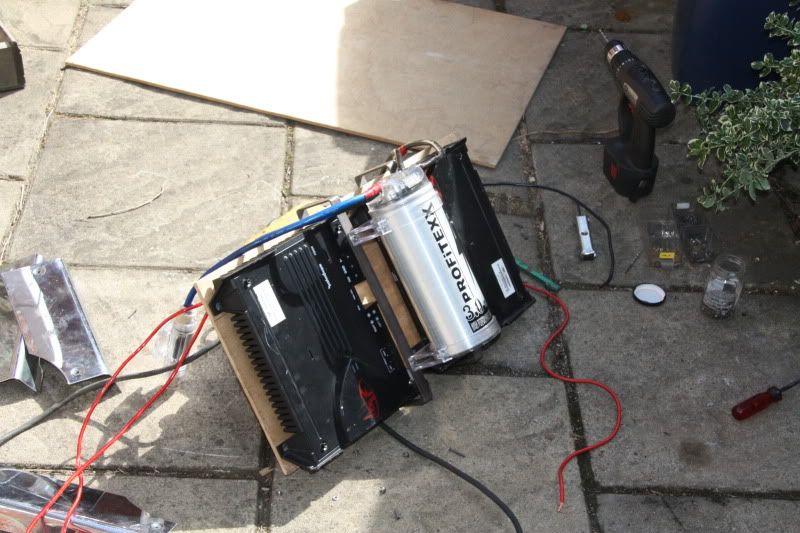 And started to wire it up;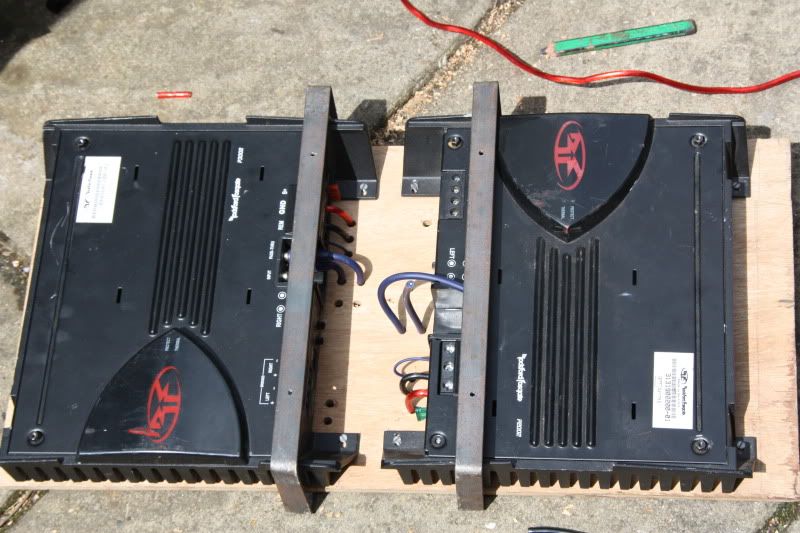 Rich
Edited by Rich., 17 August 2010 - 02:12 PM.