Hi everybody, just toying with the idea of selling the Mini to buy myself something modern and VAG wondering what you reckon would be a good price to put my car up for sale?
The car was originally an Austin 998, but has been changed over the last few years.
The spec of the rolling shell is:-
-fully polybushed all round
-front subframe to body solid rear mounts
-Mini Sport Adjust-a-rides
-Spax lowered adjustable shocks
-Subframes were fully stripped down 3 years ago and blasted and powdercoated
-Radius arms and front top arms rebushed
-1.5neg camber bottom arms
-Heavy Duty adjustable tie rods
-Mini Sport Mini Finn rear drums on refurbed back plates with 2 month old Mintex shoes on.
-Reconditioned 8.4" Callipers painted in EO with drilled and grooved dics's and Mintex M1144 Pads
-Safety Devices 6 Point Roll Cage with rear Diagonal painted up in EO
-F1/Bike Style carbon Fibre look mirrors
-7"x 13" Ultralite Spilt rim type wheels with Anthracite centre wrapped in Yokohama A539's
-Sportspack Replica Arches painted Black
Interior
-Cobra Clubman 2 Bucket seats trimmed in Black and Orange Vinyl
-Retrimmed rear seat to match front.
-Newton Commercial Carpets
-Newton Commercial Headliner
-Securon 4 Point Harnesses
-Black vinyl with Orange Stiched handbrake and gearlever gaitor's
-Custom Made Black and Orange Door Cards
-Custom Made 3 Piece Dash board trimmed in Black and Orange
-Digital all in one Speedo
-Sparco Alloy Gear knob and pedals
Engine
-1380cc Engine Double Offset bored (so can go to 74mm)
-AE 20659 Piston's
-Fully balanced rods fitted with ARP bolts.
-Mini Spares 1inch centre Mainstrap
-Wedged (lightened), tuftrided and balanced crank
-Block Skimmed to run 11.5:1 Compression Ratio
-Kent 286 Cam
-Kent Vernier
-Kent Cam Followers
-Turbo Oil Pump
-Mini Sport Stage 4 spec Port and Polished head
-Bronze Valve guides
-35mm Inlet and 31mm Exhaust Rimflow Valves
-Double high lift springs
-STD recondition Sintered Rockers with tuftrided rocker shaft
-Mini Sport SC gearbox
-STD drop gears
-Mini Spares Cross Pin Diff
-3.2 Final Drive
-Central Oil Pickup pipe
-MED Ultralight Flywheel and Backplate
-Orange Diaphragm
-AP racing Fast Road Clutch Plate
-Aldon Yellow Dizzy
-Aldon Flamethrower Coil
-Splitfire Leads
-DCOE Weber 45 with inlet Matched to the head
-Mini Spares 2 Core Rad with 11 blade fan and a Pacet electric fan plummed in to kick in when it gets warm in traffic
-13 Row oil cooler with Stainless Hoses
-Maniflow Large Bore LCB Manifold
-Play Mini Stainless exhaust single silencer Side exit
ICE
-Kenwood KDC-W7537U Headunit (I-pod connectivity)
-Vibe Slick 6x9's in rear MDF plated shelf
-Vibe Space 5 3D Component Speakers mounted in dash and door cards
-Vibe Blackbox 2 Amp
-Pioneer 12" Sub mounted in box in boot
-Sony Xplod XMD500X Amp
-1.0 Farad Power Cap
-306 Diesel Halfords Advanced Battery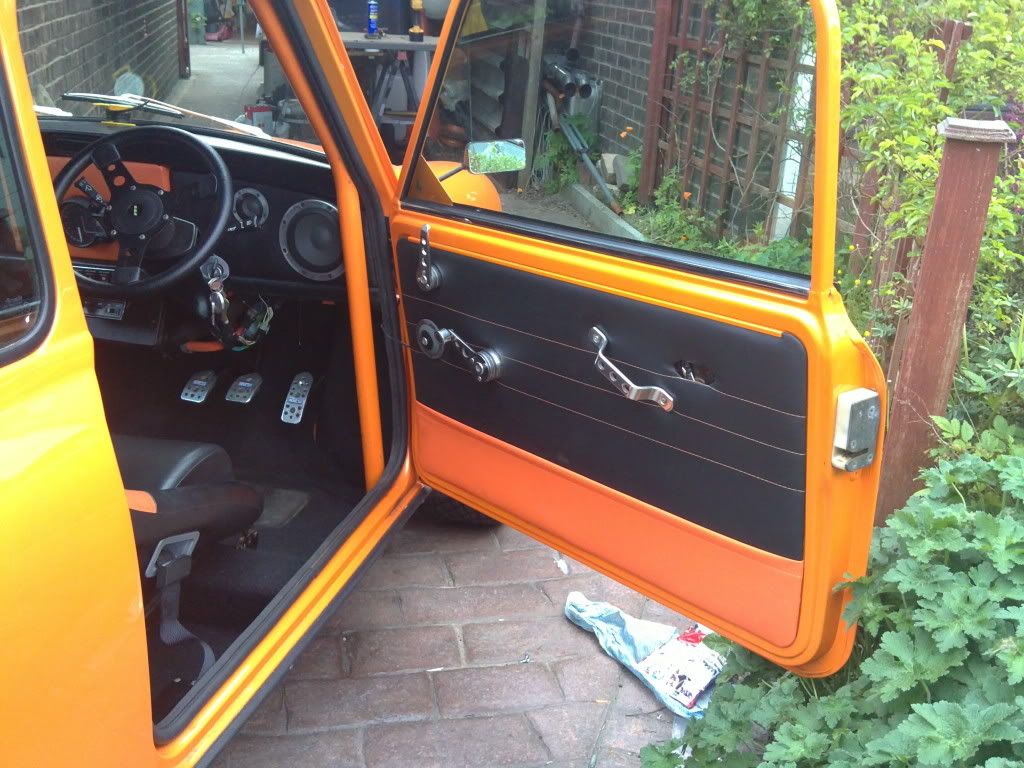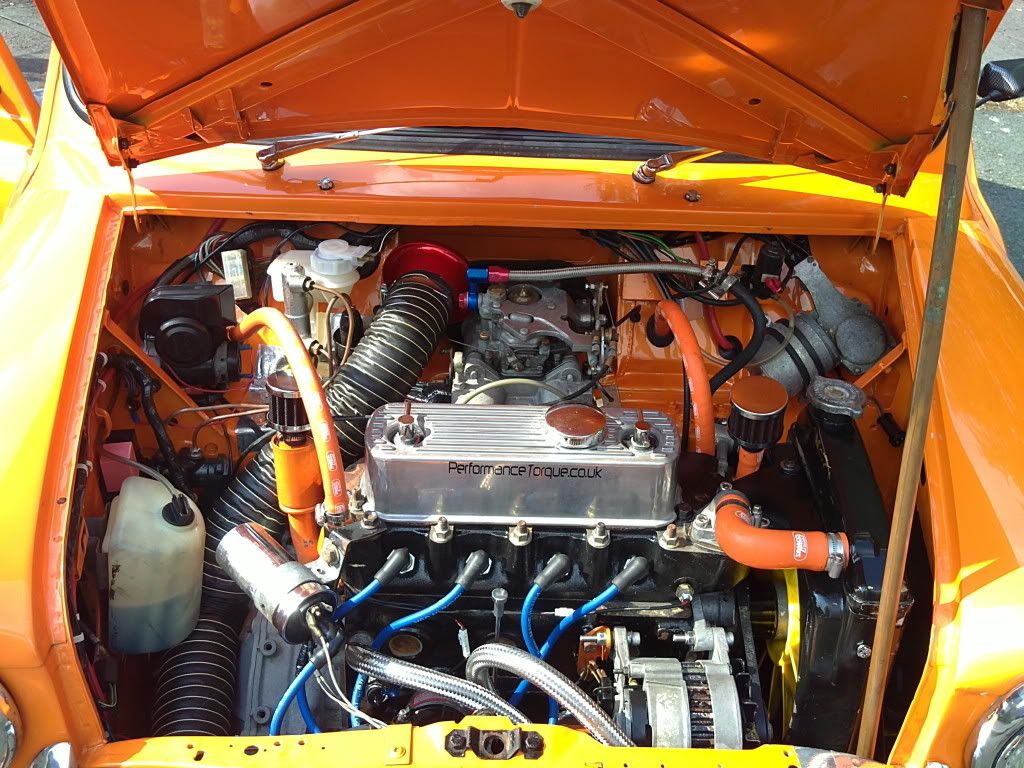 Can't think of much more at this moment in time but if there is anything you want to know feel free to ask and I shall provide to help sort a valuation out for it.