Here is my front engine r1 mini minus project.
Engine kit supplied by lynx-ae
Check out website
http://www.minir1.co.uk/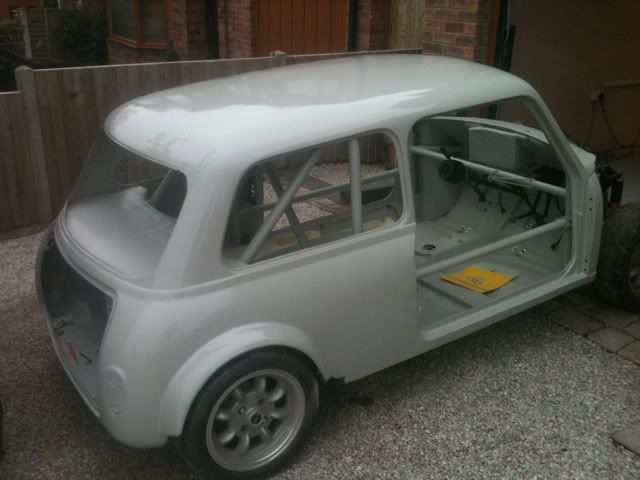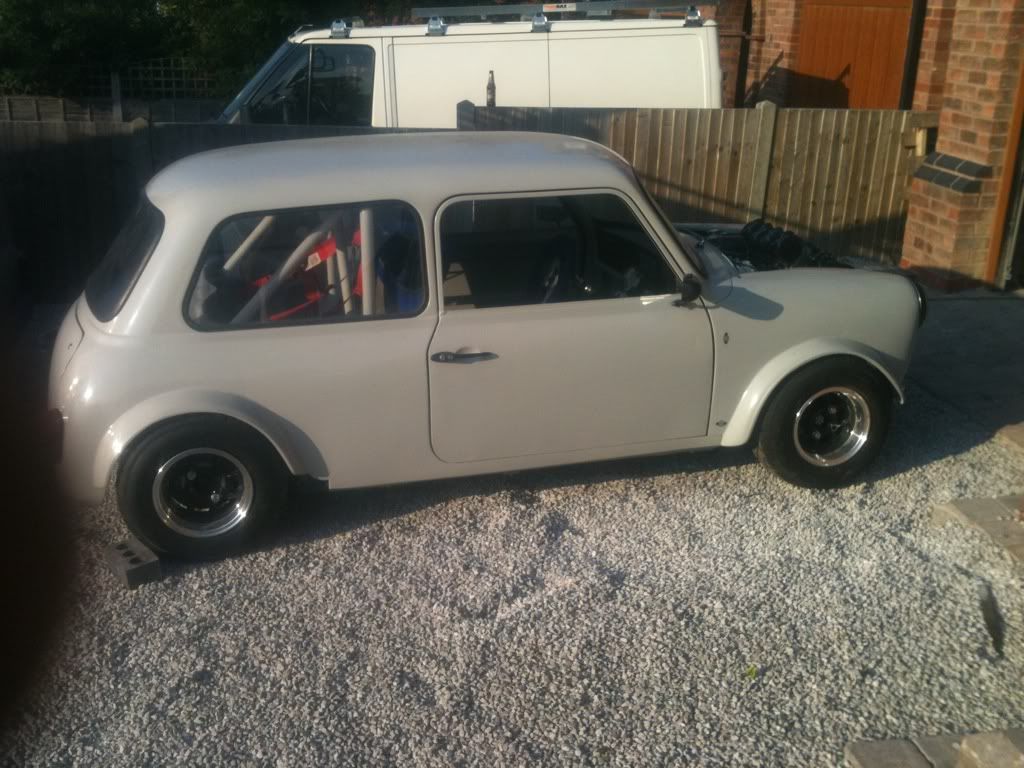 Engine mounted in the cradle ready to drop on to the original engine mounts, will fit complete with radiator with removable front but I think if the front ends fixed the rad would have to go in after.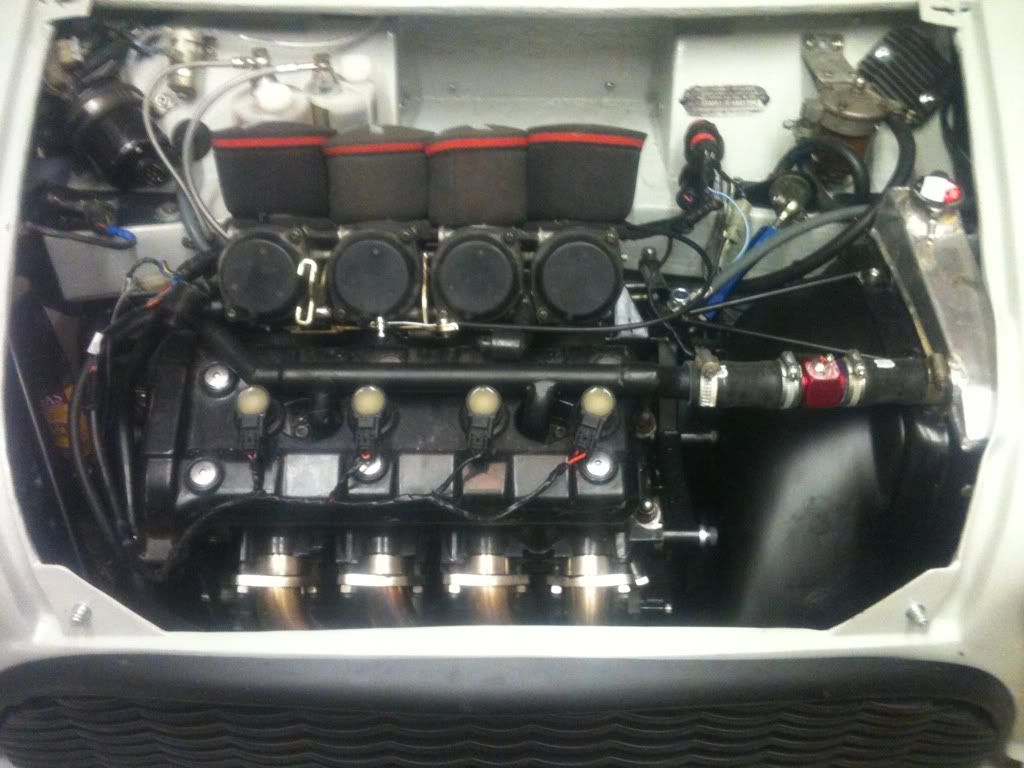 Edited by MiniMinus, 29 June 2011 - 05:13 PM.