Well i have been asked several times what tools do you need to do welding/bodywork on a Mini so here is a basic list of tooling and pictures plus some basic welding techniques.
1:- 4 1/2" angle grinder, straight cut tin snips, stainless steel cutting disc 1mm, standard metal cutting disc, standard metal grinding disc, twisted wire cup (please note there should be a guard fitted to the angle grinder.)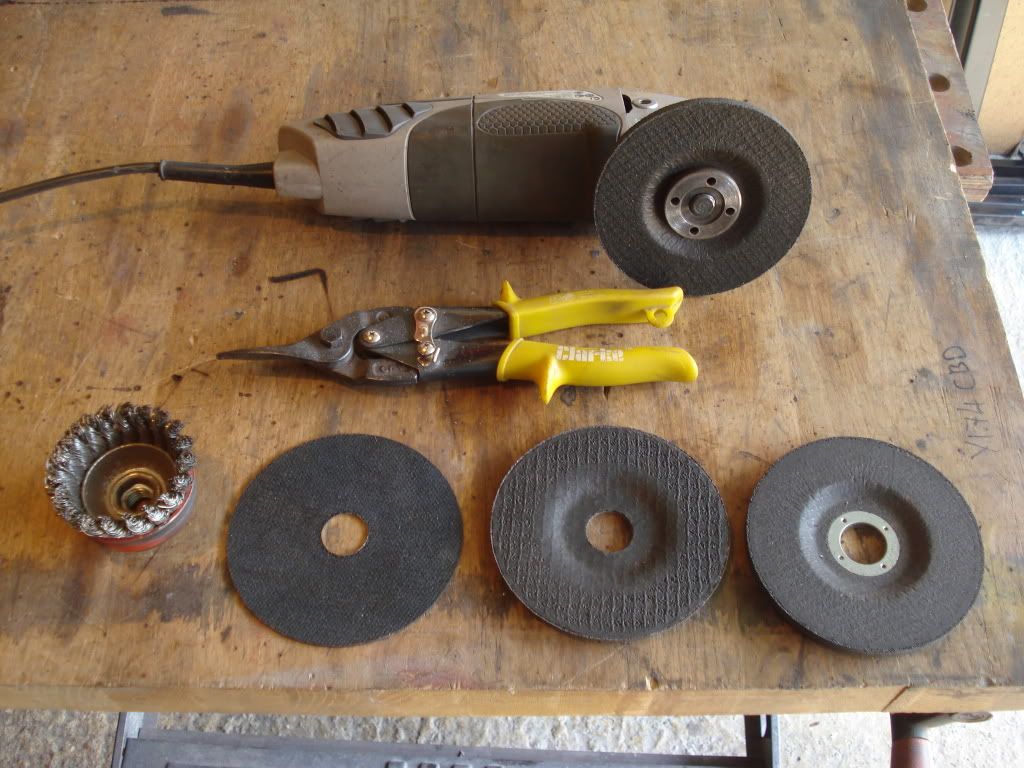 Close up of the various disc's
Forgot to add this a Flapper disc less intrusive than a grinding disc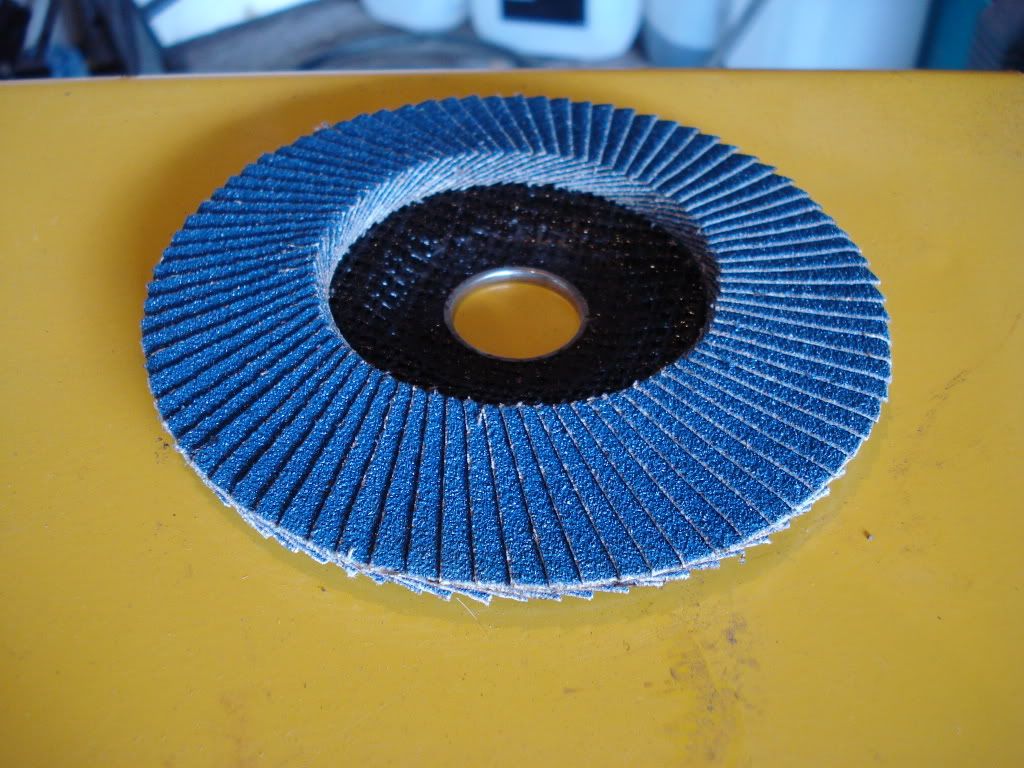 2:- Air driven tools, Straight drill, pistol drill, right angled grinder, straight grinder, small air file.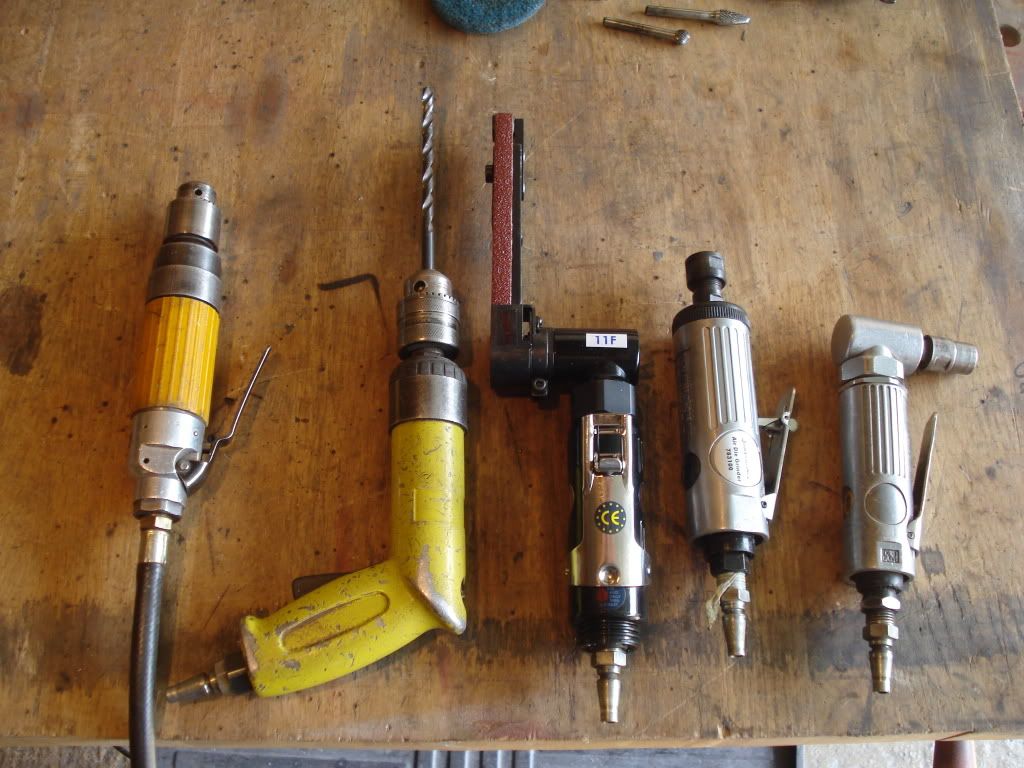 3:- Grinding burrs, 3" and 1" Roloc holders, 3"cutting disc holder and disc, skin pins 1/8th and 5/32, Cleco pins, 1/8th, 5/32, Cleco pliers, inter grips.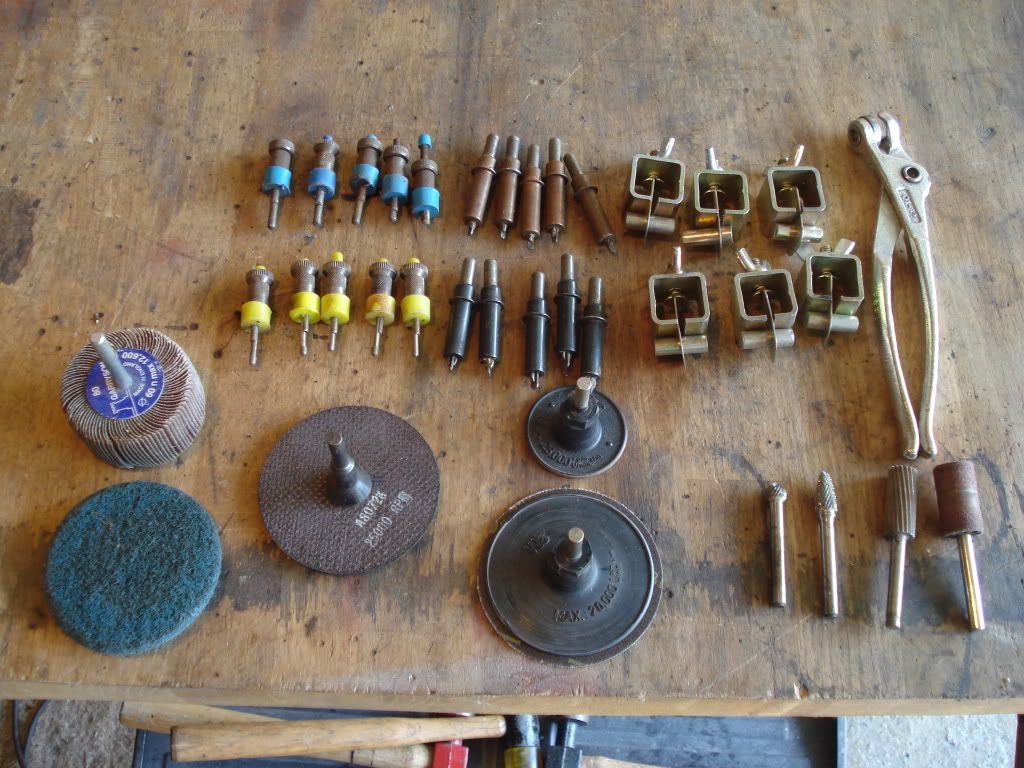 4:- Clamps various, 'C' clamps small and large, mole grips, welding clamp.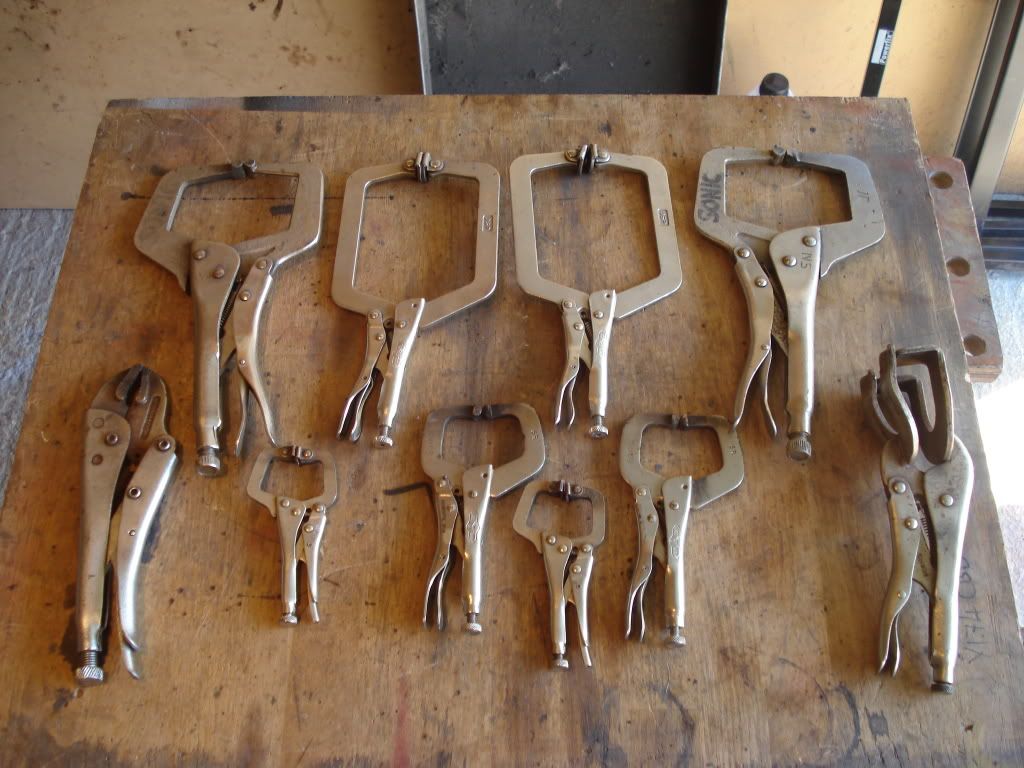 5:- Hammers various, door skin/ A panel flange folding tool, hole punch / joggling tool, various dollies.
6:- Eye and ear protection, Reactive welding mask.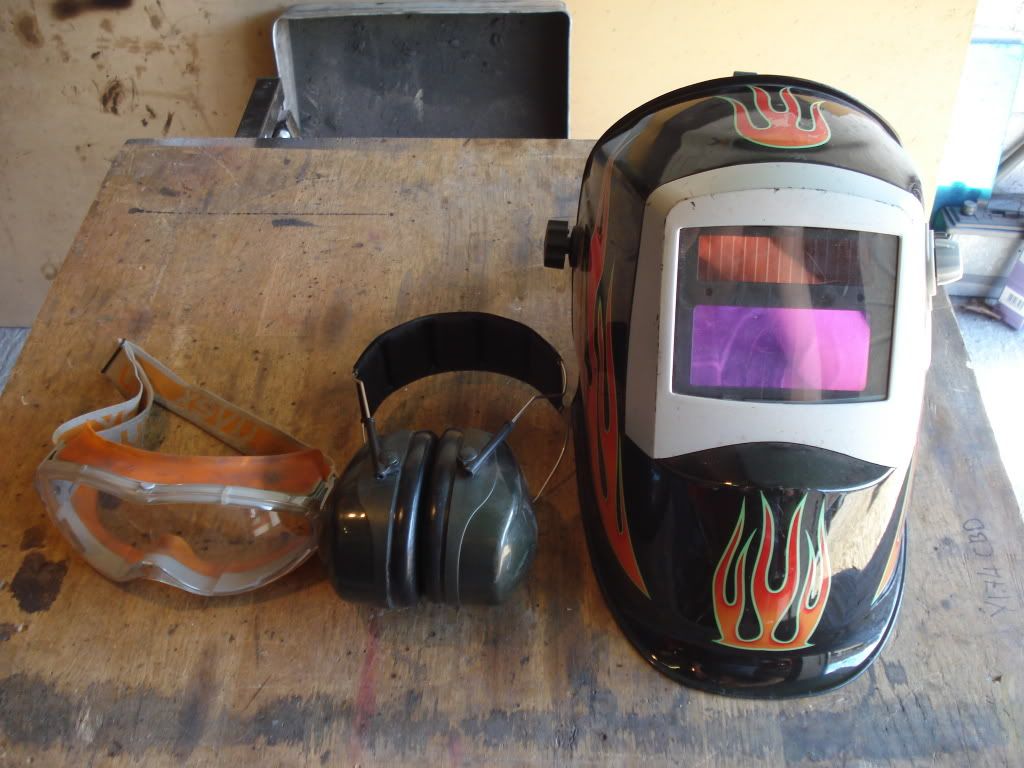 7:- Joggled edge on steel plate, ideal for doing small insert repairs to door skins, wheel arches etc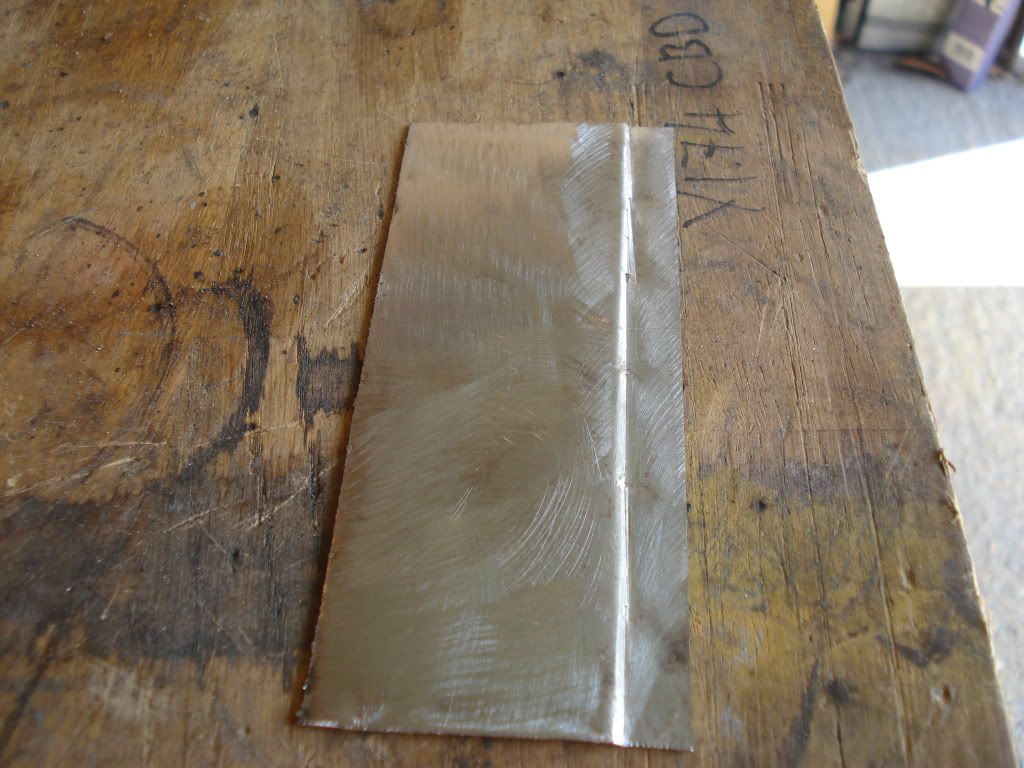 Joggled piece with new section laid in place creating a flat surface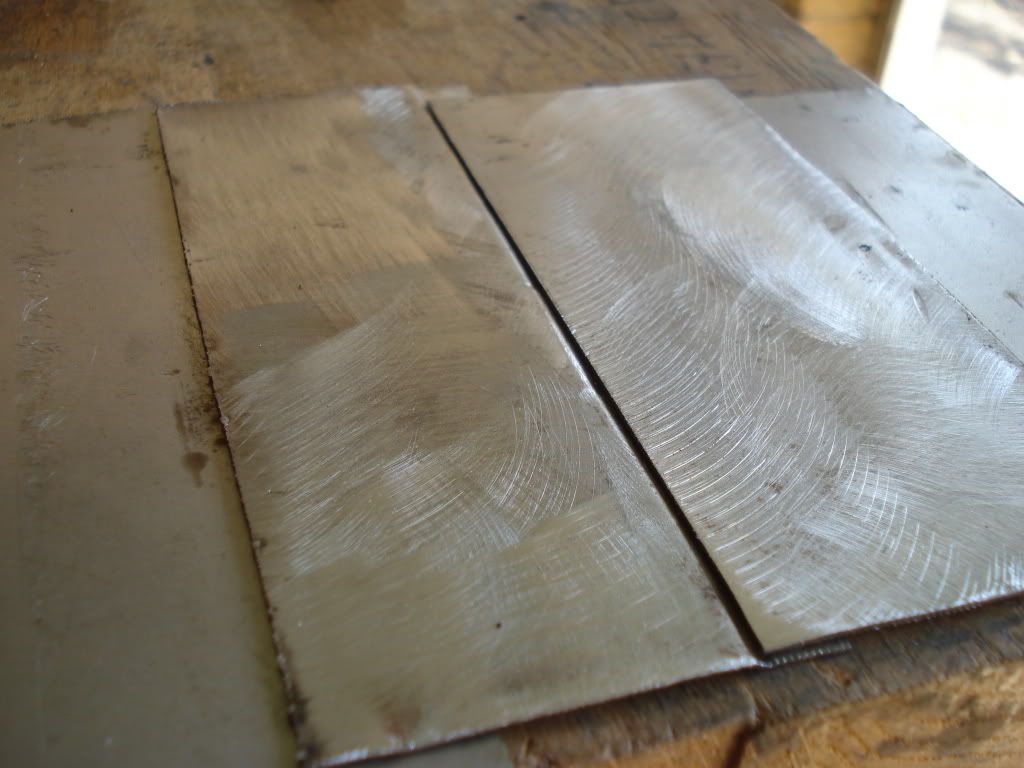 8:- Tack welding using Inter grips to clamp the two pieces. One tack every inch.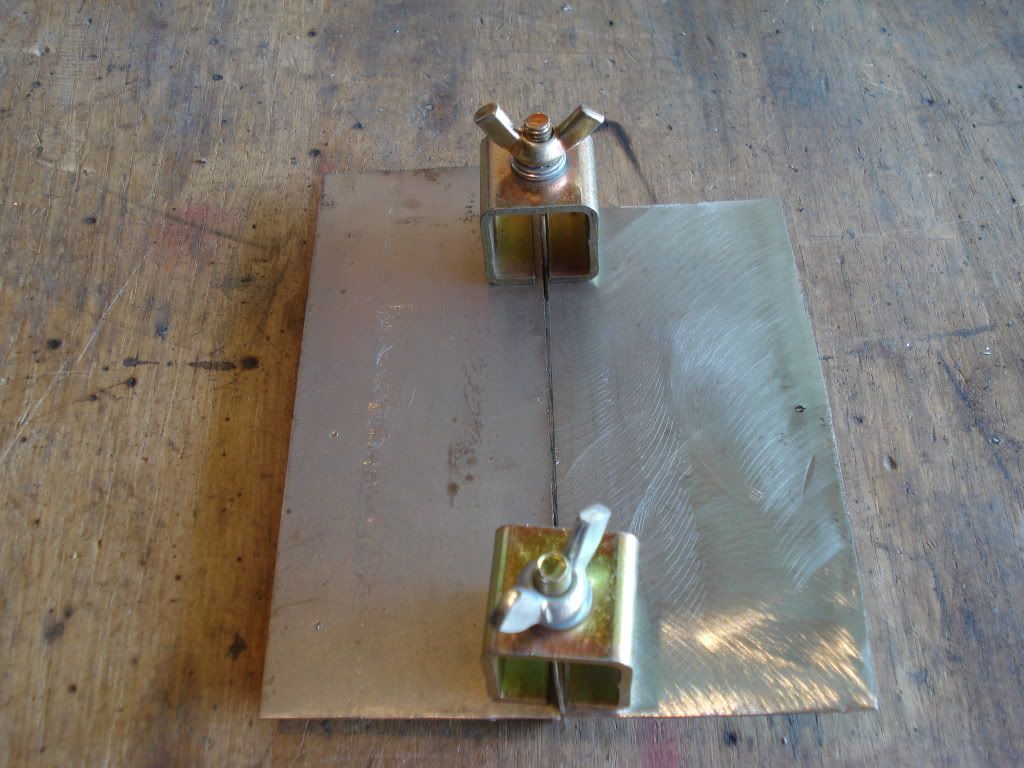 Edited by sonikk4, 01 July 2011 - 03:26 PM.