16v 1.3 Micra Powered Mini for Sale
Condition: fully running on the road
Price: £3000ono
Location: Southampton, sometimes Camberley Surrey
TAX: 4 Months
MOT: 3 Months - should fly through!
Mini City E 1988 60,000miles
1.3L cg13de nissan micra engine - around 90 bhp - 5 GEARS - great motorway compared to the original 1.0L a series
solid shell, minimal rust will pass mot)
Performance Things
Fully adjustable front suspension with adjustable camber arms and heavy duty track rods
gaz adjustable coilovers all round
rear beam subframe with adjustable camber
standard brakes (8.4 discs on front), however, a set of 4 pot metro brakes will be included in sale these just need new pistons and then will bolt straight on!
mpi petrol tank
Interior Stuff
bucket seats
fiberglass dashboard
acewell digital dash
custom centre console with illuminated buttons
chrome opening rear windows
6x9 speakers under the rear seat, 3" up front in the dash, nice unobtrusive system, won't be including the car pc i have been using to power them though
bad bits
paint
needs the tracking and geometry setting up (£60ish)
tyres are well worn but legal, also have a set of 12x6 minilites that i will throw in with the sale
I have tried to be as honest as possible with the car, it has been a great great car to me and never let me down. Super reliable and starts first press of the button. Great car to drive and if you put your foot down it is incredibly fast. My insurance is £600 all mods declared at 20 with 2 years ncb so don't think you won't be able to insure a modified mini!
Other than the paint it is a great car, and very much a street sleeper that will destroy most chaved up idiots. The chrome is all nice (tex bullet mirrors) and most importantly minimal rust (surface at most).
Since the last mot i have replaced the ball joints, front wheel bearings and the rear radius arms. Lots spent so properly looked after WILL last for a long time.
Please ask any questions you may have. This car WILL sell to the first person to feel the acceleration.
More pics to come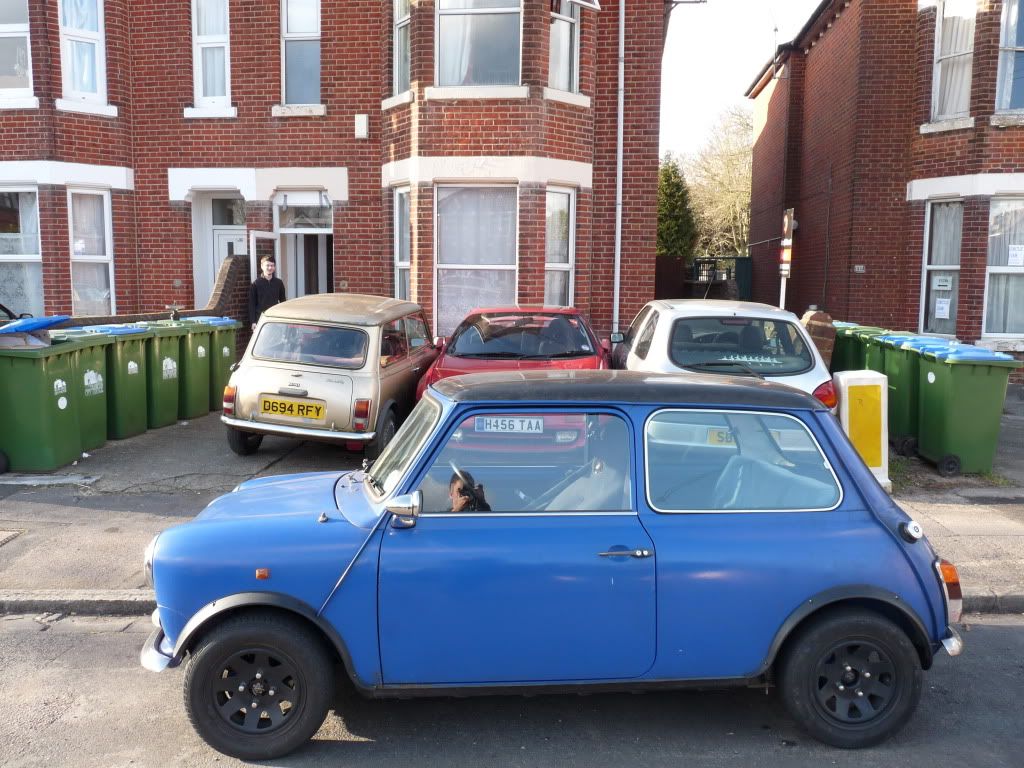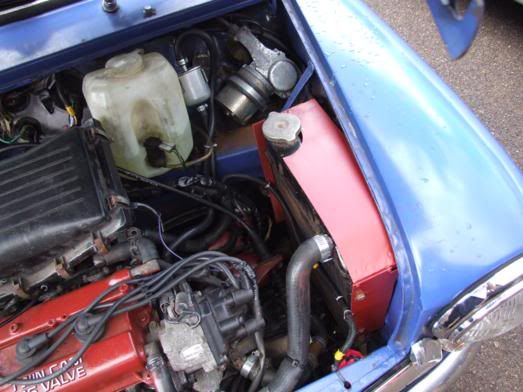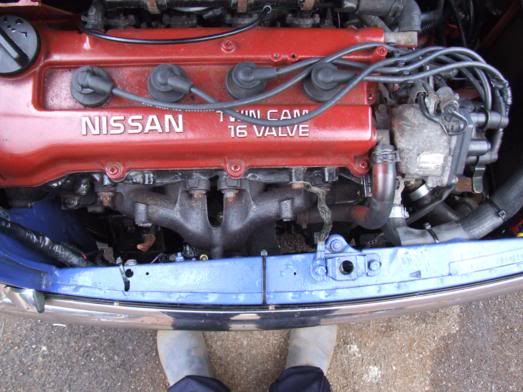 Edited by drummerian, 15 August 2011 - 10:01 PM.