Hi all, got hold of a load of Snap-On torches for sale, anodised aluminium, available in red, blue, silver and gold. Excess stock from a Snap -On dealer in the US.
Solid state LED bulb, rated at 70 lumens, they are pretty bright

It's a solid state LED so they never need changing.
As with most Snap-On gear they have a LIFETIME GUARANTEE!! If it breaks, send it to Snap-On and they will give you another or replace the broken part.
These are on the Snap-On and Mac Tools van for £29.99, I'm asking £9.50 each, posted First Class, which arrives next day. I'll include 2 Duracell AAA batteries.
Got 7 blue, and 10 silver, gold and red. No dibs, first to send payment gets one or however many you want

Reply here or PM me.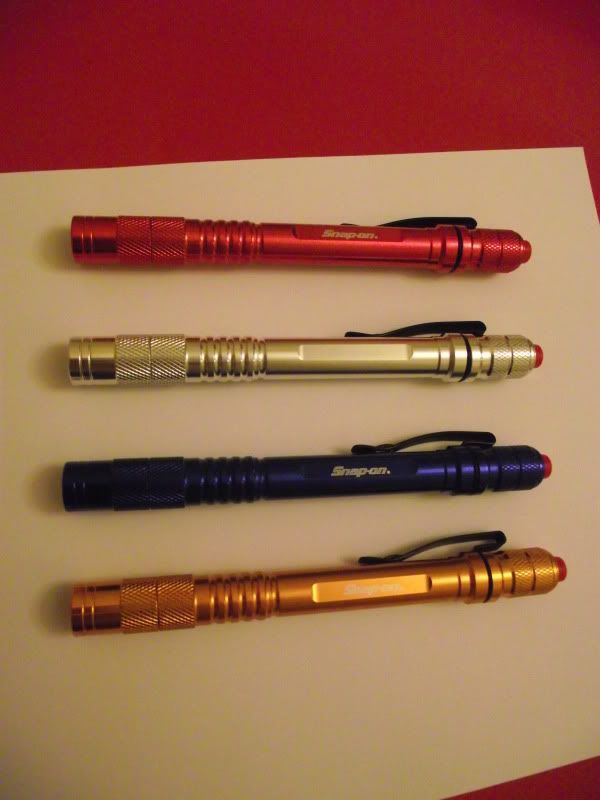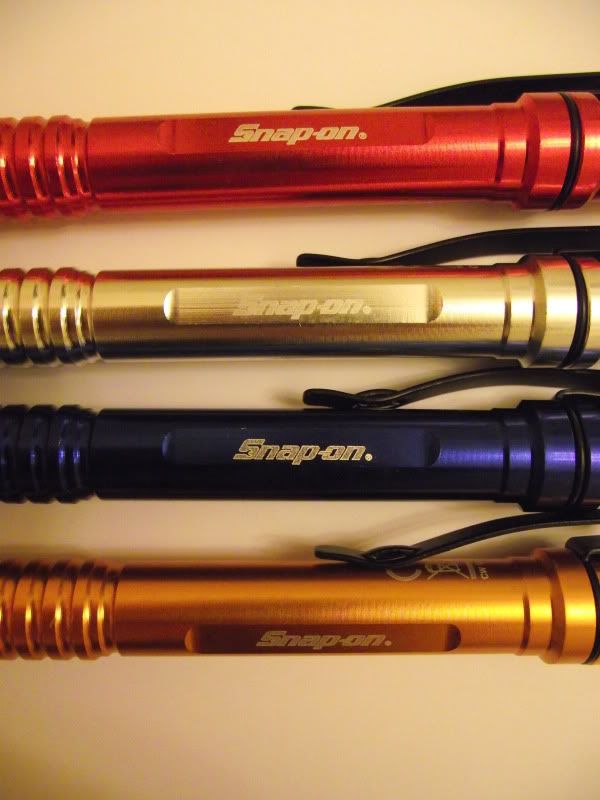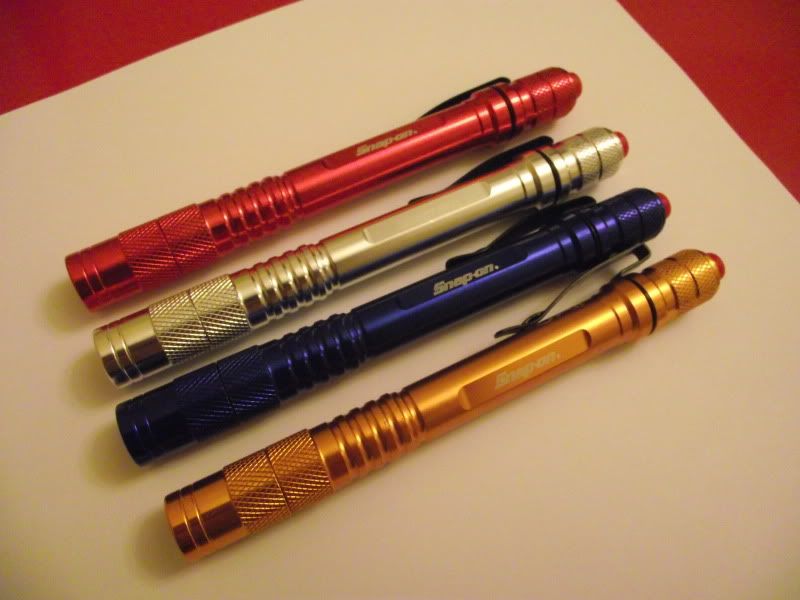 Edited by panelbeaterpeter, 22 October 2011 - 02:26 PM.