[IMG]http://www.url.com/picture.jpg[/IMG]

The above is the most basic form of the img tag. This will display whatever picture URL is placed between the IMG tags.
If you have photobucket, there is usually a set of common links next to each picture. Copying the IMG type link and pasting it into your topic, will show that image.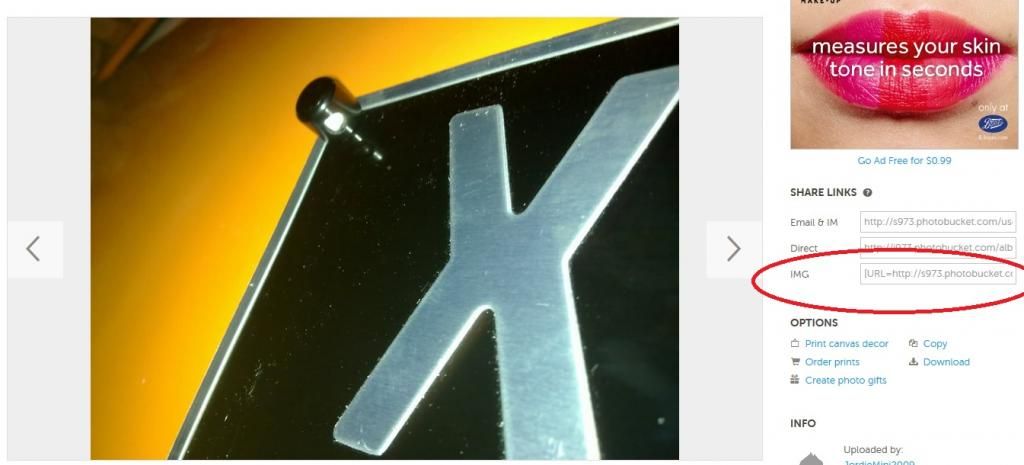 Eg.
[URL=http://s973.photobucket.com/user/JordieMini2009/media/clubman%20estate/30102010671.jpg.html][IMG]http://i973.photobucket.com/albums/ae219/JordieMini2009/clubman%20estate/30102010671.jpg[/IMG][/URL]

Will display.....