hello Not going to bore you with loads of details
i am currently unemployed but i possibly have been offered a job as long as i am willing to travel alot!
i was planning on building this minus and using as my daily drive but if i take this job next week i need a car that i can jump into monday morning!
its really not got much left to be done till it is finished
all the underneath has been painted old english white,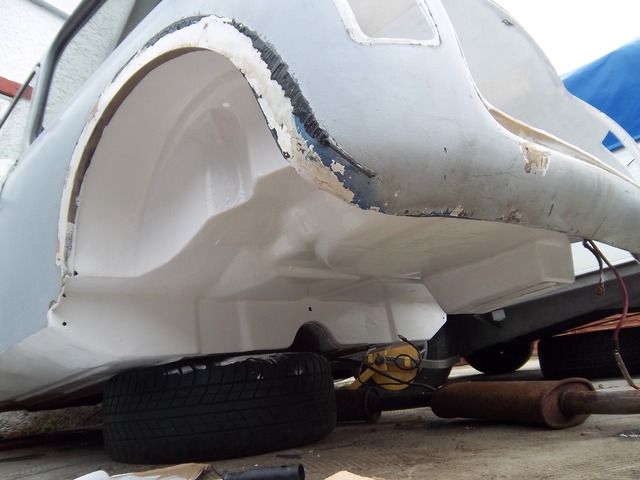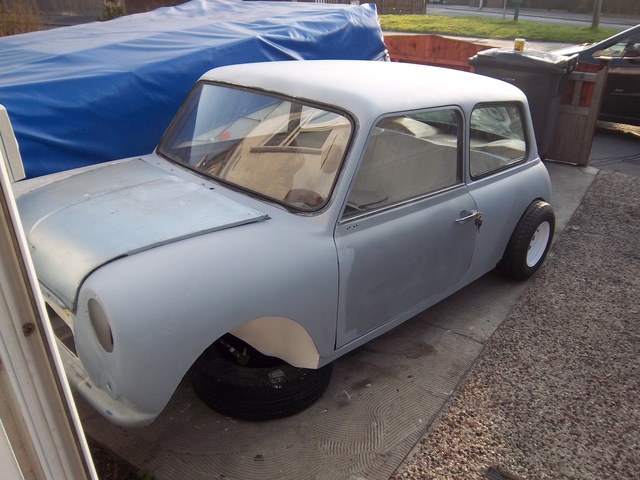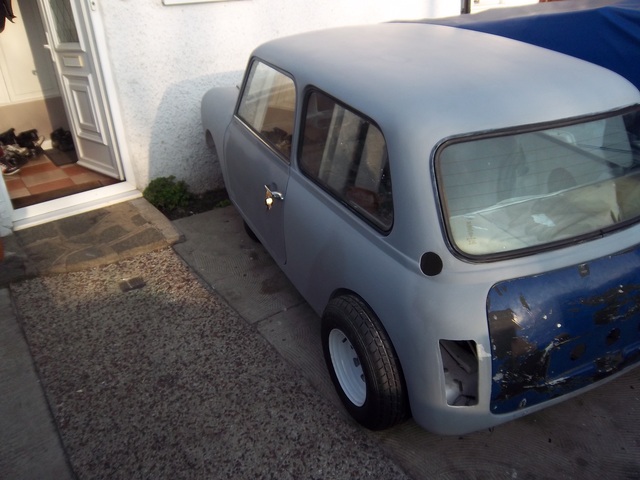 The shell has no cracks on it at all and is in perfect condition, all of the underside has been painted old english white,
the rear subframe and radius arms have both been refurbed and waxoyl'd accordingly and fitted with spacered rear drums and braided hoses along with some 1.5 camber brackets
the fuel line has been fitted inside the car and fibreglassed over for protection, the battery wire has also been tac'd in the car from the factory,
the rear bench is original and has no wood worm and is in perfect structual health, the front subframe is custom and only needs a few more pieces doing to it which i should have done before i come to sell the car.
The engine has had a full gasket set along with a stage 2 with larger valves and ports which cost £235 for just the work to be done! the plan was to run it on r1 bike carbs and megajolts but it doesnt look like i will have time for this! the engine should produce easily 110bhp!
when the front subframe is done it will also be fitted with a full 1.5 camber kit from minispeed along with all polybushes all round, the front breaks are original cooper s 7.5 discs and calipers with green stuff pads and grooved discs which are like new!
i am looking at selling rolling with the engine in place and the buyer only needing to do the wiring and fit some form of carb or injection set up
this is only a valuation and it is currently not for sale if i do not get this job i will not be selling this car, please take into consideration that these are very rare and are not your normal mini as it is made fully of fibreglass
the interior is non exsistant but i will have it all carpeted and trimmed in the next couple of days and fitted with some lotus elise red leather race seats which cost £200 on there own! along with a curley race dash
if i get around to it within the next few weeks the exhaust will be a full play mini set up with a carbontec back box
shells cost 1.5k+ on there own 2nd hand also this is not like the new minus's being produced as this is an original STATUS MINUS!
the minus is tax exempt and was number 12# off the production line,
1.5 camber all round
adjustable tie bars
poly bushes all round
7.5 discs grooved
green stuff pads
cooper s calipers
hi los all round
decent cones fitted all round
lightned and restored rear subframe
recon radius arms
spacered rear drums
4 decent shocks recently fitted
boot area painted old english white
bronze poly windows to be fitted to the back and sides
acoustic carpet the interior and fit a suede headlining
lotus elise mk2 race seats (RED LEATHER)
Snap off steering wheel
5 Speed Gearbox + REVERSE
2 custom made doors with new outer and inner skins
modified pedal box
custom fibreglass cooper s bonnet
all new window rubbers
additional rear subframe mount + brace
new rear brake shoes
mk2 rear lights
(i will supply the car with the original ecu from the donor car, along with all the wiring injection manifold and dizzy also i will also supply the alternator, and switches)
Edited by blister, 20 March 2012 - 06:03 PM.