I bought a few tools from Harbor Freight that came in very handy during the gearbox replacement on my car. The first one was their movers dolly, the smallest one that is pretty cheap, that supports the engine perfectly and allows you to move it around your garage with very little effort. I also made a cover for it with their "tool box liner" so I could take the engine outside and clean it with the garden hose.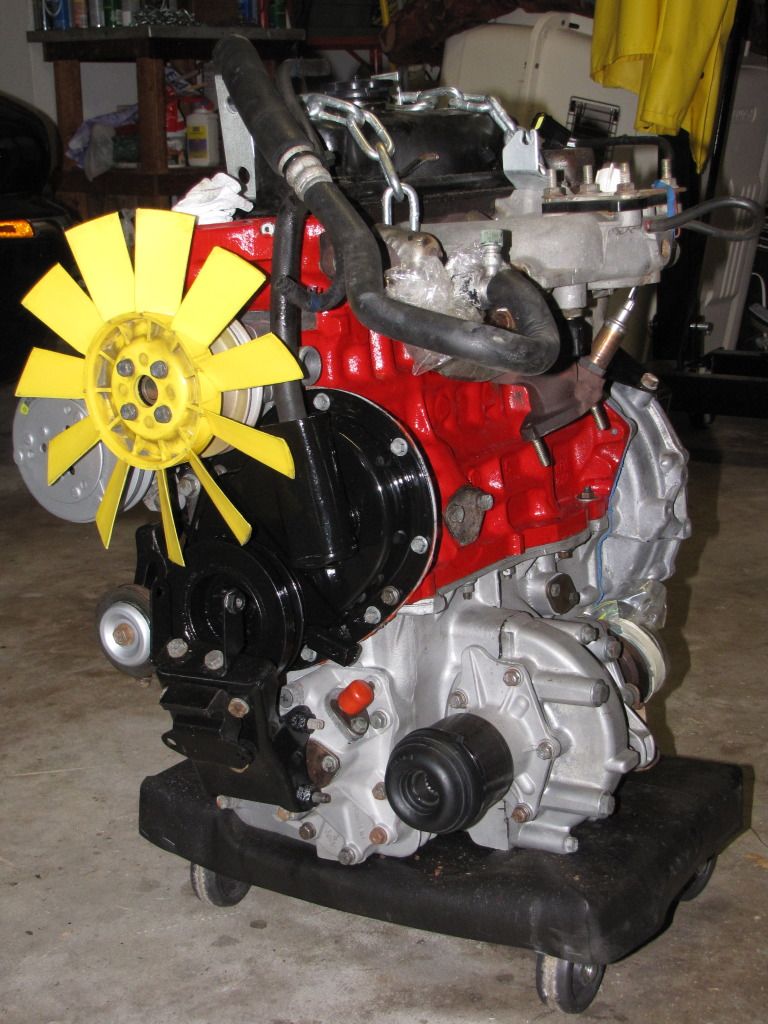 The next one is their Blind Hole Bearing Puller that I used to remove the idler gear bearing and bearing race for the input shaft. I did have to pull in a downward direction to make it work. So, I used a wooden frame cantilevered out from and clamped to a table. I pulled through the middle of the frame and they came out with 3 to 5 hits.
Edited by xrocketengineer, 05 October 2012 - 09:38 PM.