This still has warranty till feb 2014! apart from the gearbox as that was built by guessworks. so you know its good!

 which i think theres a month warranty left im not too sure.
it ran 92 bhp at SMMC about a month ago.
I need to get another car, so i need the money from this to do so. PLEASE FEEL FREE TO MAKE ME AND OFFER AS I REALLY NEED THIS GONE! 
The block has been built by Jonspeed, its a 1340.
Lightened Flywheel, Kent Duplex Timing Chain with a 286 Kent Cam
The head has been built by Cylinder Head Developments 36mm and ported and polished/skimmed with leaded inserts
The gearbox has been fully re-built by Guessworks, 2.9 FD uprated diff, close ratio gears.
Running on a Weber 40 dcoe - comes with new trumpets, filter, old style 5" maniflow manifold, mangoletsi throttle linkage and the weber has been rebuilt, new jets, all the silk has been taken out of the passages. very good runner. i never used the choke on it as you dont need to at all. so I've made a gasket for it and sealed it off.
Running in tuned by Aldon engineering. 
Tuned after running in by SMMC (amazing by the way)
Genuine Kad quick shift with lift reverse
All ancillaries, new uprated plugs and Leads, New uprated Turbo Clutch.
The photos that follow are before it went, obviously its a little bit more dirty as ive ran it for 2K miles BUT if my price is met, i will include my rebuilt HIFF44 with choke cable and the manifold for it, s/s RC40 exhaust centre exit with silencer link pipe (both 2 weeks old) AND i will clean the engine when it comes out and use what i have left of the paint, and give it some fresh coats, well as much as i can :) (partially done already :) )
As im just that nice

only two things to keep in mind, the engine stabiliser bolt snapped of, so when i take this out i will try my damdist to get it out for you :) failing that i have got a MINIMINE engine steady that is currently on that you dont need that bolt :)
If this does sell i would require a small 50 pounds deposit to secure it :) But I want it picked up or whatever within 1 week if possible.
Right time for some pictures...
as it came out TODAY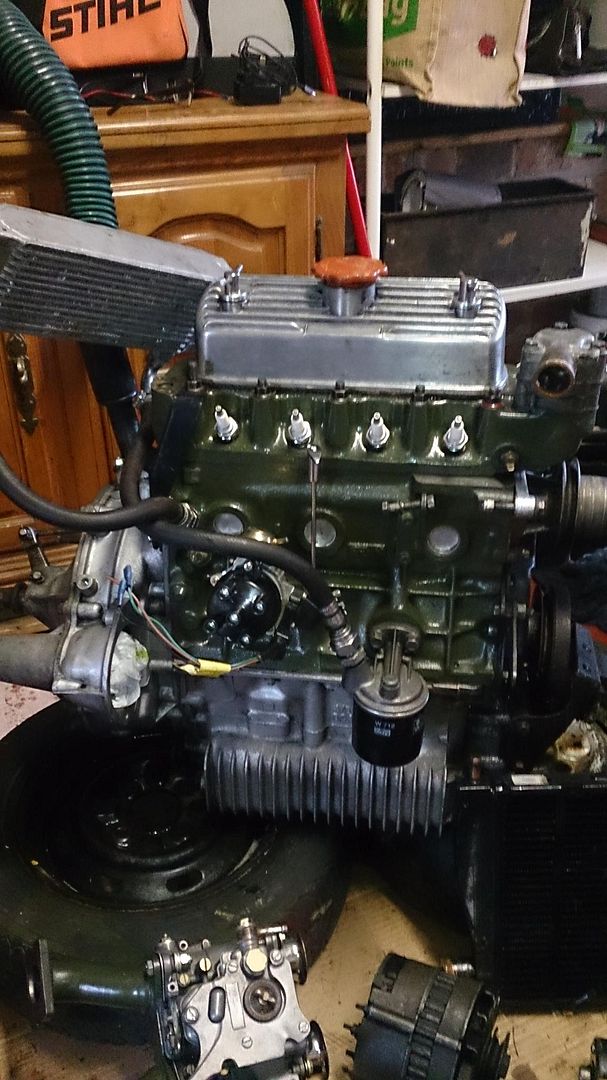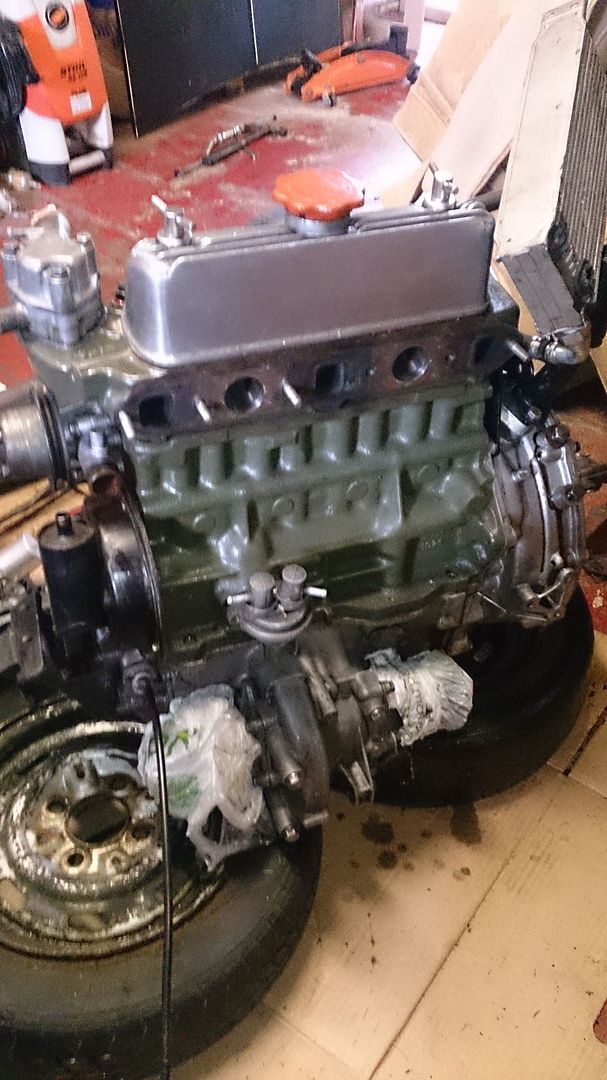 the maniflow (manifold not included) exhaust pictured ide be looking at an extra 100 pounds.
as it is custom built by maniflow
and picture BEFORE it went in