Hi, thought it was time to start posting some photos of my project.
The plan is to design, fabricate, prep/paint and engineer as much as possible at home in my garage.
Its aim to be a road legal track car used for the occasional mini event. 
Wanting to be different I have looked at many engines but find myself biased towards the powerhouse that is Suzuki,
a bulletproof, tried and tested engine with plenty of potential.
Mk1 styling, lightweight, minimal but fit for purpose, understated paint job, nothing garish.
Feedback and ideas are greatly appreciated.
I picked the mini up from where I was storing it and brought it home mid October.
The current deadline is to have it ready to use February 2016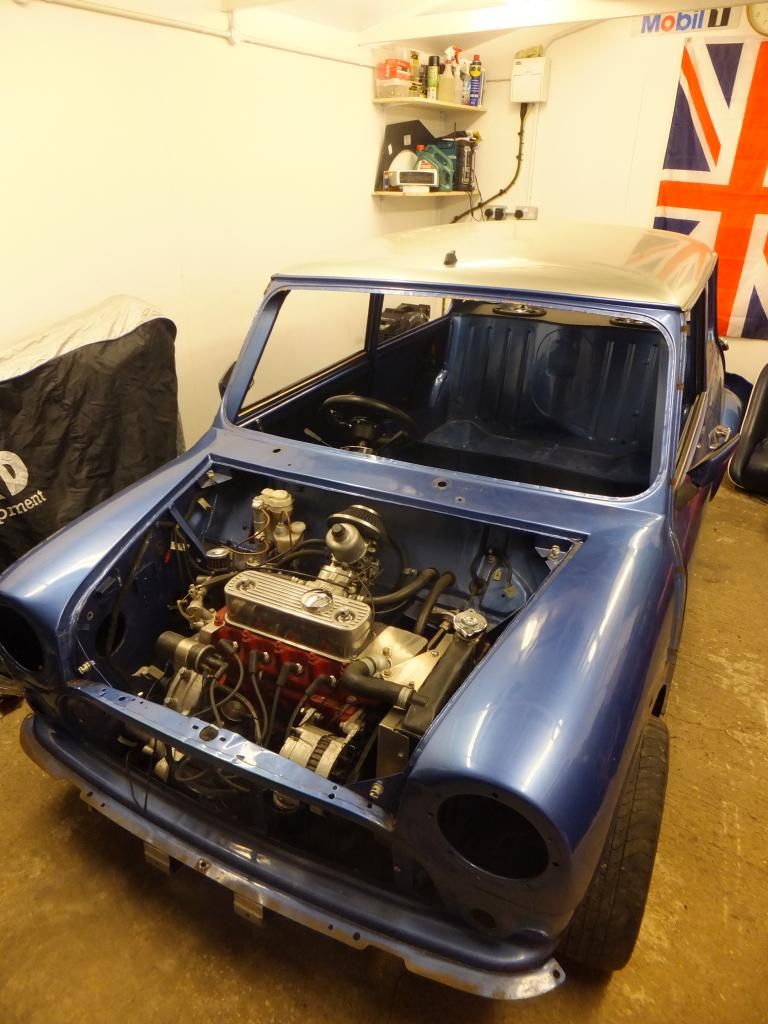 So the stripping begins..