Hello TMF!
Figured I'd start a fresh new official build thread for my 76 New Zealand imported mini 1000. This is the day I brought her home....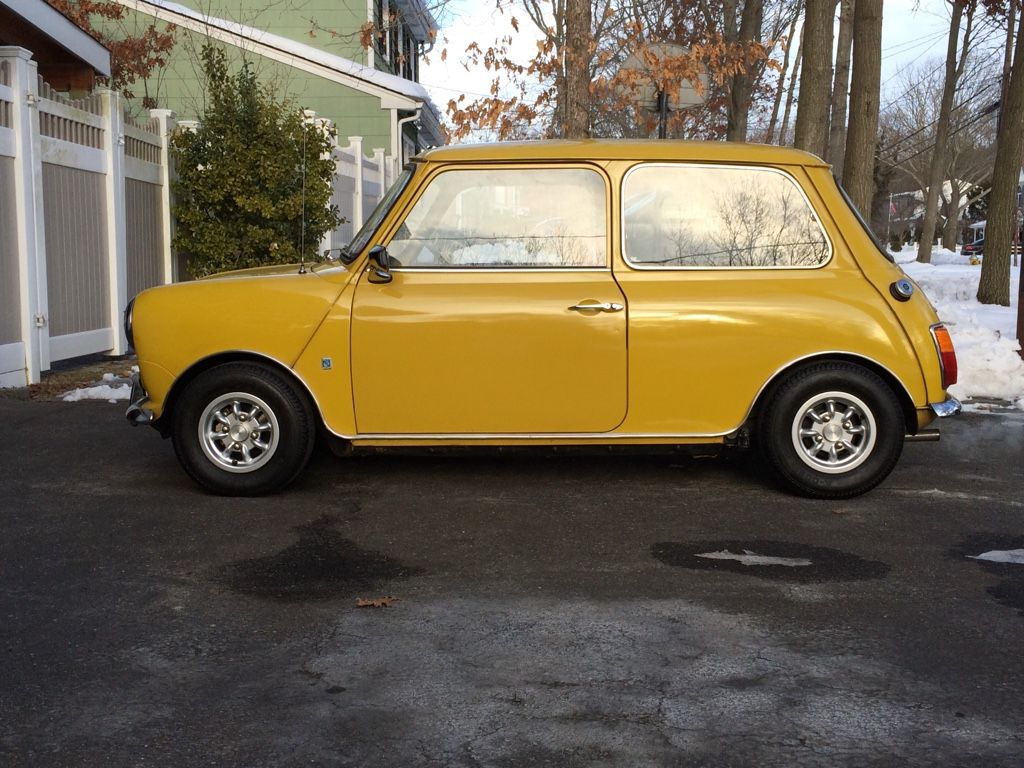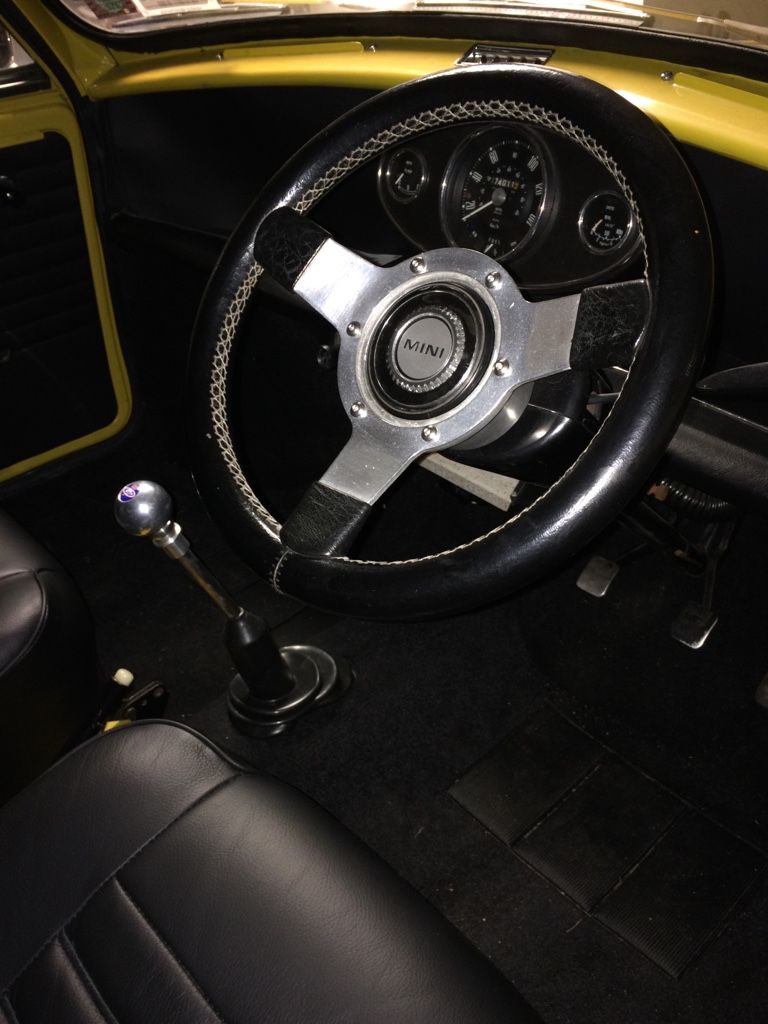 A little back round and some previous builds.
I was an aircraft mechanic in the military from 95-01. My love of the classic mini came to life was when I was all over Europe in the late 90's. Always a car lover since birth like the rest of us here. My first real build was my 02 subaru wrx, I ordered new and was delivered one of the first that were available in the US. After a year of building, swapping out the bran new motor for a jdm Sti motor in my driveway (no lift or garage!) and tons of parts thrown on her, I landed a 3 page spread in super street magazine. 4/2003.
Help my dad build his 55 chevy, and tweaked on his z06 corvette.
Since than, life happened...I met my awesome wife, had 2 incredible kids and our busy busy schedule started. I still tinkered with cars and jeeps. I've done my daily driver build, jeep jku, and also rebuilt an 86 mini that I never should've sold about 8 years ago. I still regret selling her off. Than my the most recent project was a datsun510 that I ended up selling before completing the sr20det swap and restore. (Time was the major issue)
Ok back to my little ray of sunshine....
For the past 8 years(when I sold my first mini) My dream buid I would day dream everyday about was a a reliable, standard metal front end that would look totally original but with a fully modern drive train underneath. No flares, but low somehow tucked classic but modern mini. So I've started saving and looking for the right car to do it this to and found gem local about 1 year ago.
After getting it I was torn to cutting her up since she is so nice and clean. So I put 7.5 cooper s brakes, every new adjustable suspension components on her, 4 point cage, lowered her down as low as she could go. Than added some other goodies and thought I'd be happy.
Nope...
Need more power/still not sitting how how I invisioned.
Researching, researching......I ordered a supercharged 1275, but than cancelled, wanted a more reliable big horse power power plant... more researching......thought about building my friends 1275 block for a turbo motor. Same thing....This would also be a lot of $$ and still not all what I was after.
Reliable, streetable monster that would be driving almost daily, not in the garage or a trailer queen.
I only could wish I had free time an a garage that I could do this all on my own but life for me is way to busy. This is the first time I won't be doing 90% of my own work! Needless to say I'm little sad about that.
So than I found mcgees custom minis! Total game changer!! I started talking with John with his shop, "McGee's Custom Minis," and I've decided he was the perfect guy to help me build dream. I'm stoked that John an I have the same ideas of how/what these cars should be.
Low, clean,fast! I know she's in great hands!
Here's me Dropping her at Johns about 2 weeks ago!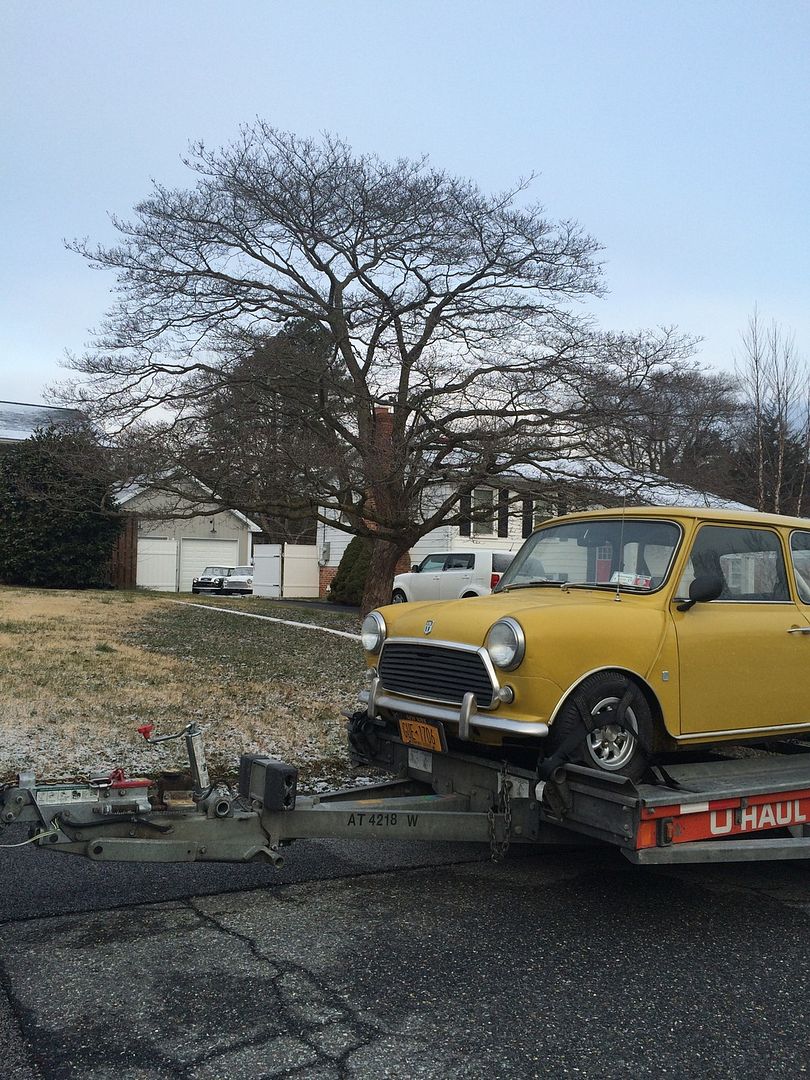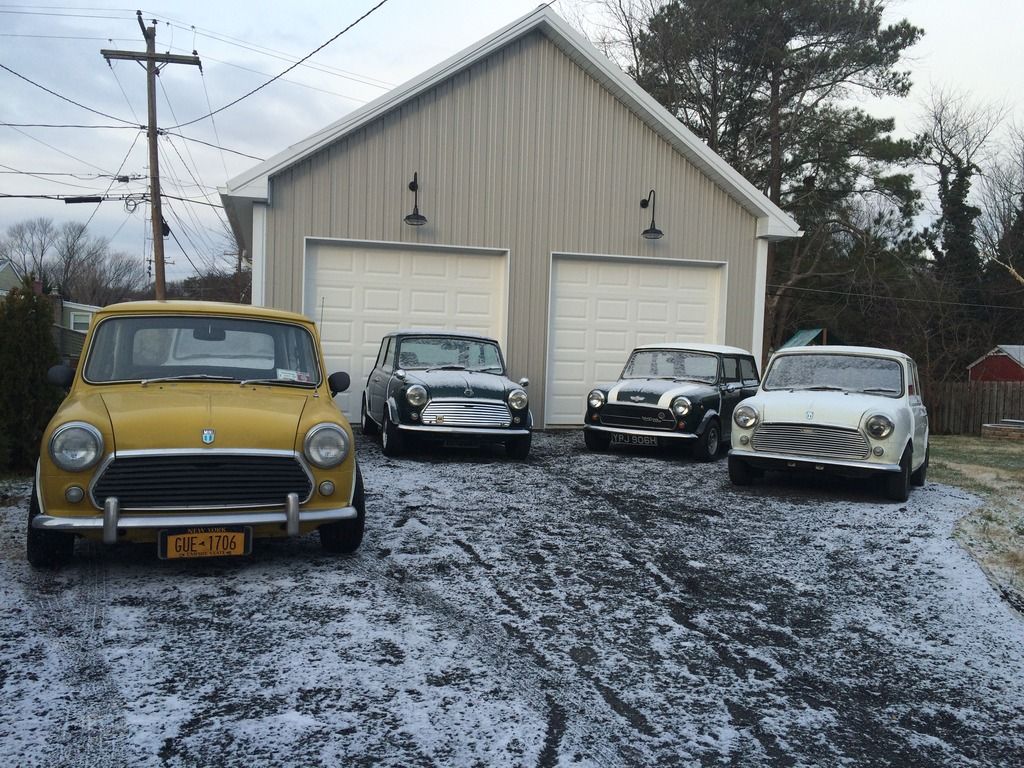 We plan on going out of the box on this build and try to do what's not the norm....you'll have to stay tuned to see!!;) (If all goes to plan)
So here's the build sheet/some parts
-d16 built with all the goodies,
Arp studs, rod bolts, stage 6 rocket cam, itb's, hondata, custom tranny with a 3.7 FD and mfactory LSD.
-Custom frame that uses an all speed frame as a base
-new bomber style seats,
-simple gauge set up
-cooper s wheels
-Mini sports 4pot brakes
-gaz adj shocks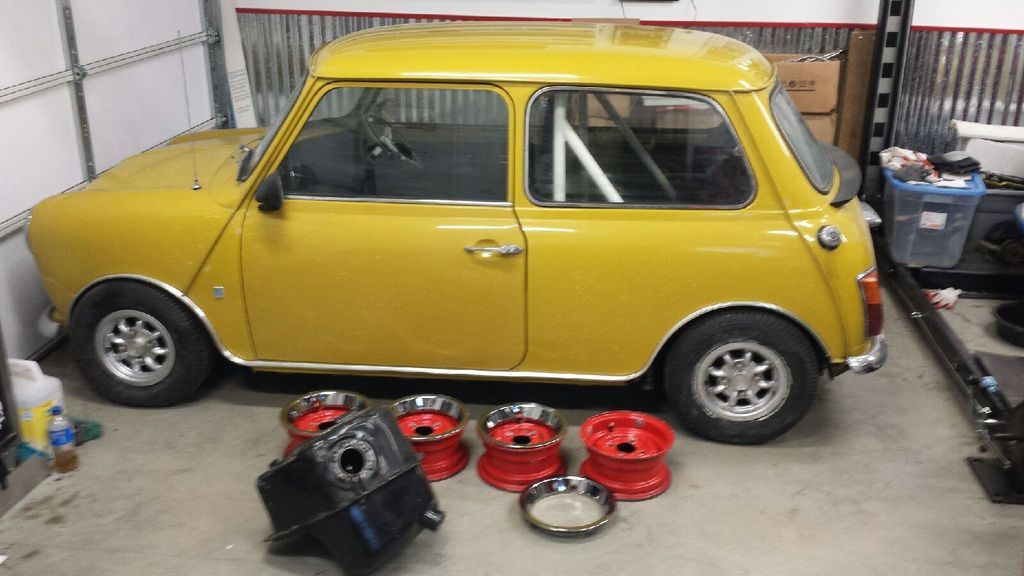 There are a ton more but thats some of the good stuff.
A lot more pics to come, looking for a 4 month turnaround. Than off to my bro-in-laws body shop for a respray to clean up a few areas that will be effected after some welding is done.
This has been a long awaited project and dream of mine. Might get some hate and that's ok, just remenber she started out as a mini 1000 not as "s" or special edition car.
Can't say how excited I am to see her come to reality!
And a big thank you to John! He's just as enthusiastic in building these mini's into little monsters as I am!
More pics to come! Stay tuned!!!
(⊙===⊙)
Edited by mini-fvr, 12 February 2017 - 11:55 PM.