Hi Guys, whilst i have another thread going reference my 1380 A series, i thought id share my other project
Basically i started with this!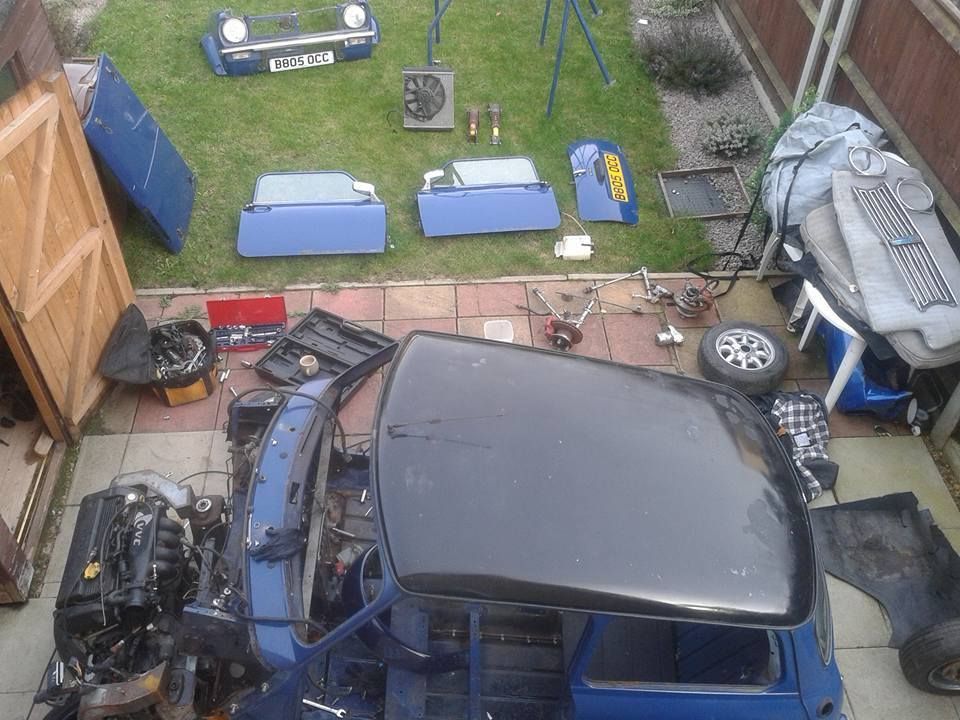 A 70% completed home built subframe, a slightly rusty mini shell and a collection of wiring looms and many other parts.
It had the dreaded over sills, holes in the floor and rusty doors.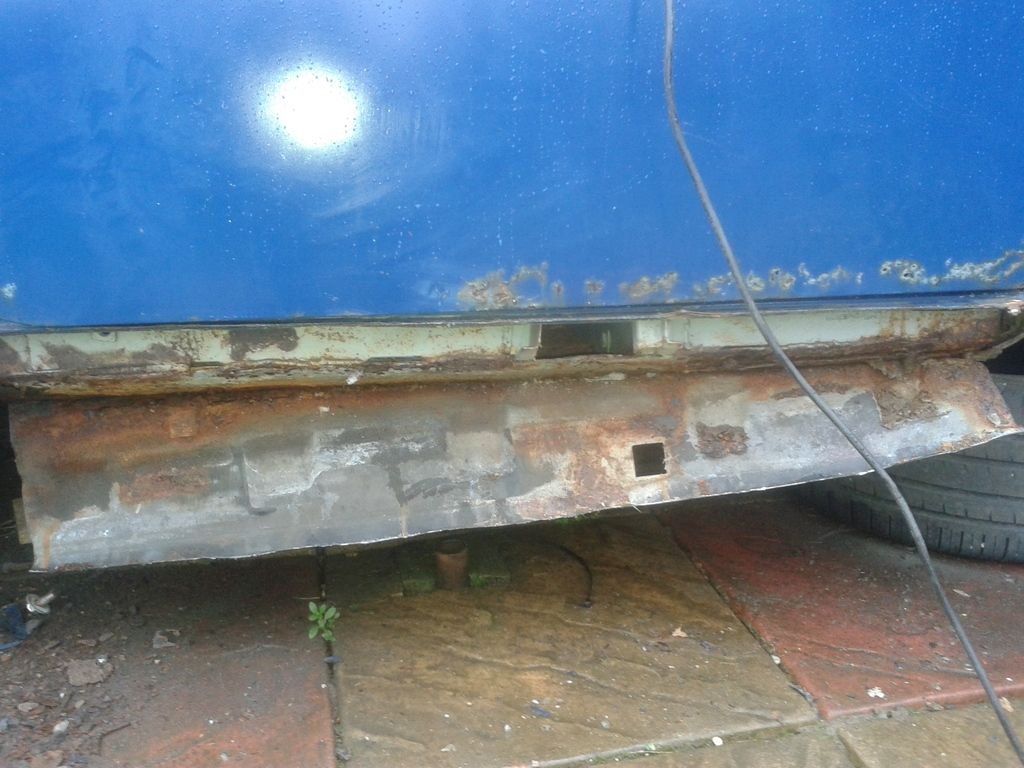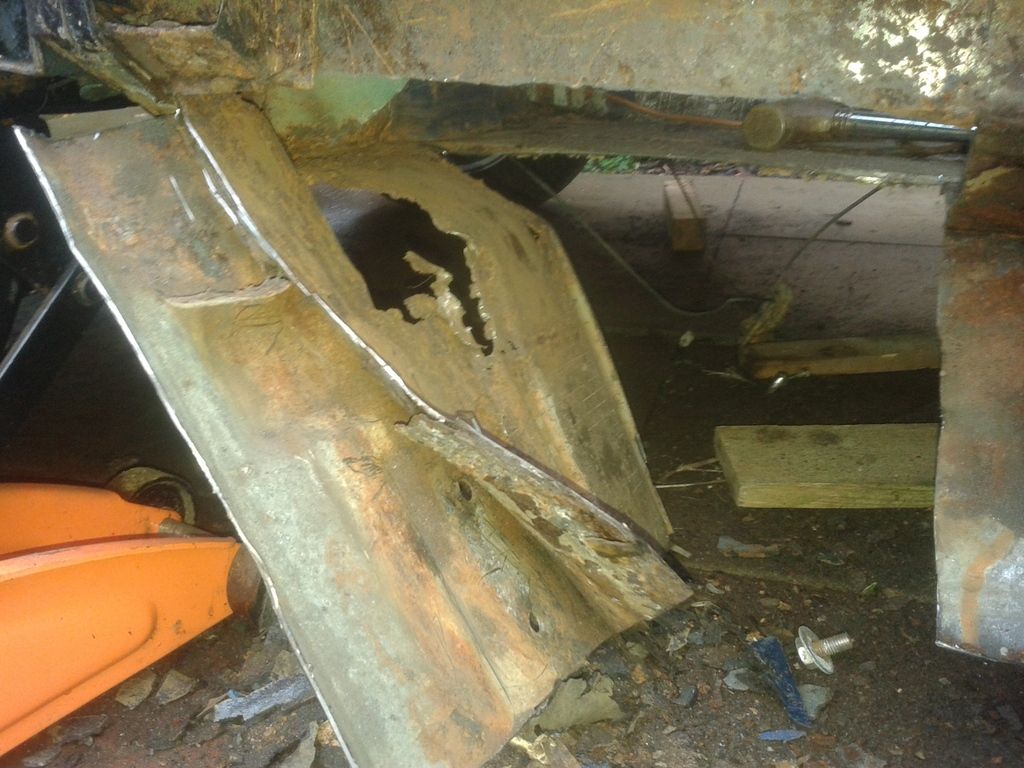 After replacing the sills, holes and door skins i had a semi decent shell, i  then set about refurbishing the shocks and standard wheels.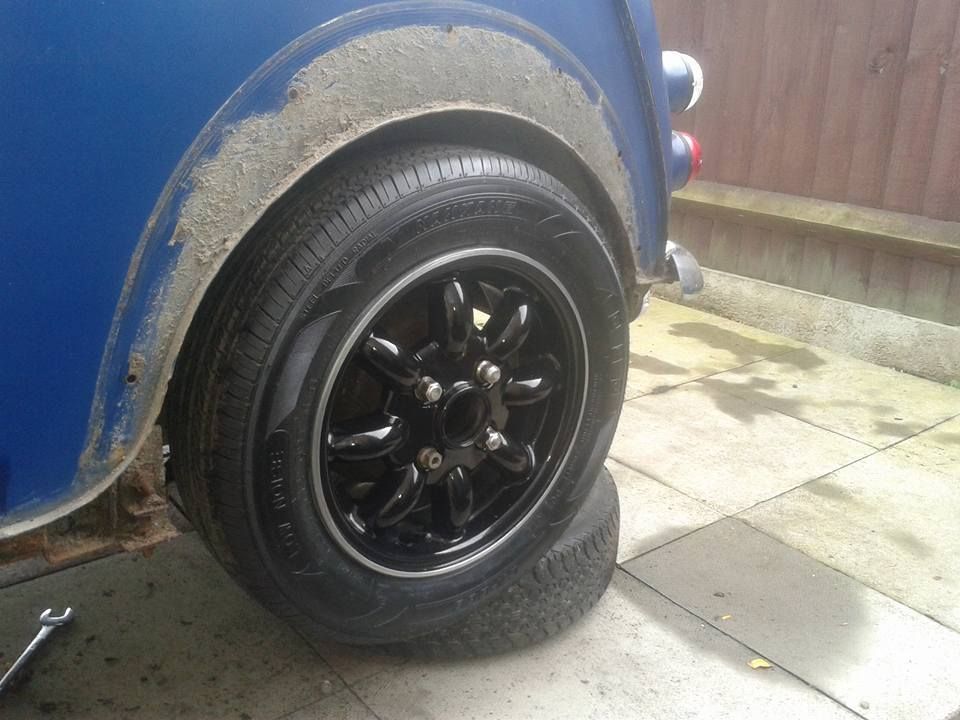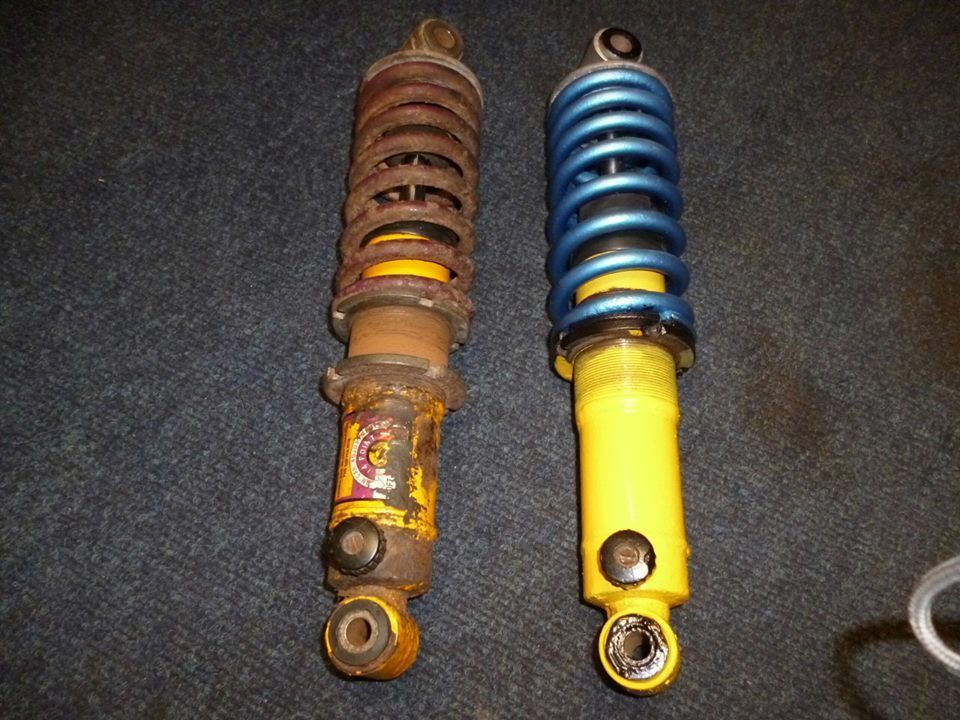 I then started painting the shell, this was done on a budget using Rustoleum Combicolor and my Wagner W550 electric spray gun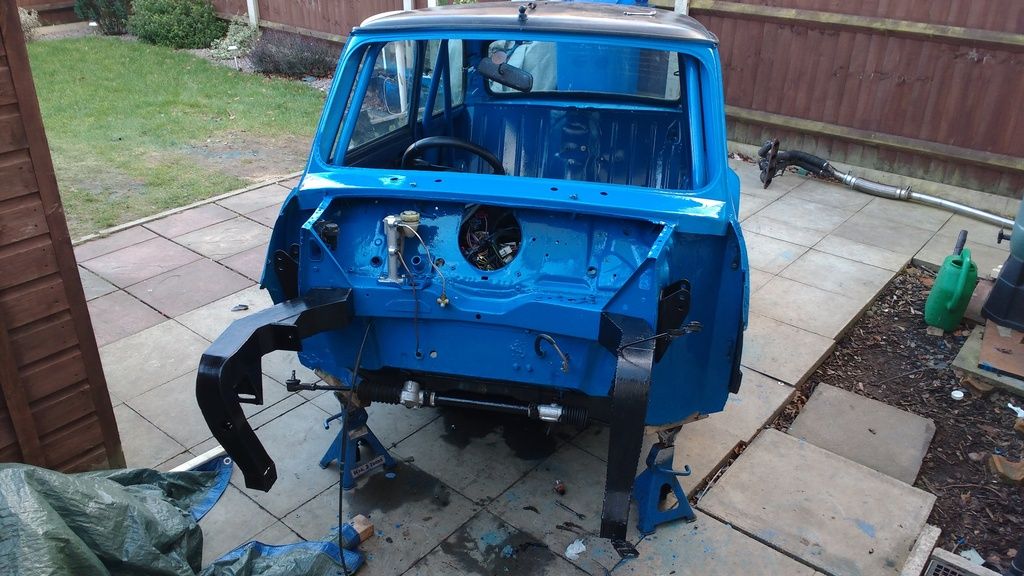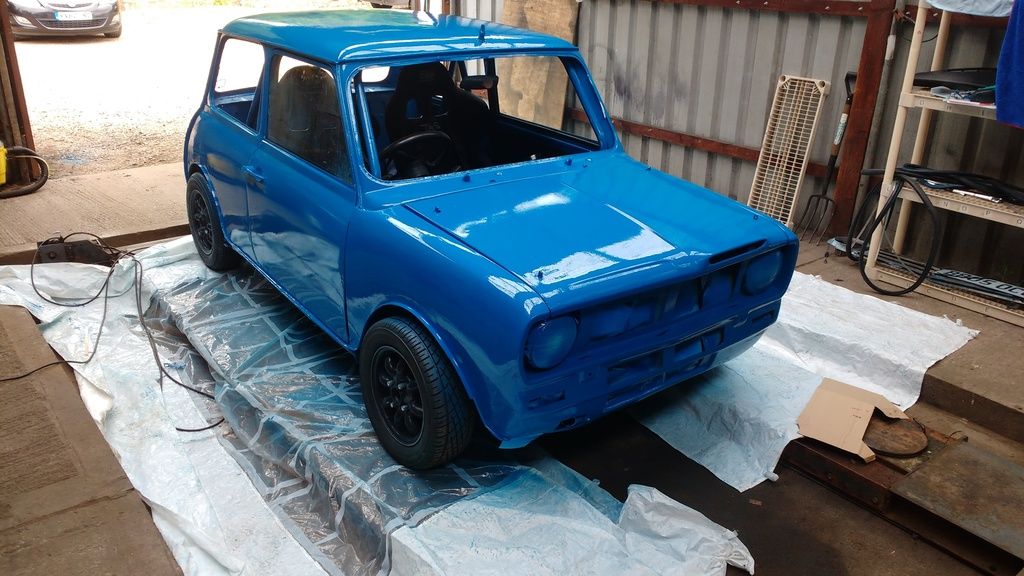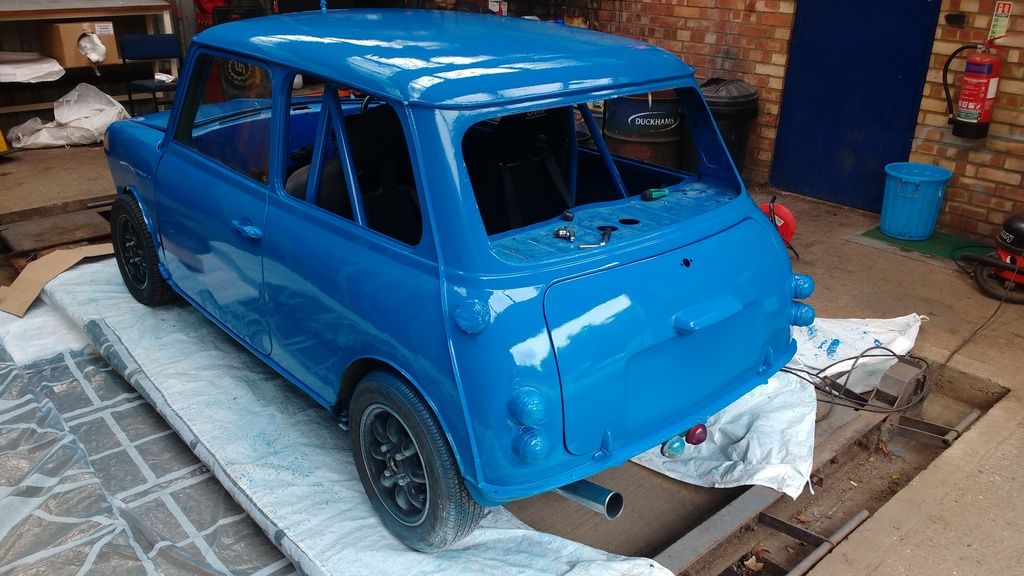 It then took me about 2 weeks all in fully sorting the wiring... Its running the complete rover wiring loom spliced into the mini lights, wipers and fuel sender.. I have kept the diagnostic socket and remote immobilizer as well!!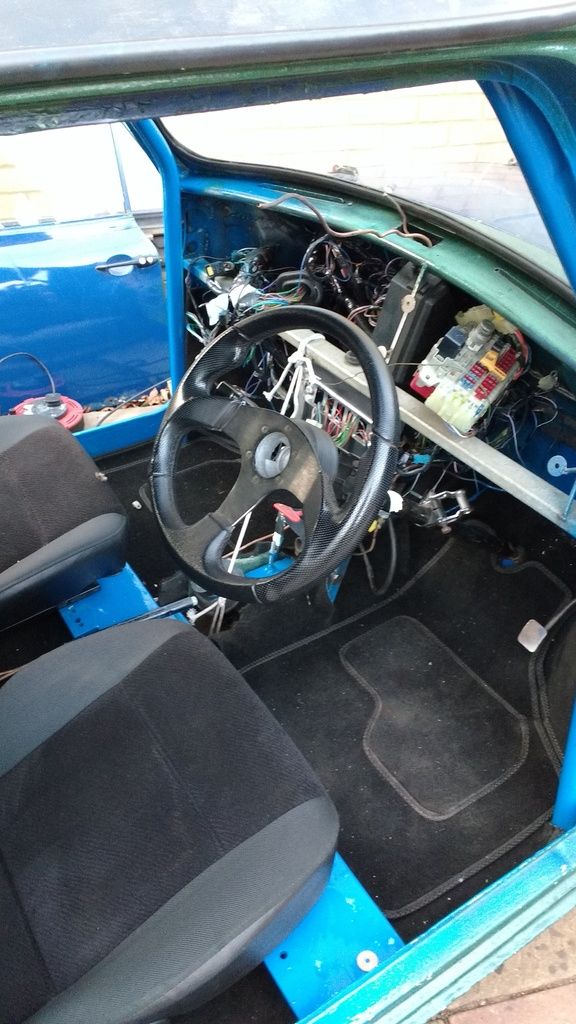 After the wiring headaches i set about getting it running! after about a week chasing a broken fuel pump wire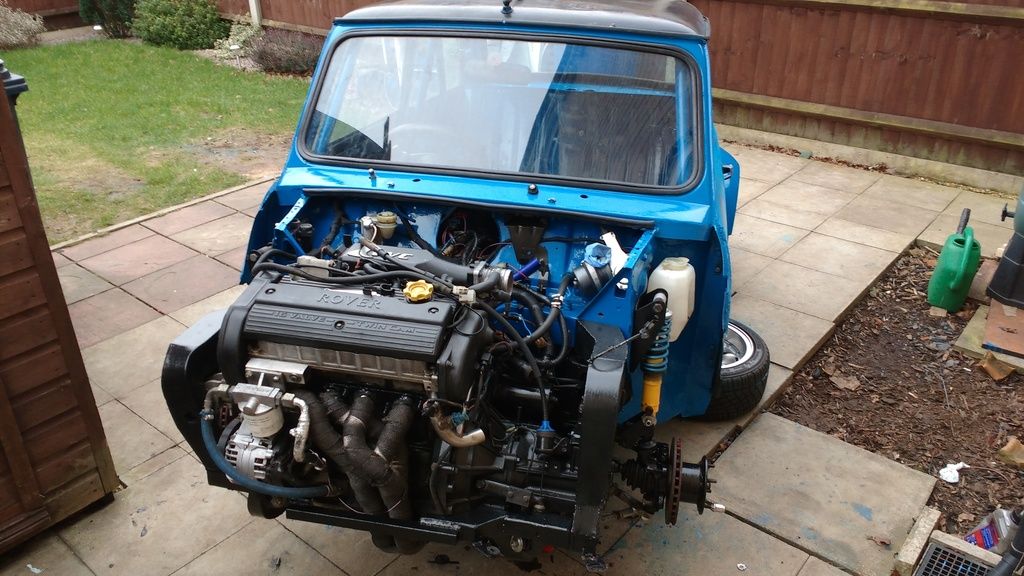 First start Vid!!!!!!!!!!
Now once running i had some issues.. my first gearbox that came with the car was strap!! so after doing some homework i sourced a 1.6 MGTF gearbox, had it rebuilt with steel caged bearings and a Quiafe ATB diff.. 
I had issues with my modified oil filter housing leaking so replaced my this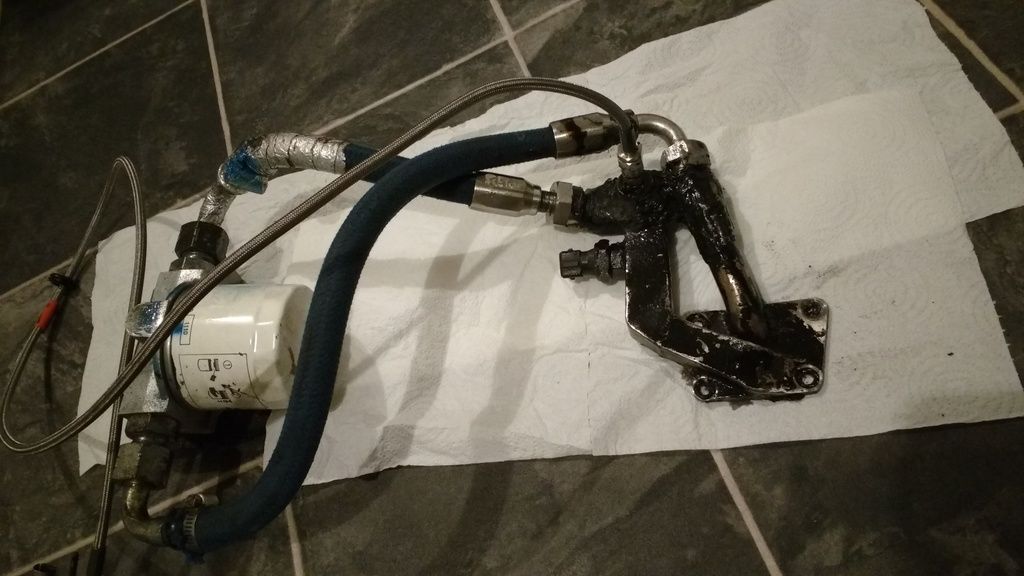 with a cut down standard part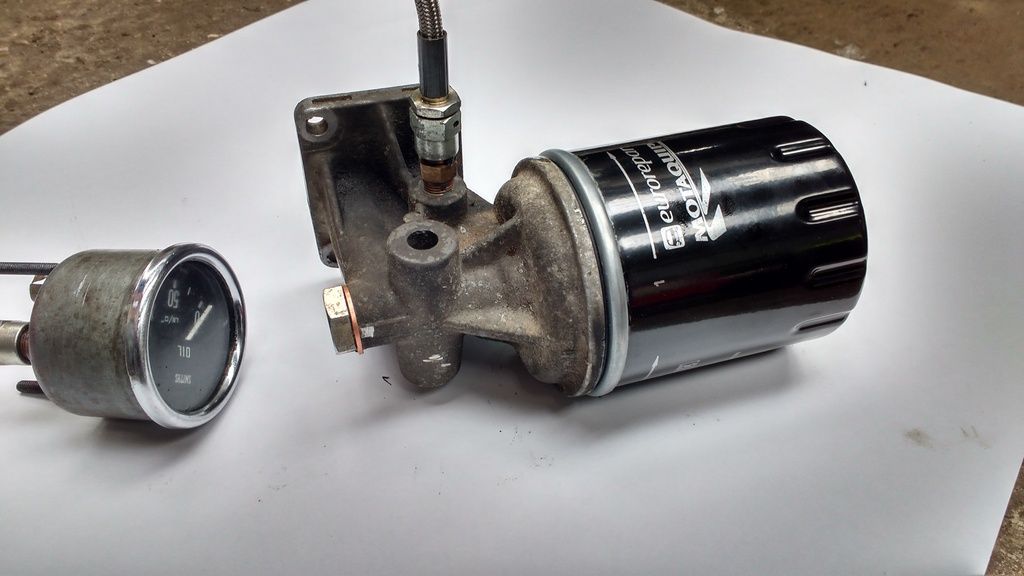 .
My Last major issue other than smashing a CV joint is that it wont not rev past 6500RPM, it have a K maps ECU with a 7450RPM limit..   After some homework and a brave pill we found it was a VVC issue, infact whoever done the headgasket on it before must have set it wrong when rebuilding it.
This was the ideal time for new cambelt kit, water pump and cam/crankseal gaskets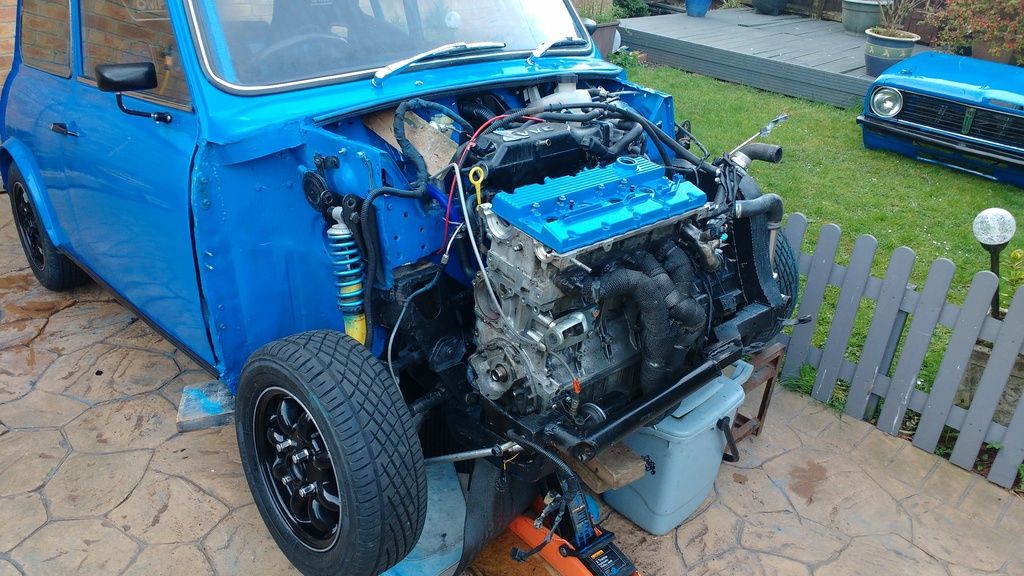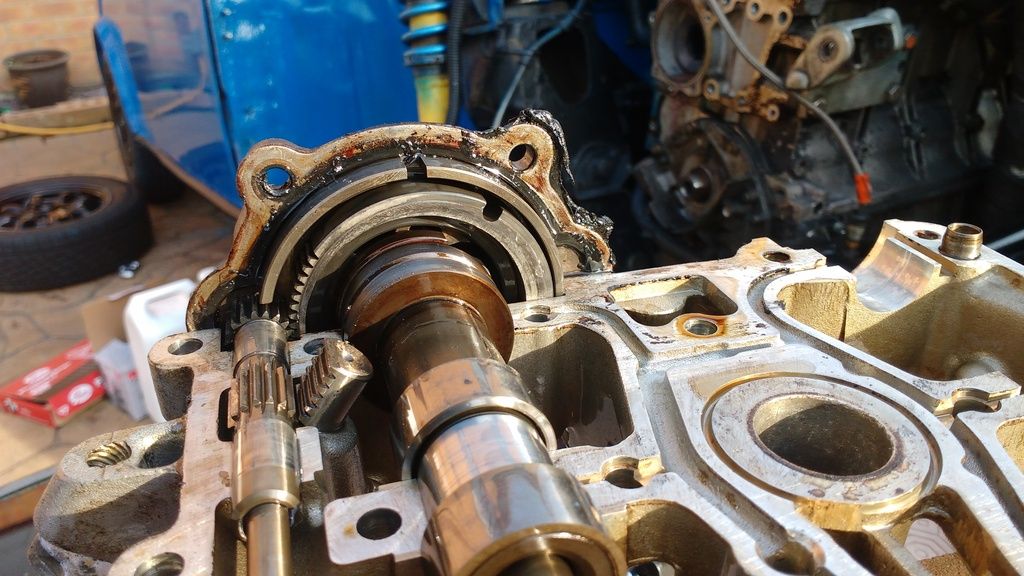 Its now running and sounding good!
At first fitted my large wheels and arches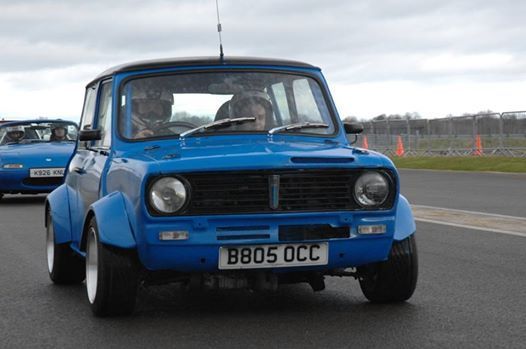 But have more recently gone back to a more standard look.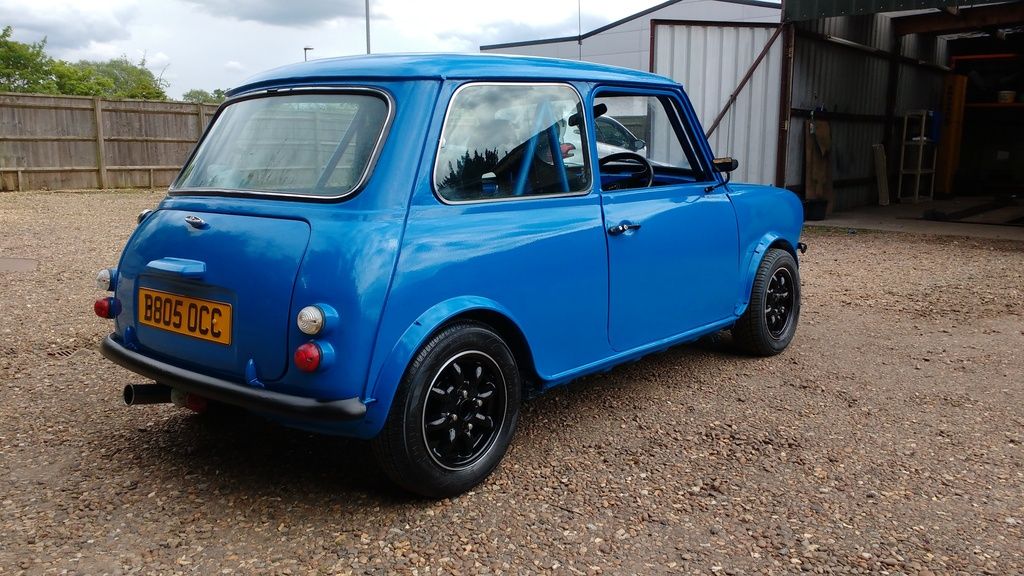 .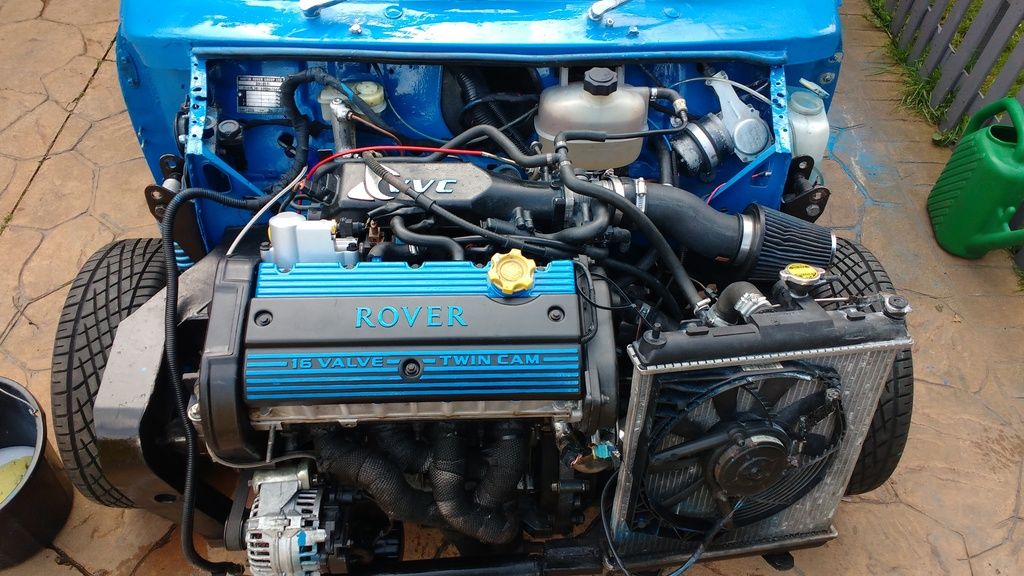 Thats about it for now, but I have a set of Polycarb windows on order along with some sticky tyres for the upcoming Trackdays and Santa Pod events..
Basically current spec
1.8 K VVC 145 engine, with 52mm ported throttle body, light porting to the head, full race exhaust, K maps race map ECU with 7450rpm limit ( estimate around 160/170BHP)
PG1 gearbox with steel caged bearings and Quiafe ATB with with custom made driveshafts
Spax coilover conversion kit with rear beam and uprated springs
MG Metro 4 pot calipers with vented discs, Mintex M1144 pads, braided pads and bias valve.
6 pot rollcage with OMP TRS seats and Harnessess and a fully stripped interior
Id like to try get it down to 600KG and upto 180+ i
Thanks
Chris
Edited by CPC, 30 August 2016 - 08:37 AM.