In my lunch hours at work I am gradually working away on some classic Mini CAD work.  My plan is to use it for my upcoming HND graded unit project so I'm trying to make it as accurate as possible.  It helps that I work in engineering and have an inspection department at my disposal though

Anyway, I'm starting this thread to track my work.
Here's my first little assembly, an adjustable tie bar.  Made it 'flexible' so I can specify how far the end piece is threaded (will do the same with the bottom arm etc) so in future I can change the caster/toe/camber when the full assembly is complete.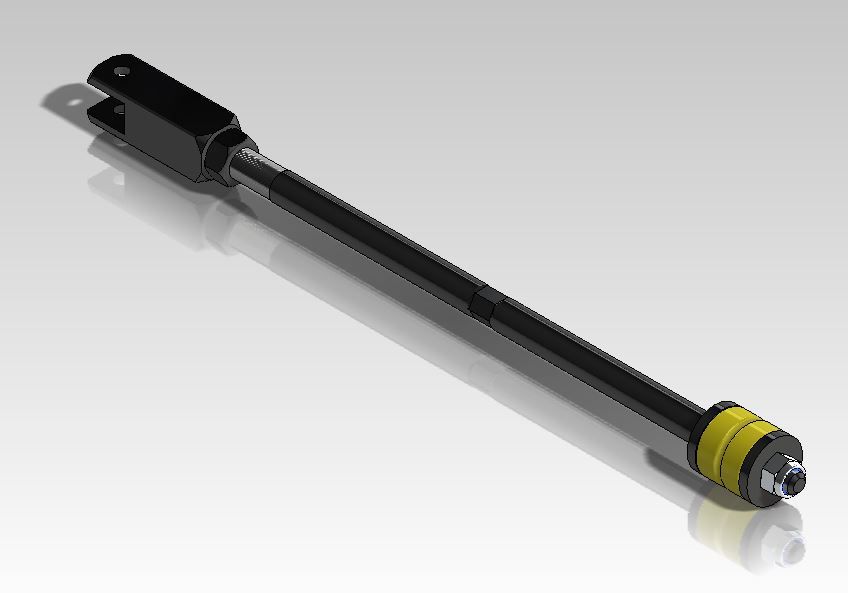 And I have made my new wheels as well, all rough dimensions from my head until I can take one into work in bits and gradually model it up :)