I've been a long time user of TMF but due to not having a mini, I mostly kept quiet, kept looking and kept dreaming!
So during November last year after being fed up of not having one, I decided to start looking for my first mini!
So I went to look at a car local to me to just try to get a feel for what sort of car I could get for my money and then this happened...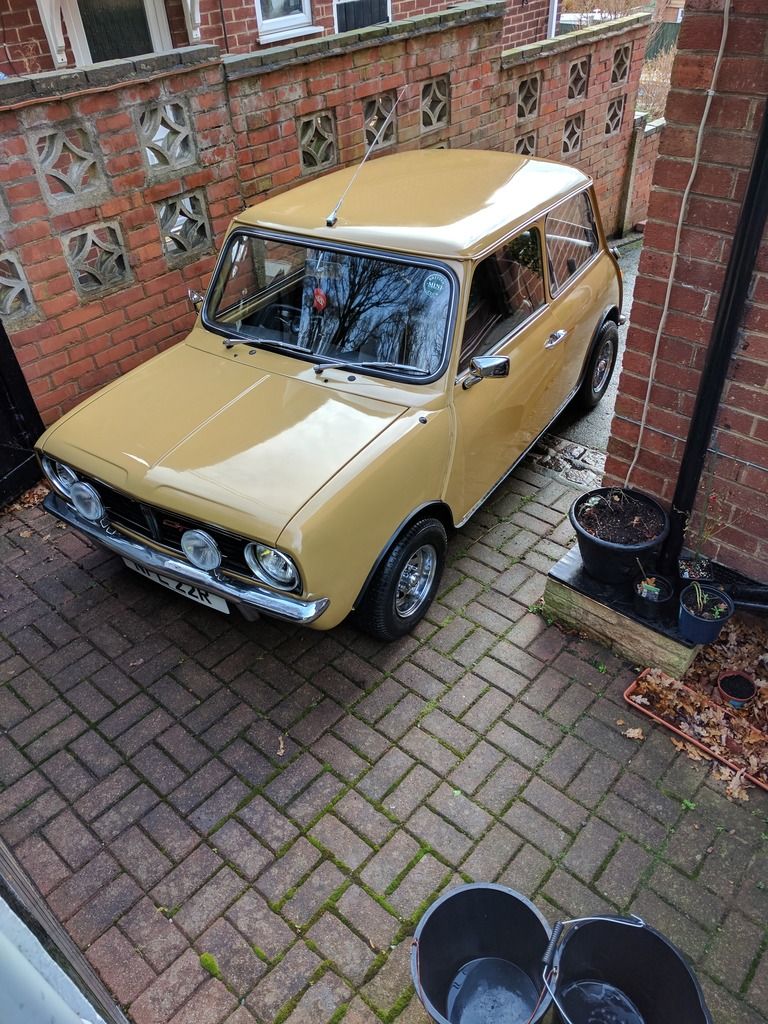 He's a 1976 Clubman 1100cc in Harvest Gold with 8 previous owners, 93k miles on the clock and a previous rebuild in 2012.
The car was on an eBay auction when saw him which finished that afternoon. I wanted to get my dad up to view the car before I made a decision but he couldn't come up until after the auction so I had to wait and see if it sold. Luckily for me it didn't and I'm now the proud owner!
The previous owners had fitted new rear brakes, new clutch, new hubs, new rear subframe, 4 new tyres and a new interior/seat covers.
I thought I'd make a thread to keep a track of my progress and to allow me to tap into the knowledge of all you guys on here when I have problems!
Here are the pics from the eBay when I saw him.