I bought this car at the end of August '17, I saw it advertised on eBay, it sat at £1600 for quite a while before going much higher on the day of the sale. It caught my eye, when it was at the lower price, I always fancied a classic car, looking at a Spridget after I retired in 2013. I did look at a couple but my better half was not too keen on them so let them go.
When I saved "Duffy" to my "watching" folder, the boss saw it and said that looks nice, discussing our maximum bid, so we ended up placing a bid and got the car! I placed a bid that was £1.75 higher than the next highest bidder!
The car was bought unseen, I just ( rightly or wrongly) went off the pics on eBay, the car did look OK on the pics. It was MOT'd til Dec 17 and "taxed" until Feb 18.
I knew it was a non runner, the ad said the clutch release bearing had exploded, so I set off for Halifax a week later with a friend in a breakdown truck and an envelope stuffed with cash.
The car was brought out of the garage, yes it did look good for a 52 year old car. The car was loaded onto the back of the truck and we drove back to Tyneside, when unloading the car, I discovered it had no functioning handbrake!
Duffy was put straight into the garage, so I have no photos of the car, the only ones are off the ad.

IMG_E0356.JPG 67.39K 5 downloads
One thing I did notice was the car being rather low. When I measured the height at the front, it was 50mm lower than it should have been. It just needs the hydrolastic pumping up thought I!
The seller had also stated the car had a 1275 engine and disc brakes, these were improvements I would have probably made myself so I was a happy Chappy.
The car was jacked up to allow access for work on the clutch, I had a quick look and noticed this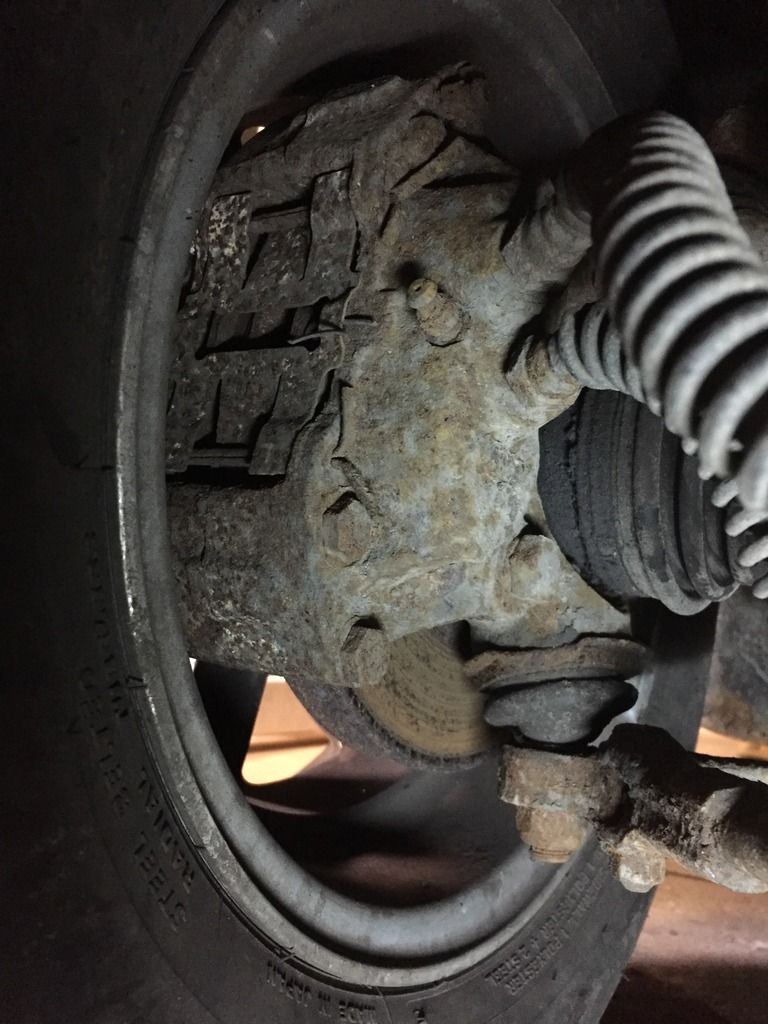 the car had vented discs and four pot callipers!, albeit it a little crust looking, but nowt a good clean up wouldn't sort out.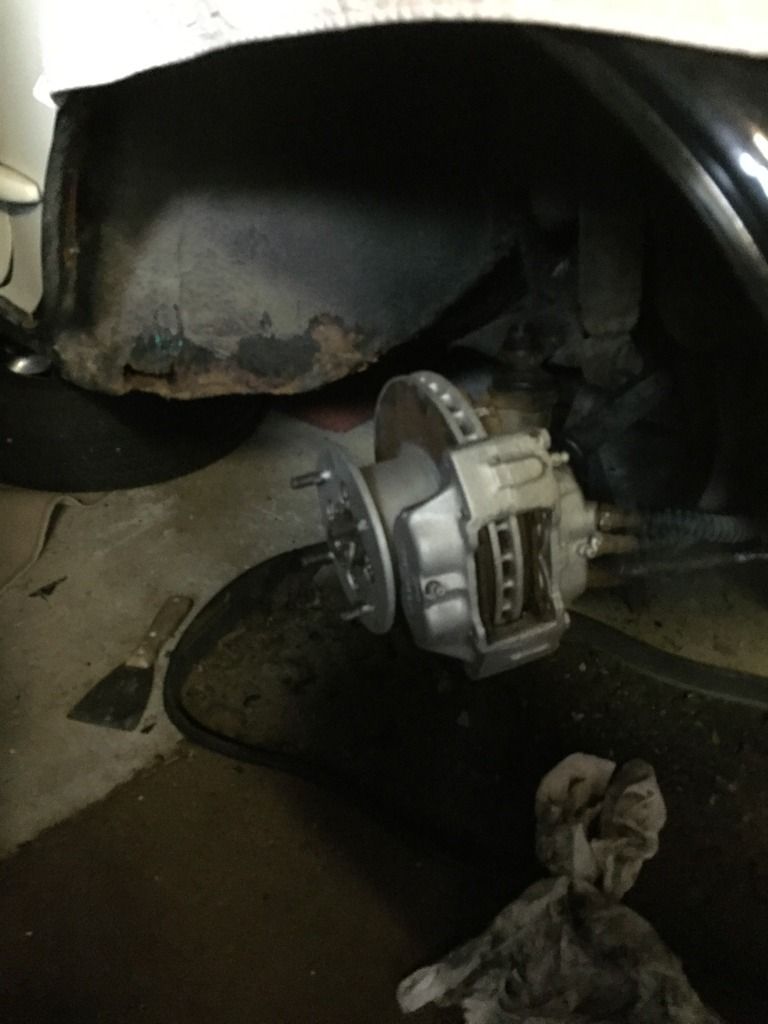 So disassembly of the clutch was started. When I removed the starter I discovered bits of broken ball bearing, which confirmed what the seller had said about the thrust bearing having exploded!
The clutch cover was removed, along with all the broken bits off the release bearing. I placed an order for a new clutch assembly and a flywheel puller. Whilst I was working with the car I realised I had not seen any hydrolastic pipes, the reason? It had been converted to dry suspension.
Edited by DUF2, 12 July 2022 - 05:54 PM.