Hello all,
This is a late start to a project thread for my mini restoration.
Here's a little bit about the original car:

1984 Mini Mayfair 998cc Automatic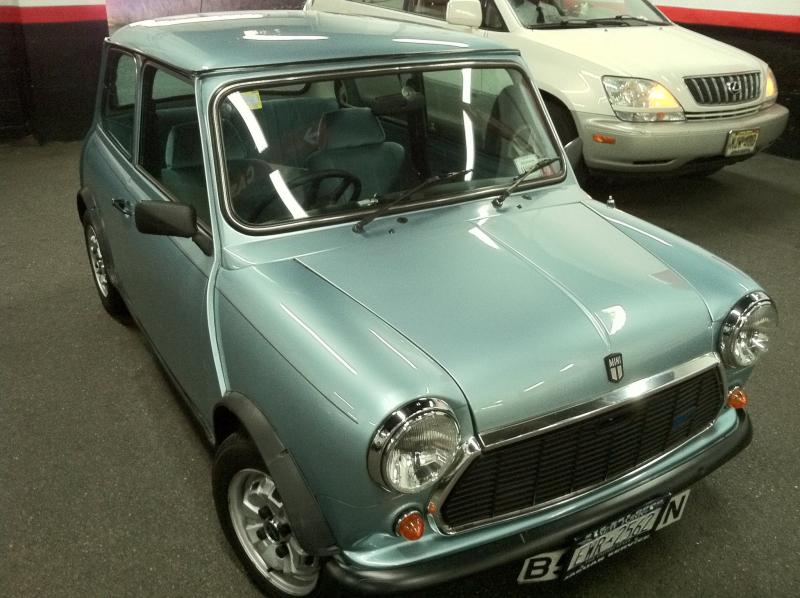 Here's the interior (during a deep clean) and the front end showing the only changes I made to the appearance in the first 5 years:
Purchased in 2011 in Manhattan, NY from the second owner who moved back to the states from London and brought the car with them. It was in great shape - the owner says he bought it off an old lady who didn't drive it much and he kept it covered in a garage. However, I did not; it was my daily driver in the city for about two years until I moved down to New Orleans in mid 2012.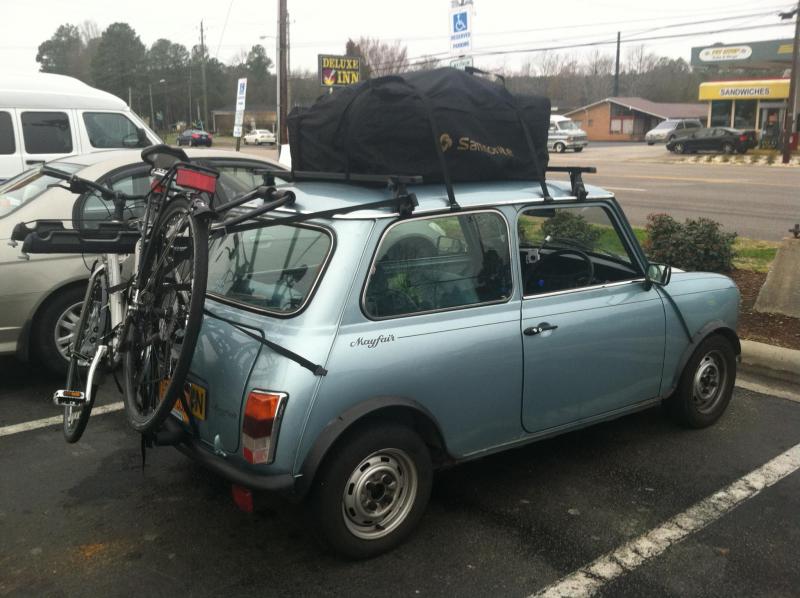 Needless to say, it didn't survive the trip down the interstate; with an absolute top speed around 70 MPH, it had problems overheating (in February!) trying to keep up with traffic. It got me to New Orleans but sat there for nearly my entire time there with a blown head gasket.
I got it fixed by a local British car "expert" in time to move back to New York where it blew another head gasket within days and sat on the side of my parents' house (to their delight) for nearly four years. A year ago I finally got up the funds to not only restore the car from scratch but turn it into a reliable daily driver. Since I live in a city apartment where it's impossible to work on a car, I sent it to Xclusv Autosports on Staten Island to strip it down completely for a fresh coat of paint and a rebuild from the ground up.
The next couple of posts on this thread will be documenting everything we've done so far until I get up to date, at which point I'll share everything I'm looking to do going forward. Hopefully I won't bore anyone to death with more exposition.
Thanks for reading - I'm looking forward to your advice and ideas as I get into the little details to really be able to call the car finished!
Cheers,
Rich
Edited by richgilberto, 11 January 2018 - 10:26 PM.